Most of our offices are now open and a Vaccine Pass is not required. Locations remaining closed: Hutt Valley, Porirua, Masterton, Greymouth, Alexandra, Whakatane, Whanganui.
Innovation fund
We want to partner with you to help New Zealanders recover from injury faster. We're calling for proposals for innovative health services initiatives.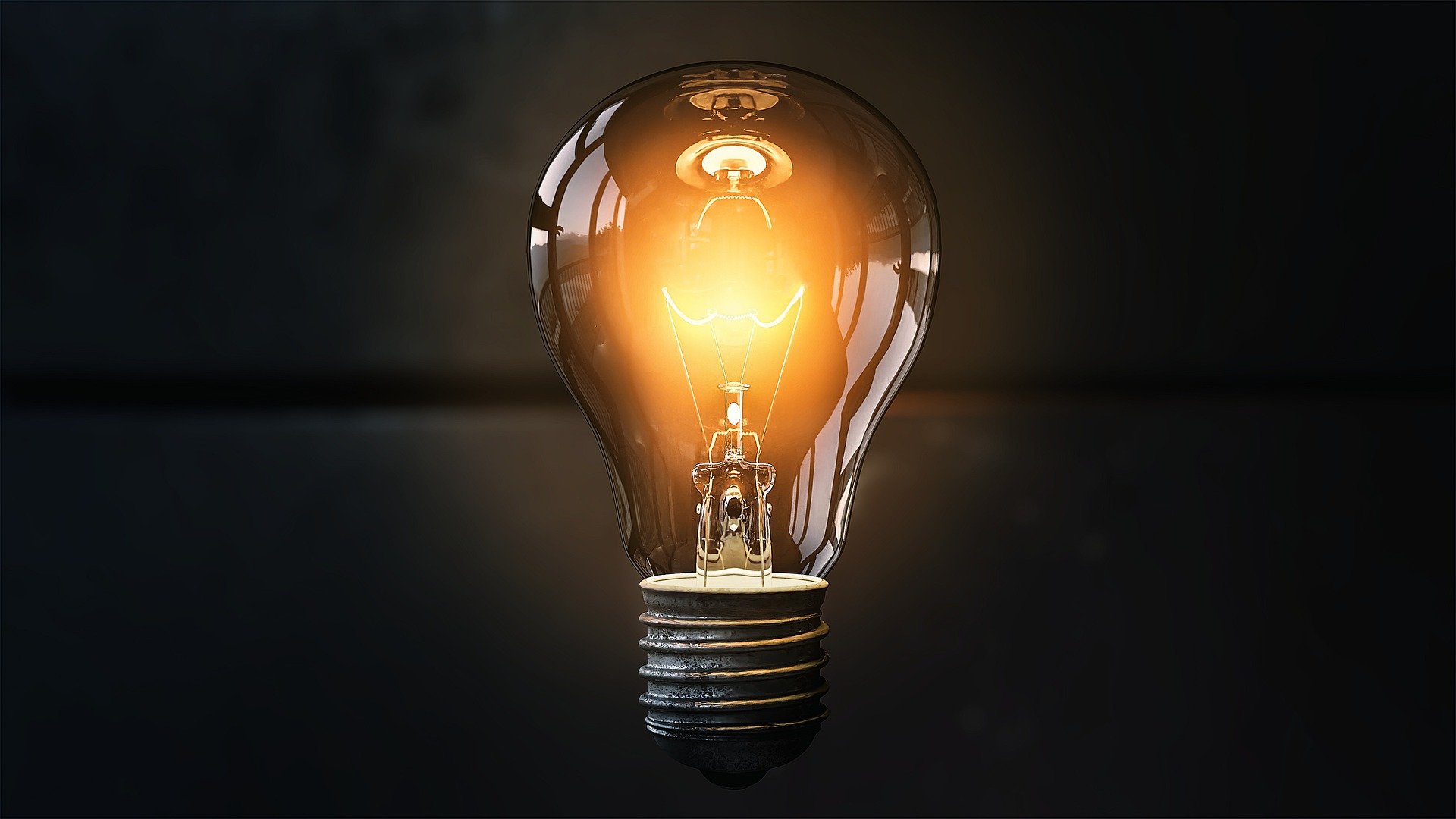 "
Do you have an innovative initiative to help New Zealanders recover from injury faster? Apply for an innovation fund grant to support your project.
"
What is the innovation fund?
We want to reward and support innovation in the health sector that will help people recover from injury faster. We're offering one-off grants of up to $100,000 (excluding GST) to successful applicants.  There is a total of $300,000 for the 2021/2022 funding year.
What are we looking for
The innovative projects we want to fund will focus on improving outcomes and experiences for people recovering from injury.
The projects could focus on either service design, systems, technology, equity, or improvements to a current process or clinical pathway. You could be introducing new or more efficient pathways of care, improving access to services, or a current process. It could be a technology solution that provides insights into services our clients receive. It could be a new package of care that can be tailored around our clients to achieve their best outcome.
The scope is wide because we know there is a range of ideas out there. This is your opportunity to get the funding you need to put that idea into action.
We are likely to support projects which:
are ready for implementation
will be delivered within three to six months after receiving the funding, although we will consider projects that will be delivered within 12 months
have existing support from clinicians, clients/client groups, a New Zealand based institution or organisation
have the potential to be scaled up in partnership.
We're offering up to
$100,000
for one-off grants
Application process
The application process will consist of two stages.
Stage one
Applicants will complete a registration of interest (ROI) where they will have the opportunity to provide a high-level overview of your proposal. All eligible entries will be evaluated by an ACC panel. Successful applicants from stage one will be invited to stage two, the full application stage.
Stage two
Invited applicants will be required to complete a written submission to provide further details on their proposal and deliver a brief presentation virtually to the evaluation panel. The evaluation panel for stage two will consist of ACC and external representatives with relevant expertise. All submissions will be subject to a rigorous assessment process using the Innovation Fund full application evaluation criteria.
Full details of the application process can be found in the innovation fund registration of interest document.
Who can apply 
Individuals and organisations that operate in New Zealand can apply.
Further details on the eligibility criteria are outlined in the innovation fund registration of interest document.
How to apply
The innovation fund stage one application is now closed.
Key dates
4 February 2022
Stage one ROI submission period opens
15 February 2022

Stage one drop in webinar

Session 1, 12:00pm - 1:00pm

Session 2, 5:00pm - 6:00pm

24 February 2022
Stage one ROI submission period closes at 4pm
23 March 2022
Stage two full application period opens
13 April 2022
Stage two full application period closes
End of May 2022
Applicants notified of results
July 2022
Fund recipients announced
Update 15 March 2022
Our key dates for stage two have changed due to the large number of applications received. The new dates are reflected in the above table.
Application forms, guidelines and support
Innovation fund registration of interest document
All questions specific to your registration of interest in stage one are to be raised via GETS. During stage one, answers to your questions will be published on GETS, as appropriate, and are therefore publicly available.
General questions about this fund or help using the GETS platform, please email us.
Email innovationfund@acc.co.nz
The following questions were raised at the Innovation fund session 1 webinar held on 15 February 2022 from 12pm-1pm
Can we submit visuals, i.e. mock-ups to support our application?
To keep responses consistent across the market the answer is no. Follow the structure set out in the EOI response form. If you do get to Stage Two then this will be a great chance for you to provide more information, attachments and expand on the initial response.
Is it possible to access the required forms through other means, other than GETS?
Contact us at innovationfund@acc.co.nz and we can try to help you with linking your RealME details with a GETS account. If for any reason this does not work, we can accept responses via email.
Do respondents have to have a supply contract?
No, you don't. At this stage we just want to hear about your ideas. At Stage two we can provide a template of what the contract may look like. Bear in mind the contract is flexible, so if your proposal requires a unique contracting arrangement then we will work this out with you. We don't want contractual details to hinder you from applying at this stage and we will work with you if you are successful in acquiring funding.
I am a one person "team" and I have a great idea, will that preclude me?
It's fantastic to hear that you have an idea, although we are looking for initiatives that are ready to implement now. Because we are funding over 12 months, we need to see some benefits within that 12-month period. There is a lot of information on emerging technology and innovation on the Ministry of Health website that may help though.
Can you please clarify IP - will the solution provider retain their IP? It suggests in the document that ACC will own the IP of any innovation selected.
This is case by case and is not a non-negotiable factor. We can enter a discussion around this and there is flexibility depending on the proposal. It's not a hard yes or no and we will get a feel for what your preference is if you are shortlisted.
Having read through the ACC 'Call for Registrations of Interest' guide, I note on page 8 the following: Funding is not for any of the following activities and expenditure: Commercial product trials and product commercialisation. As we are a commercial enterprise, will these criteria exclude us from the fund?
No – the commercial enterprise is what you are as an entity. If the initiative you're seeking funding for doesn't fall into this category, then you can still apply.
Can the funding request include time for the project team's development of the documents and processes?
Clearly outline what you need the money for and something like this would not exclude you. This is where the timeline of your implementation plan would come in, including how long it will take and how the money will be spent as you roll out your initiative.
"Helping recover from injuries faster" is there a higher weighting given to more prevalent areas/injuries? Or will a high amount of innovation helping a less common injury be weighted the same?
This is a great question and one that we considered while we were developing the Innovation Fund and the product. We have intentionally chosen not to give a higher weighting if your initiative positively impacts a higher number of clients. We know that some initiatives will be relevant to a smaller group of clients and that won't disadvantage you in any way. We are interested in hearing about overall impact, so this could be size of impact on a smaller or larger number of clients.
Would you see that 'impairment' testing is of the injury recovery process?
Your definition of how your initiative will benefit ACC is so important here, this is a non-financial benefit that we would want to hear about. Clearly demonstrating what the benefit is will allow us to weight the score accordingly. We're interested in the financial benefits and the intangible benefits too. Linking the benefits back to how people can recover from injury faster is critical here.
When you say "financial benefits" are you talking about for ACC or all potential financial benefits, e.g. for the NZ healthcare sector etc?
Benefits are often not exclusively beneficial to just ACC. If something benefits the New Zealand Health Sector, it may also benefit ACC.
Is mental health also treated equally to physical health in terms of recovery?
Absolutely – clients can have a covered mental injury just as much as a covered physical injury and we are keen to hear about both.
Once the project has been completed, are there further opportunities to extend the agreement (if successful) or is the intention a one-off project?

This will be taken on a case-by-case basis and it will be relevant to the type of project it is. At this point we are looking to fund initiatives as a one-off fund for the financial year but that's not to say that this can't be a possibility further down the road.
I had a question from a researcher, who wanted to know what exactly ACC will fund of projects at implementation level. Are you able to provide examples? E.g. Consulting (i.e. people costs), clinical trials, manufacturing costs?
We want to fund whatever you think you need the funding for. So, the onus is on you to tell us and anything beyond 12 months wouldn't be considered.
Can ACC work with us to find trial candidates for the cohort that we require?
It really depends on the nature of the proposal or trial you present. Without knowing the specifics of your proposal, it will depend on what you need. It may be a different team that assists you if this is appropriate. Bear in mind that this is relevant to capacity. ACC wouldn't be obligated to provide this support and your proposal shouldn't hinge on this.
Are there ACC researchers that could assist with the roll out of a project?
No, this is not likely. The ACC Research Team have their own specific priorities and we would be expecting you to put your own research team together to implement your project.
Does your initiative have to be ongoing, or can it be a 1-month pilot project?
It can be a 1-month pilot project, what we want to see is a project implemented within the 12month timeframe of the funding. The funding should help you get the project into implementation. Many projects run on the long side, so we have indicated up to 12 months. However, if you have a project that can be implemented in less time, then this would not exclude you.
Would a pre-publication clinical trial be sufficient?
When we say evidence based – we want to see some data that supports your proposal within the word limits of the Stage one application. For example, how you're going to quantify, report back, or show ACC the impact of your initiative.
When is the start date for the projects?
When the contract is awarded – which will be 1 July 2022. Funding needs to fit into the 12-month timeframe.
What is your preference for submitting multiple applications?
Our preference is for applicants to use GETS, however if this is not possible, we can accept submissions via email. We will work with you to get all applications through.
The following questions were raised at the Innovation fund session 2 webinar held on 15 February 2022 from 5pm – 6pm
Can we put a diagram or schematic figure on the application form?
For Stage One applications, we would prefer you provide a written response. Diagrams and pictures would be better suited in Stage two of the application process.
What is the difference between "target audience" and "client group" referred to under initiative description in the guidelines?
We want to know who your target audience is, so it could be a client group or an audience with a certain injury type.
Are you only wanting people who are already established in a team and know how to run a business? What about people who are new to innovation and business? Some of the things you request are not something I already know what to do, so that makes me think not to bother.
What we're looking for is an initiative that is at the implementation stage and able to deliver something in that 12-month period. To do this, we would expect you have the capability and capacity to do that, and the supports in place. That is part of the eligibility criteria set out in the application guide. You could be new to innovation, you could be new to business, it doesn't matter. We just want to have an understanding that you've got the expertise and capability to implement and deliver the idea you're proposing to us.
We will be considering applications on a case by case basis, and we will be providing feedback on the applications.
Is there any other fund available for the people who are not quite ready for this fund?
Through ACC, not at the moment. It is possible this fund will run again, but that is dependent on the success of this pilot. If you're not ready now, you could use this time to get yourself up and running in time for the next possible funding round.
Does the cost include part-time salary for the team members?
If the funding of the salary is required to deliver your innovative idea, then yes, we would support that. That would need to be broken down in your application.
Would you consider an innovative service that is already being delivered, but then tailored to injured ACC clients?
Yes, we would. We would be looking for what the advantage is for ACC clients and how it is innovative.
The $100,000 you're offering, is that the initial funding for the setup, or just for the get up and go and implement for the 12 months? Or is that an establishment funding fee and once we've met all the eligibilities you've set, will there be more funding to implement?
This is a one-off fund and we're unable to commit to any further funding down the line. It might be that we review the project on a case by case basis to fund in a different forum. We are looking for initiatives that can be implemented and delivered within that 12-month time period. You might take part of the 12-months to get up and going, which you could use your funding for, and you would outline this in your costings. We are looking for some sort of deliverable within that 12-months that will show some benefits to ACC clients.
My project is on a larger scale and $100,000 is not enough to have a workforce onboard to do the deliverables and the implementation.
We've kept our fund small because we're not sure what we will receive from the sector to fund. There is a risk for ACC in funding these sorts of projects. We are interested in testing initiatives where we fund a pilot programme that has scalability, and we might look at committing more funding beyond the 12-month period. This is something you would put into both the stage one and stage two application submissions. We're interested in sustainability and scalability too.
Can we submit a translational clinical research in a new business model to deliver a new service pathway? We are applying an individual team who are working as a university research team.
Yes, you can. When you're putting together your application keep the criteria in mind - we're looking for projects that will deliver benefit for our clients, helping them get better faster.
What about the people who are not going to get better? e.g. people with severe spinal cord injuries. Can they be in the project?
We acknowledge that there are client cohorts in our serious injury area that will never recover completely. When we say get better, we do include getting better to their best available function, or the best capability within the context of their injury. The fund is open for proposals on innovative interventions or pathways that would be applicable to our serious injury client cohort.