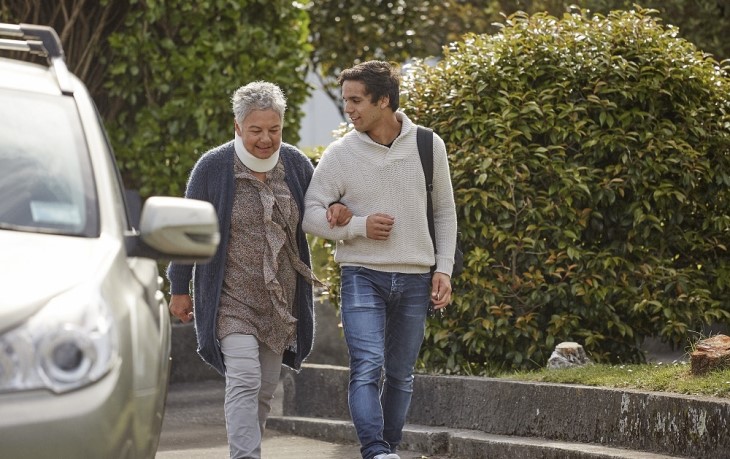 Customer experience feedback
We seek customer feedback and collect data on customer experience. This helps us improve the service we provide to everyone in New Zealand.
We value your feedback. It helps us to understand your needs and make improvements to the way we support you.
We gather feedback through:
regular customer surveys to a random selection of people receiving support
customer surveys through invitation after emailing, talking with us, or using one of our self-service options. Introduced in June 2018, this feedback allows you to raise concerns about our service immediately
pop up surveys after visiting our website
a feedback form on our website
customer panels and interviews with customers.
June 2018—June 2020
18,422
clients gave us feedback on the quality of our services.
Positive feedback from you
We seek feedback through a range of surveys. The three main areas of client satisfaction include the helpfulness of our people, friendliness of employees, and speed.
Helpfulness
"Everyone is so helpful, when you speak to anyone, they make you feel comfortable. Thank you." – survey after contact with our client team
Friendliness
"Staff always listened to my queries, always willing to help, so very supportive and their friendly manner on calls very welcoming. Giving me a sense of relief and assistance given without judgement nor negative comments." - survey after contacting our call centre
Speed
"My online experience means I don't have to wait in line for someone to answer the phone. It's quick and easy to do most things online no wait times." - survey after using our online self-service tool (MyACC).
Constructive feedback helps us do better
We're working hard to understand where we can do better. The complaints we get allow us to focus our attention on areas for improvement.
The top three themes of complaints we received between January and March 2020 were around:
customer service
weekly compensation
access to support.
These make up 82% of all complaints.
Customer service
41% of complaints are about being kept informed, delays in service, and relationships with case managers.
Weekly compensation
24% of complaints are about delays in receiving payments, suspension of supports, and decline decisions.
Support we provide
17% of complaints are about treatment, independence allowance and lump sum payments, and social rehabilitation.
Ratio of claims to complaints
You can raise any concerns you have about a claim decision or the service we've provided. If we can't resolve your concerns, we escalate complaints to our Customer Resolutions team.
Between January and March 2020, we had a ratio of 4:1000 for complaints escalated to our Customer Resolution team for every active claim. This ratio is consistent with the previous three months.
Ratio of complaints
4
out of every 1,000 active claims.
We resolved
92%
of complaints within 20 days.
We're improving how we work to give you better and faster service
We listened to your feedback and we're making changes to streamline the way we work. This helps us to be more customer-focused and give you a better and faster service.
Customer Service
We'd like you to continue to provide feedback as it tells us if we're meeting your expectations. We check customer feedback daily and we work to address your concerns as soon as we know about them. We upgraded the technology our people use so they have more time to support you. Our frontline people and leaders use feedback to upskill and improve customer experience.
We also show leaders how we interact with you. For example, listening to calls as they happen. This helps them to coach, give feedback, and support their teams to improve the service they provide.
Weekly compensation
We improved the way we pay you. We now have a specialised payment team, which means payments happen faster and there's more consistency in how we set up payments. We also get information from Inland Revenue, which helps the accuracy and consistency of payments.
Supporting you
Our recovery teams now have clinical and technical guidance when making a claim decision. They use a model to keep decisions consistent to give you accurate, timely, and appropriate decisions about your claim.
The model they use gives them:
access to a knowledge base
guidance for non-complicated claims
guidance for complicated claims.
Our frontline staff now use our new practice mentor for rehabilitation advice and guidance. This includes access to a knowledge base and a central support hotline.
More about the changes we're making:
Our new way of supporting you when you're injured