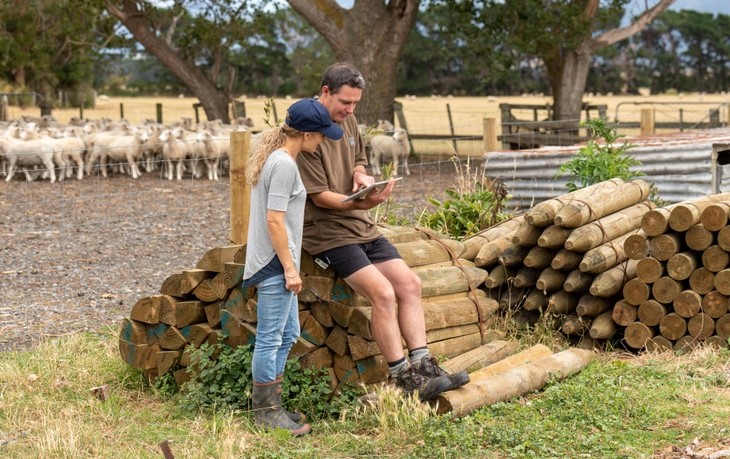 Our workplace injury prevention grants are helping more businesses keep their people safe.
Six businesses have been awarded grants to develop new workplace safety initiatives, totalling $3.5 million.
Each business has proposed an innovative way to enhance safety in the workplace – most of them in high-risk sectors. But the grants won't just help the six recipients. Once the projects are complete, they'll be shared with other businesses to learn from, too.
The recipients are:
The Cause Collective
Te Whare Wānanga o Awanuiārangi
E Tū
NZ Federation of Commercial Fishermen
IMPAC Services
AW Trinder.
Tailor-made approaches
There isn't always a 'one size fits all' approach to improving safety in the workplace. The NZ Federation of Commercial Fishermen will take learning online to be more accessible for their workers. The new online platform will break down language barriers, which are common in classroom-based learning.
Two other recipients will also use their grants to address unique risks in their industries. IMPAC Services will create a programme to keep people safe while engineering stone benchtops. It aims to reduce rates of accelerated silicosis disease – an emerging problem in the engineered stone industry sector.
AW Trinder will use their grant to create a new loading system for their log haulage trucks. It'll reduce injuries to drivers by automating the truck load securing system. There'll also be less physical strain in the job, making it easier to stay in the workforce for longer.
Turning the tide for Māori, Pasifika, and migrant workers
Three of the recipients will use their grants to develop new safety approaches for Māori, Pasifika and migrant workers. This is because they're often overrepresented in workplace injury statistics, so something needs to change. This could include having learning resources in multiple languages and using indigenous knowledge to develop health and safety practices.
Those recipients are:
The Cause Collective will develop a new health and safety approach that uses indigenous knowledge and belief systems
Te Whare Wānanga o Awanuiārangi will create something similar, but with a specific focus on creating a kaupapa Māori framework
E Tū will establish a worker leadership programme for the manufacturing sector. The framework will promote Indigenous models of leadership as its point of difference.
More information
This is the second time we've offered the workplace safety grants. They're part of our $22 million injury prevention programme for businesses.
More information is on the ACC website: