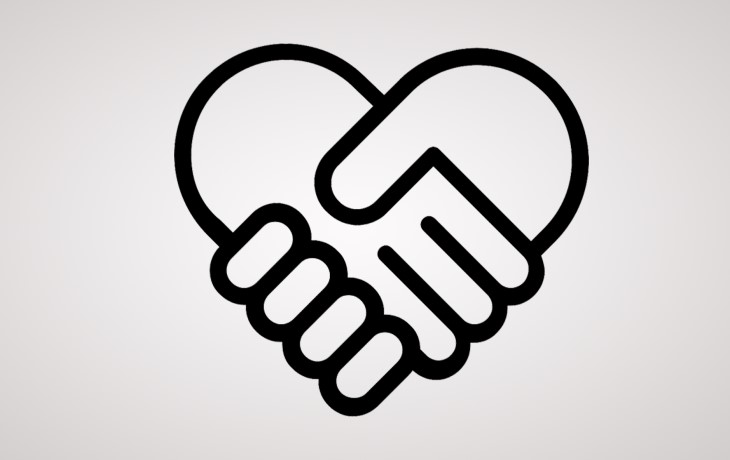 Having a talk with your children about sex and consent may be awkward, but it's all part of creating a nation of people who care about others, says Emma Powell.
Trigger warning: This article discusses sexual violence and other related topics. If it's an emergency or you're in danger, call 111. If you need to talk to someone, contact Safe to talk Kōrero mai ka ora or visit the website.
Phone 0800 044 334
Safe to talk
As we adjust to some minor changes under Alert Level 3, I sit at home wishing the wi-fi was better, my desk could be lowered a fraction, and the kids would just be quieter for some of the day. But some people don't have the luxury of a safe, comfy place to live. There will be people across New Zealand locked indoors with abusive or violent partners, friends or relatives.
For these people, Alert Level 3 isn't just about queuing for takeaways and jokes about isolation haircuts. It's dangerous and stressful.
With or without COVID-19, sexual violence in Aotearoa is a significant problem. We consistently rank among the worst countries in the world for reported sexual assault, and have one of the worst child abuse records in the OECD. But with COVID-19, some people will undoubtedly be even more vulnerable.
Before the virus hit, ACC claims relating to sexual abuse and assault had been increasing by an average of 20% each year since 2014. Media coverage, the #metoo movement, societal trends, and awareness-raising prevention campaigns are changing attitudes towards sexual violence and will be helping more survivors of sexual violence to seek help.
We're ready to help. However, since the lockdown began in late March, we've received 482 assault claims and 321 sensitive claims, which include sexual assault and abuse. While such claims have more than halved from the same period in 2019, we share the concerns of the Police and other support organisations that some people may be either delaying making a claim, or don't feel safe reaching out for support.
As a result, there could be an increase in family and sexual violence reporting as lockdown restrictions end.
Asking for support after being sexually assaulted or abused can be difficult. During the current environment of physical distancing, it could be even harder. But the support is there for those who need it, and feel safe enough to reach out. In our bubbles, no matter what, any kind of violence is not OK. The SafeBubble website has contact details if you need help now.
And it doesn't matter if the event happened recently or a long time ago, survivors can access ACC support whenever they're ready – and despite the lockdown, we're ready to support your claim.
Sexual violence is not inevitable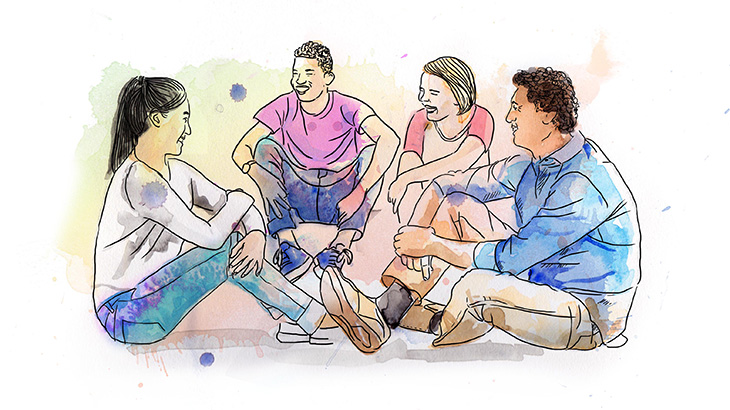 To address the problem of sexual violence in New Zealand, we need to start educating and intervening at an early stage to prevent violence from happening in the first place. We run a programme called Mates & Dates to teach young people about healthy relationships. In the last financial year, we reached almost 27,000 secondary school students with this programme.
However, to be effective, we need to join up with other organisations. That's why we're working with nine other agencies to deliver a whole-of-government response to family violence and sexual violence.
Crucially, sexual violence is not inevitable, it can be prevented. There is much we can do to prevent this problem and it's something everyone can contribute to.
Promoting healthy relationships in your bubble during lockdown
One way we can all contribute is by talking openly with our kids and young people about sex, consent and our bodies, as well as what's OK and what's not OK, what's real and what's not.
At this time of limited physical interaction with people outside our bubbles, parents and caregivers are in a great position to connect with children and young people about how they experience the world around them.
For many, the bulk of these experiences will be spent indoors linked to a device. For the most part, what they see will be entirely innocent. But it might not always be so. Maybe something inappropriate has been shared by classmates, and there are lots of LoLs and tagging of friends, so your child thinks it's OK right?
That's when it's a good opportunity to continue talking with your children, ask them how they feel about what they've seen. What do they think about what they're watching? What questions do they have about it?
Most kids know that what they see online isn't real life. But not always. They may get the wrong idea about sex, consent, violence. So you need to help them understand better. That's how they'll learn, not from memes and videos on social media. From you, an adult they trust.
And the reason you should talk to them about this stuff is that what they learn from you now, in terms of life skills, will help them build healthy relationships with friends, whānau and others in the future. And one day, we hope to be able to say that New Zealand is not among the worst, but among the best at protecting our children and young people from sexual abuse.
Where to get help
If it's an emergency or you're in danger, call 111.
If you or someone you know has been affected by sexual abuse or assault, you can get help through our Sensitives Claims Unit.
Phone 0800 735 566
Email sensitiveclaims@acc.co.nz
Safe to talk Kōrero mai ka ora is a sexual harm helpline that is free, confidential, and 24/7.
Phone 0800 044 334
Safe to talk Kōrero mai ka ora website
If you've experienced sexual abuse or assault, you can use our online search tool to find organisations that have providers who can support you. This includes Kaupapa Māori support.
SafeBubble is help for people experiencing family violence or abuse.
Phone 0800 456 450
Oranga Tamariki has a phone line for concerns about children and young people.
Phone 0508 326 459
Email contact@ot.govt.nz
Shakti is a 24-hour phone number for migrant and refugee woman.
Phone 0800 742 584
The Elder Abuse Helpline is available 24 hours.
Phone 0800 32 668 65