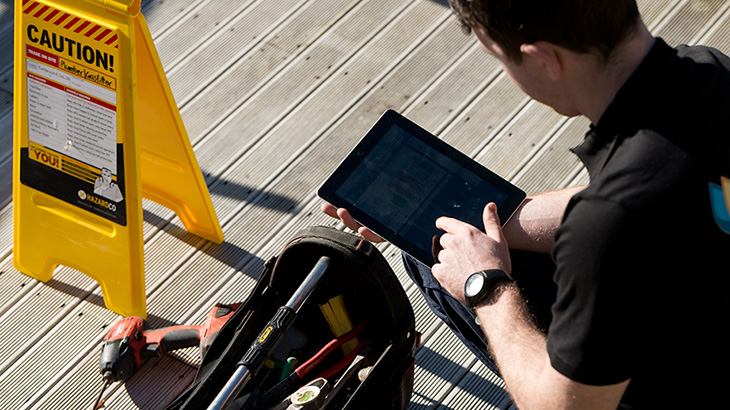 We're giving firms more time and flexibility in making their levy payments this year to provide relief to businesses coping with the impact of COVID-19.
Businesses are facing unprecedented financial pressures as a result of COVID-19. We're taking practical steps to provide what respite and support we can during these difficult times. While also safeguarding New Zealand's no-fault accident insurance scheme.
"We recognise the difficult situation many businesses are facing," says Phil Riley, ACC's Head of Business Customer Service Delivery.
"ACC has the ability, albeit in a limited way, to reduce the immediate impact of these problems by delaying the sending of employer levy invoices."
Invoicing delayed until October
Invoices for the 2020/21 financial year would usually have been sent from 1 July but will now be issued in October. Other invoices issued throughout the year will also be on hold for three months. Payment options will be available once we send invoices.
"We hope this will provide New Zealand businesses with some relief during the next few months. We want them to know that ACC will provide all the support and assistance we can during this challenging time," says Phil.
We'll continue to track the impact that COVID-19 has on businesses. We'll make sure the most up to date information about our response and how we can assist, is on our website.
COVID-19 information for businesses
More info
The delay in invoicing adds to the support we already have in place:
We've delayed CoverPlus Extra (CPX) invoicing (usually sent on 1 April) by three months
Proactive collections and recovery activity (including Collection Agencies) has stopped and manual holds are on as many system-generated communications as possible. Collections & Recovery are providing payment options to businesses unable to make payment
Advice about what support we offer has been included with all invoices issued since 3 April and relevant acc.co.nz business pages include links to our COVID-19 response
Our phone lines are up and running and staff are ready to respond to COVID-19 issues, including the ability to offer payment holds.