Everyone wants to finish their working day safe and healthy. We're here to help prevent injuries, and offer care and recovery if things go wrong.
Everyone has a part to play in creating safer workplaces. That means you, your teammates, visitors, customers, contractors – everyone you work with and for.
Like, if a courier steps onto your construction site to deliver a parcel, their safety is as important as your workmates who are on-site daily.
We help businesses improve their health and safety performance at workplaces. If injuries happen on the job, people and businesses suffer. Last year, we supported 273,275 people with work injuries.
Check out how we can all keep ourselves safe and prevent injuries at our workplaces.
There are many ways we support workplaces across Aotearoa to make health and safety improvements. This helps create a culture of care – that's when an organisation keeps its people safe, is more productive, and improves its bottom line.
Get advice, guidance and toolkits from WorkSafe
Every year we invest $30 million towards improving workplace safety. $15 million of this goes to WorkSafe to support its work preventing harm in New Zealand workplaces.
The WorkSafe website has guidance, toolkits and case studies on various industries and topics to help you manage risks and stay safe.
Apply for an injury prevention grant
Those on the ground are best placed to know what needs to happen to improve Aotearoa's health and safety record. We're here to support and enable them to make a real difference. Our $22 million workplace injury prevention fund provides subsidies and grants to businesses and organisations to help solve common problems.
Grants are for solutions that can help throughout a sector. The plan is to share successful ideas with others, so solutions need to focus on reducing harm to as many people as possible.
Find out more about injury prevention grants
Apply for an injury prevention subsidy
For many smaller businesses, there isn't the money, capability or time to invest in health and safety improvements. That's where our subsidies come in. Subsidies are available for small-to-medium businesses in high-risk areas to use for services and support that will help improve workplace health and safety.
Find out more about injury prevention subsidies
Find health and safety advisors
We partner with agencies to help them create tools, resources, and programmes, while making them available to the entire sector. For example, we funded the HASANZ Register to help businesses find registered and trusted health and safety advisors.
If you're injured at work, or can't go to work because of an injury, we're here to support you with your care and recovery.
Many injured New Zealanders might not even realise that we're involved in their care. That's because 94% of people we help simply visit their doctor, a hospital or a physiotherapist for treatment and don't realise that we're working in the background to help pay for the treatment.
We need to tailor our support to each individual who needs our help.
Some of the things we help with include:
doctor visits
physio visits
equipment, eg crutches
help around the home
weekly compensation of up to 80% of your income
counselling
support for victims of sexual assault
surgery for more serious injuries
housing modifications for more serious injuries.
Find out more about us:
This website has information on what happens when you're injured, including advice for businesses on health and safety.
We want to prevent injuries in industries that pose the highest risk to workers.
Five sectors represent half of all severe workplace injuries:
farming
construction
forestry
manufacturing
healthcare.
Check out our statistics page to see how many claims for workplace injuries we've supported.
Farming
Agriculture has the highest number of deaths by industry. Since 2011, we've seen an average of 17 fatalities per year. On average five of those are from quad bike accidents.
Farmers can get cash back from us when they install a crush protection device on quad bikes for work.
Crush protection devices subsidy
FarmStrong is an initiative to help improve farmers' mental health and wellbeing. We're proud to partner with Farmstrong to help farmers.
FarmStrong – Live Well Farm Well
We also help fund Tahi Ngātahi – an online training platform for everyone working in and around a woolshed.
Tahi Ngātahi – Raising our woolshed game
Construction
In 2020, there were more than 33,000 construction-related injuries. The industry has the highest number of airborne exposure-related deaths of any industry.
We've partnered with Construction Health and Safety New Zealand (CHASNZ), an industry-backed charitable trust dedicated to improving health and safety in the construction industry.
Tackling the hidden cost of the building boom
Construction leaders and supervisors can upskill in health and safety with the help of a cash back offer from us on training.
Cash back offer on construction health and safety training
With our help, the engineering company Beca is developing a virtual reality health and safety induction programme. The plan is to apply this to the entire sector.
Using virtual reality to construct a safer workplace
Forestry
Forestry is New Zealand's most dangerous sector on a per-worker basis. On average, more than 100 workers are seriously injured, with about five deaths each year.
Through our workplace injury prevention grants, the Forestry Industry Safety Council will be implementing its 'Together Towards Zero' programme. This includes five projects to help stop life-changing injuries and deaths happening in the sector.
Forest Industry Safety Council – Together Towards Zero
Manufacturing
Each year, there are around 4,500 severe injuries in the manufacturing sector and five deaths.
The Food and Grocery Council (FGC) received one of our injury prevention grants in 2019 to create ShopCare. This programme will identify best practice safety procedures then use this information to improve safety right across the supply chain. This will benefit all companies that manufacture everyday items we buy from dairies, supermarkets, and shops.
Healthcare
The healthcare and social assistance industry accounts for 9% of all workplace injuries. These include hospitals, ambulances, aged and community care facilities.
Many injuries happen to healthcare workers when moving and handling people. We worked with WorkSafe to create guidelines, resources, and videos to guide workers on how to carry out these procedures at work.
View all video guides to moving and handling people - YouTube
Worksafe – Moving and handling people in the healthcare industry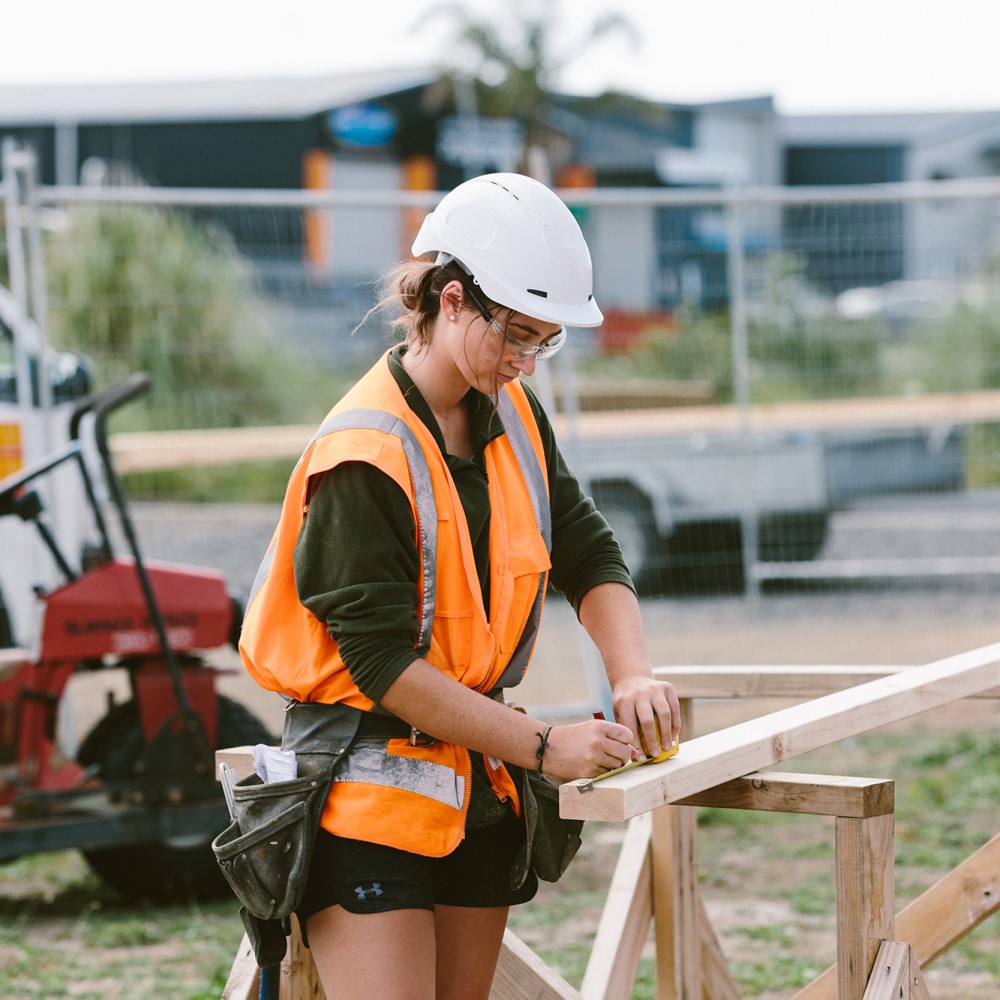 How often do you talk about safety at work?