Our clients, Sport
Peter Cowan: Making the choice to amputate at 15
He kōwhiringa nui mō te taiohi 15 tau te pakeke
5 minute read
During a bike ride home after school, Peter Cowan was clipped by a car. As an above-the-knee amputee, he's now competing on an international level in Para va'a.
Aged 15, Peter Cowan was cycling home from school. He was training for the IronMāori triathlon that he'd signed up for with a few of his cousins.
It was a normal day – he put his hand out to indicate a turn and turned his head to check traffic.
He was clipped by an oncoming car.
The initial impact split his upper leg open. He lost a lot of blood but was conscious following the accident.
Fortunately, two nurses arrived at the scene. Peter says he's lucky to be alive.
New Zealand has won
221
medals at Paralympic Games.
ACC supports over
17,000
people who have a disability as a result of their injuries.
On average, ACC spends
$103,339
per serious injury claim.
Life after the accident
That was just the beginning of Peter's journey. Eight years later as an above-the-knee amputee, Peter is jogging, going to the gym, and surfing. He also competes on the national and international stage in Para va'a competitions.
In New Zealand able-bodied Va'a is known as Waka Ama, or canoe outrigging. It's a sprint sport, or canoe long-distance sport.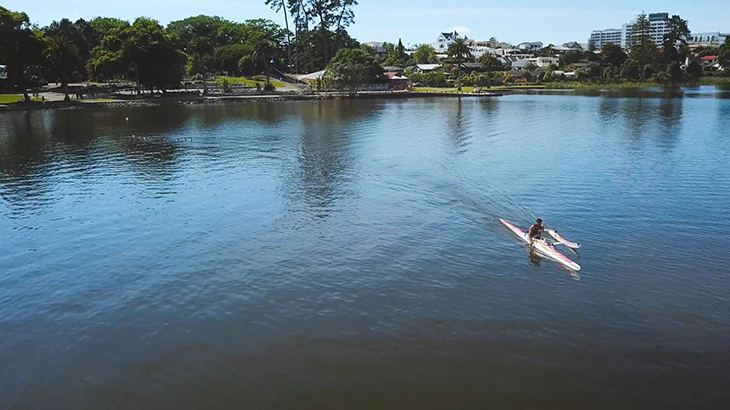 Deciding to amputate
After the accident, Peter had regained some feeling in his toes, but he says it wasn't enough for him to be satisfied. He didn't have a lot of feeling in his leg and had a 'drop foot', where he couldn't lift his foot properly. Peter says, 'It was like a piece of meat just hanging there.'
He had a choice to make – keep his leg or amputate. Peter says it gave him a sense of responsibility for his own body.
He made a trip to the artificial limb centre in Wellington and met other amputees. He met a former firefighter who was living life to the best of his abilities – he played sport and travelled overseas.It inspired Peter seeing that he could still live a normal life as an amputee, if that's what he decided.
"I chose to take that guy's example and use it for myself. When I made the decision, I was content with it. I booked in the appointment like a normal day and had the operation soon after my NCEA level 1 exams."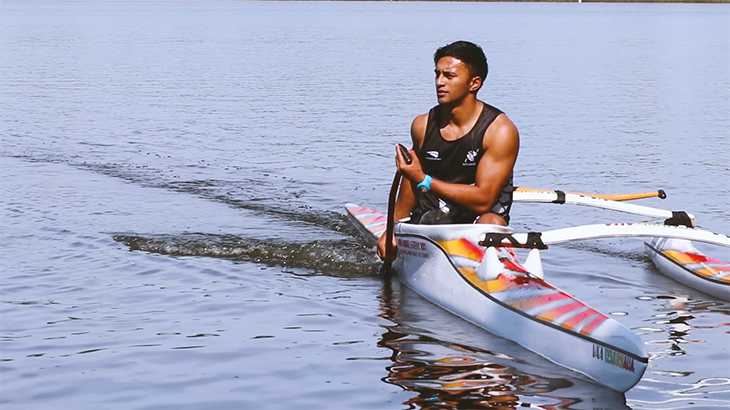 Discovering Waka Ama
An active teenager at 15, being told after his accident he couldn't run or do anything of that nature was devastating for Peter, but his friends and family got him through.
In his last year of high school, he discovered paddling. It was the first real physical activity he'd done since the amputation. He kept going and soon fell in love with the sport.
"Being out on the water is therapeutic. I found something that helped me in my rehabilitation. At first I thought it was just a physical thing, but it was a mental thing too, to get out on the water and trust the boat and myself."
Last year, Peter competed at the World Waka Ama Championships in Tahiti, taking home two gold medals, a silver and two fourth placings in Para va'a events. He also attended the 2018 ICF Canoe Sprint World Championships in Portugal, finishing 4th place in Final B of his division.
Peter's story shows that life doesn't end after an accident.
"
There's opportunities out there for everyone. It's just a matter of actively searching for it.
"
- Peter Cowan
Getting involved in Para sport
People can get involved in Para sport at any level. If you know someone that would be interested in finding out more about Para sport opportunities, refer them to Paralympics New Zealand (PNZ) and encourage them to register their interest.
We've partnered with PNZ since 2015 to help improve rehabilitation outcomes and quality of life for our clients. We want to motivate and inspire people to live active lives, via positive role models and providing opportunities to try Para sport. It also provides a strong sense of community.
Athletes sharing their life stories
This video and article are part of a series highlighting how everyday New Zealanders embraced Para sport after a serious injury. The first in the series explored Paralympian Corey Peters' story. The second article told Susan Evans' story about getting back on the horse.