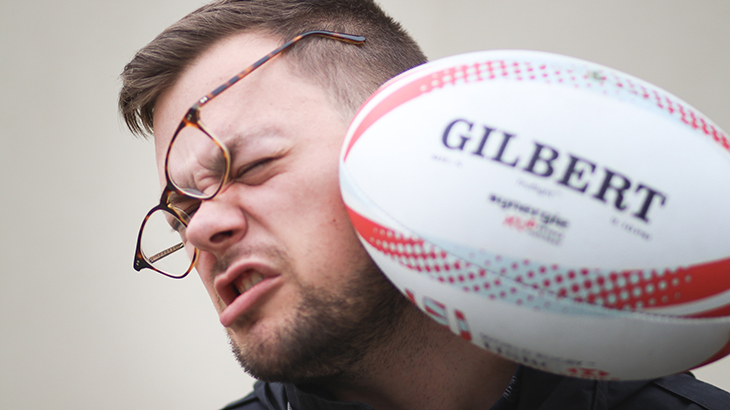 Corporate, Sport
Rugby ball injury lawsuit in Ireland: Wouldn't happen on our turf
He take ā-ture ki Airana e pā ana ki tētahi wharanga poi whutupōro: e kore e kitea ki konei
1 minute read
What the ruck? A rugby fan has filed a lawsuit after a rugby ball hit her in the face. This is how we'd tackle the issue.
A rugby fan has lodged a legal claim in Ireland against the Ireland Rugby Football Union (IRFU). She says a rogue rugby ball hit her at an All Blacks v Ireland game last year.
According to media reports, the ball was kicked into the crowd by a player in the match on 17 November.
Luck of the Irish? Lawsuit against IRFU over rogue ball unlikely to succeed in NZ
If the same thing happened in New Zealand, chances are there would be no opportunity to sue. This is because of our no-fault cover.
No-fault cover means it doesn't matter what you were doing when you were injured or who was at fault. We'll cover you, as long as the injury falls under our legislation.
The cover we provide helps pay for costs to get you back on your feet. It includes payment towards medical bills, treatment, help at home and work, and help with your income.
However, we do encourage sports fans to be vigilant and keep their eyes peeled for rogue flying objects at all times.