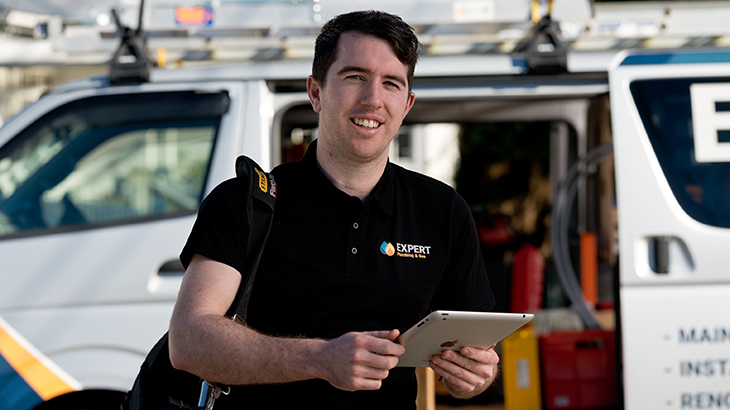 Levies , Business
Your guide to ACC levy invoices - get it done online
He puka ārahi mō ngā pire utu hunga whara - whakatutukihia mā te ipurangi.
2 minute read
Annual ACC invoices for businesses are sent out from 9 July. Here's how to pay your ACC levy online, and make the process a lot easier.
There are more than 500,000 businesses in New Zealand. Each of these businesses while different in size and sector all have one thing in common - people.
Everyone who works or owns a business in New Zealand pays levies. Your levy goes towards insuring and protecting your most important assets – you and your people.
If there's an injury at work, your levies enable the treatment and support needed to get everyone back to work as soon as possible. It also goes towards programmes to help prevent these injuries in the first place, helping to make all workplaces healthier and safer.
Annual ACC invoices for businesses are sent out from 9 July and there are a few things you need to know on how to pay your ACC levy and make the process a whole lot easier.
Update your details online
If your details have changed since last year, you can update these online. If you do this by 22 June, we can invoice you correctly. If you update your details after this, we may need to send you a recalculated invoice.
Signing up to MyACC for Business can give you many other benefits such as your transaction history, checking what you owe, and paying your invoice online.
Register now for MyACC for business
If you're no longer in business, let us know
If you're no longer in business, self-employed or contracting, you need to let us know. We'll need to know when you stopped or closed your business and your income for your final tax year. We'll then send you out a final invoice and close your account.
If you're no longer in business
How to understand your invoice
If you don't know what your invoice means or why you've received one, we have a handy guide to tell you what's what.
Explaining your invoice
Why you received an invoice
How to pay your levies
We have made paying your levies as easy as possible. The quickest way to do this is online.
Meet 'Jules' our business customer chatbot
Have you got a question about your ACC invoice? We've got a new AI chatbot here to answer your questions 24 hours a day.
Jules is new around here and still learning. Jules helps with some of the more common questions around your ACC invoice. If this is your first invoice or your business has changed, Jules is here to help.
Currently, Jules is on a trial period, and can only answer questions around levy invoices. But we're keen to introduce more ACC topics soon.
If you've got a question about your invoice, head to the business section and find the blue message icon in the bottom right of any business page to ask Jules - or try Jules out on this page in the bottom right.