Video transcript for
We're here for tamariki
Visual
Children at trampoline cheering and watching on as girl bounces.
Screen glitches.
Scene changes to mother inside home smiling. Her expression changes to shock as she looks out to the girl bouncing.
Transcript
We're here if tamariki are injured in an accident.
Visual
Four children smiling and laughing
Transcript
Acc. Prevention. Care. Recovery.
Learn more at acc.co.nz
We support tamariki to recover following an injury anywhere in Aotearoa. We also help you with the cost of care.
Being active is all part of a healthy childhood in Aotearoa, along with the scraped knees and bumped heads that sometimes go with it.
If tamariki are injured, we're here to help. It doesn't matter if they're family or friends, or if the injury happened at home, school, or out in the community.
We provide financial support for medical services, care and equipment. This allows you to focus more on helping your tamariki recover and less on worrying about how you'll support them.
We'd love for all tamariki to enjoy an injury-free childhood. So we also invest in programmes to help keep tamariki safe, teaching important skills like water safety and how to respond in an emergency.
Over 220,000
The number of tamariki we helped recover from injury last year.
You might not know that ACC is involved in care and recovery when tamariki are injured in Aotearoa. That's because 94% of people we help, including tamariki, simply visit their doctor, hospital or healthcare provider, like a physio, for treatment. We work hard in the background to help support tamariki to get better.
The support we provide can include:
hospital visits
payment towards doctor and healthcare provider visits
surgery for more serious injuries
equipment, eg crutches and wheelchairs
transport to medical appointments
transport to help tamariki continue with everyday life, like getting to school
access to rongoā Māori services
counselling
support with education, eg home learning or a teacher-aide at school
housing modifications if needed.
You can read more about support for childcare and education after an injury.
Support for childcare and education after an injury
We also partner with New Zealand communities to support the great work toward injury and violence prevention.
Preventing injuries at home, on the sports field, and anywhere in Aotearoa
We know that tamariki want to play, learn and have fun inside and outside. We want them to do it safely, with your help, because we all have a role to play in preventing harm from happening in the first place.
Here are some tips on how to create a safe environment for your tamariki:
make sure balconies have a solid safety barrier that tamariki can't climb
have safety catches on windows within reach of young ones
keep gardening tools, equipment, chemicals, poisons, solvents, paints, and sprays out of sight and reach
install safety catches on cupboards and drawers that hold dangerous items, like medicines, poisons and sharp objects
have fire extinguishers handy and mounted on the wall out of reach
turn non-essential appliances off at the wall
make sure the bathroom floor is dry after bathtime
clean up spills as soon as they happen.
Whare Kahikā is a free app to help you create a safe physical home environment for tamariki.
Each year we help 200,000 tamariki learn how to have fun and be safe in the water.
We support St John to teach tamariki about preventing injuries in their communities and how to respond in an emergency.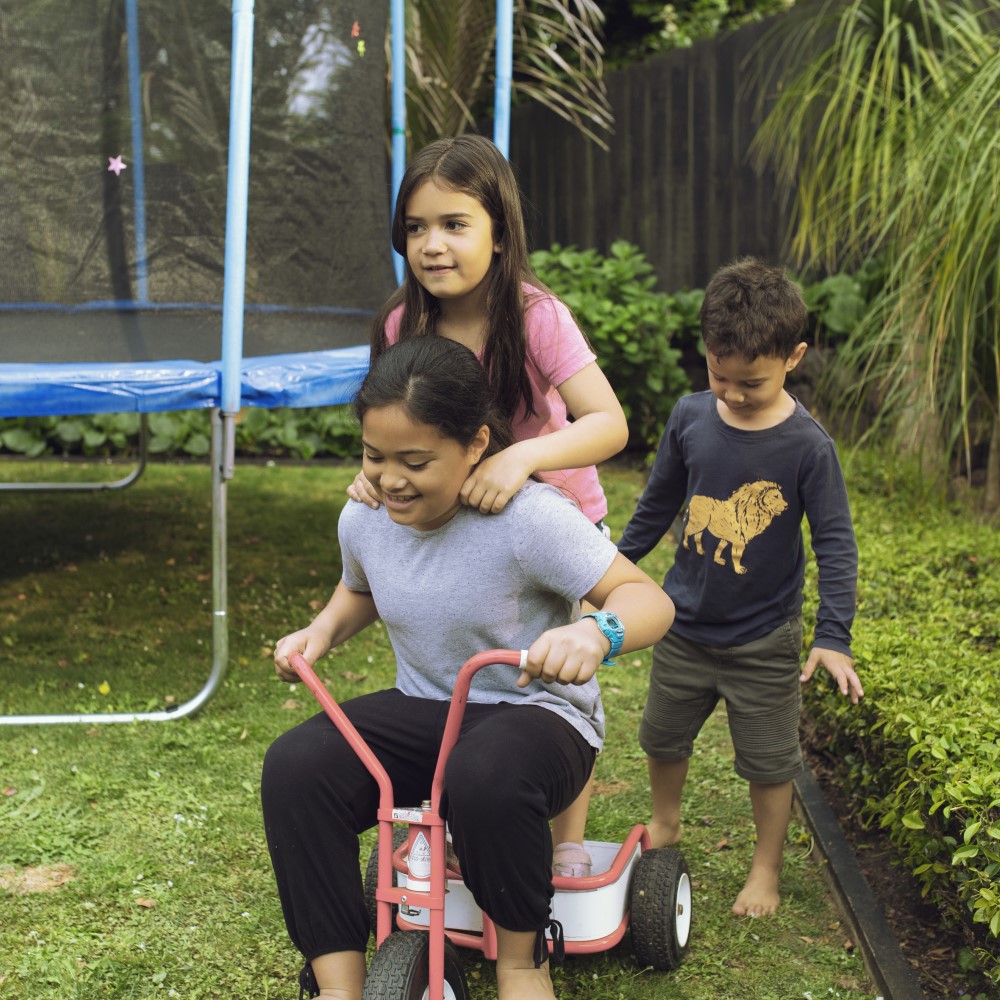 What hobby did your tamariki learn at home this year?