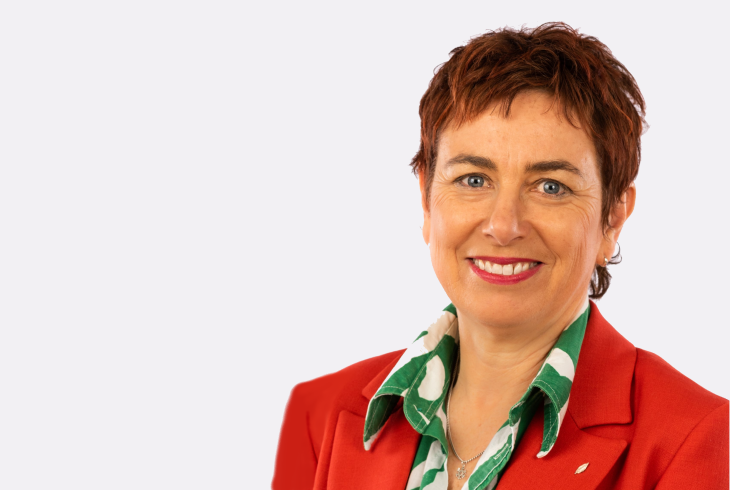 Our Board Chair Hon Steve Maharey is pleased to announce that Megan Main has been appointed as the organisation's new Chief Executive.
Megan leads New Zealand's Managed Isolation and Quarantine (MIQ) group within the Ministry of Business Innovation and Employment.
Previously she was Deputy Chief Executive of the Ministry's Corporate, Governance and Information Group. She will take up the role at ACC in late November 2021.
Steve Maharey is excited for Megan to take up the role later this year.
"With a strong background in healthcare and delivering quality public services, Megan shares the Board's vision of delivering an accident compensation scheme that is accessible, equitable and affordable, and meets the evolving expectations of New Zealanders.
"We look forward to the energy and manaaki Megan will bring to the role during a time of reform for the wider health and social sectors."
"
Megan Main is a highly effective and capable leader with a proven record in successfully managing large organisations in both New Zealand and Australia
"
- Hon Steve Maharey, Board Chair - ACC New Zealand
Megan said she was keen to engage with not only the nearly 4000 ACC staff located from Whangarei to Invercargill; but with a wide range of the corporation's stakeholders and customers.
"ACC is here for all New Zealanders and it's important customers understand and trust how it can best support them and their wellbeing to prevent injuries, and be there when accidents do occur," she says.
"Leading a truly unique organisation that makes such a personal difference to people's lives is something I am excited and passionate about."
ACC is the New Zealand Crown entity responsible for managing New Zealand's comprehensive, no-fault accident insurance scheme.
Established in 1974, the scheme provides financial compensation and support each year to around two million New Zealand citizens, residents, and temporary visitors who have suffered personal injuries.