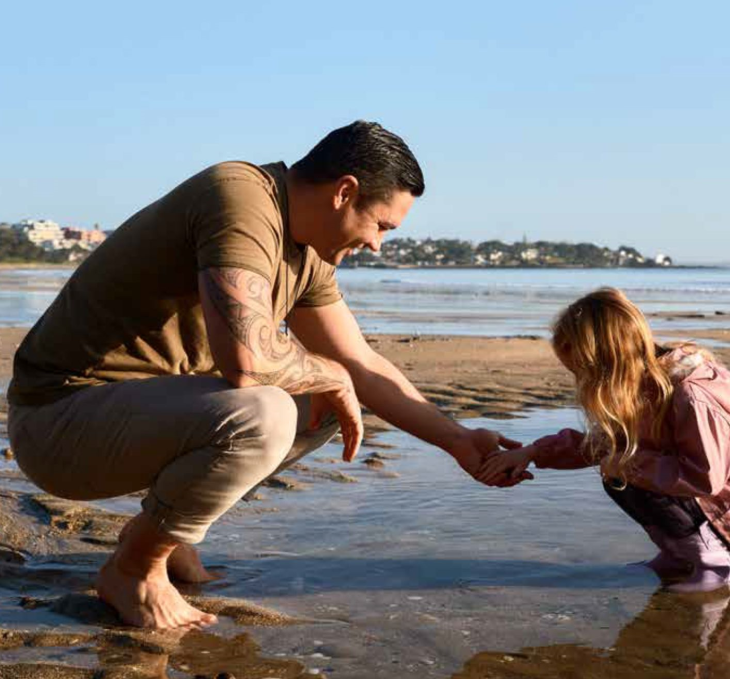 We've released our annual report for 2023, showing how we've helped almost two million New Zealanders who suffered an injury.
After three years of volatility driven by COVID-19, rising claim volumes saw the number of injured people accessing ACC return to pre-pandemic levels in 2022/23.
ACC today released our annual report for 2023 showing we've helped almost two million New Zealanders who suffered an injury compared to 1.8 million last year. New claims grew by almost 10 per cent – lifting claims volumes back to levels experienced in 2019 – and ACC provided weekly compensation support to 12 per cent more people than in 2021/22.
During the year, we finalised our new 10-year enterprise strategy, Huakina Te Rā. The strategy is based on equity of access, experience and wellbeing outcomes for all people in Aotearoa, while building safe and resilient communities. It's also about being trusted stewards for future generations, ensuring the sustainability of the ACC Scheme over time.
Board Chair Hon Steve Maharey says ACC is focused on building on these results and bringing the new strategy to life as the government agency celebrates its 50th year of operation in 2024.
"While we were met with various challenges this year, I'm proud of the progress we've made as we strive to continue to improve our performance for New Zealanders," Mr Maharey says.
"Under the leadership of Chief Executive Megan Main, our targeted injury prevention programmes resulted in 16,500 fewer people suffering injuries, a 33 per cent increase on 2021/22. We continued to make progress to create better access, experience and outcomes for Māori, with our Kaupapa Māori health services a major contributor towards this.
"We also implemented a significant new service with injuries that occur during labour or childbirth (maternal birth injuries) becoming eligible for support from ACC. This addition will help improve gender equity of the Scheme and we look forward to growing the service over the next 12 months and beyond."
This year, the Outstanding Claims Liability (OCL) rose by $1.3 billion to $51.5 billion, mainly reflecting growth in the Scheme, the rising cost of services and future inflation expectations. People with serious injuries can require support for decades to come and the OCL is the expected lifetime costs of existing injury claims.
At the same time, ACC's Investment Fund grew to $46.9 billion, up from $45.8 billion in 2021/22 driven by positive investment returns. The Fund acts as a partial hedge to the OCL – investment returns help meet the future cost of claims and ensure levies aren't higher than they need to be.
"After a tough year for markets in fiscal 2022, it was pleasing to make a return of 7.07 per cent after costs in the latest year," Chief Investment Officer Paul Dyer says. "Most of our actively managed portfolios added value for the year, although in aggregate the value-add was modest."
ACC recorded a net accounting surplus of $911 million in 2022/23, from a deficit of $49 million a year earlier.
Other highlights include:
ACC invested $62 million into preventing injuries. This investment included introducing the Nymbl app to help reduce falls in older adults. Falls are the most common cause of injury in Aotearoa New Zealand and Nymbl is designed to help users stay on their feet by combining simple body movements with easy brain games.
ACC supported over 61,000 workers to return to work within 10 weeks of their injury and launched 'Recovery at Work'. This programme aims to support physical and mental wellbeing by enabling injured people to remain part of their workplace as they rehabilitate.
ACC's Investment Fund has now achieved a 60 per cent reduction in the carbon intensity of our listed equities compared to the 2019 baseline – a decline in carbon emissions we had targeted to reach in 2025. This is an important milestone in our journey to a low-carbon future.
ACC launched Te Whānau Māori me ō mahi, a refreshed Māori cultural competency guidance for providers, and a new policy for providers, Kawa Whakaruruhau, to ensure appropriate care to people of all cultures and communities.
ACC is taking steps to adopt value-based healthcare, such as through the Integrated Care Pathways. This model supports clients with multiple rehabilitation needs by wrapping a team of health professionals around them to optimise and coordinate the treatment that best meets their recovery needs. The pilot has supported 15,000 clients. The lessons we've learned from the pilot have helped us shape a standardised service model that will be rolled out nationally from March 2024.
ACC moved into our new premises in Kirikiriroa (Hamilton). The building is designed around the values of kaitiakitanga (guardianship) and is the culmination of ACC's partnership with Waikato-Tainui.
Invested in Lodestone Energy, New Zealand's biggest solar farm developer, which aims to produce about 400 GWh of daytime, renewable energy, enough to power 50,000 New Zealand homes — or a city the size of Kirikiriroa (Hamilton).
After establishing the Rehabilitation Improvement Group (RIG) at the end of 2022, ACC has begun a re-design of elements of the end-to-end rehabilitation system in response to feedback from a wide range of employees, providers, employers, clients and whānau, as well as from teams across ACC.
The 2023 Annual Report is available to read on our website.