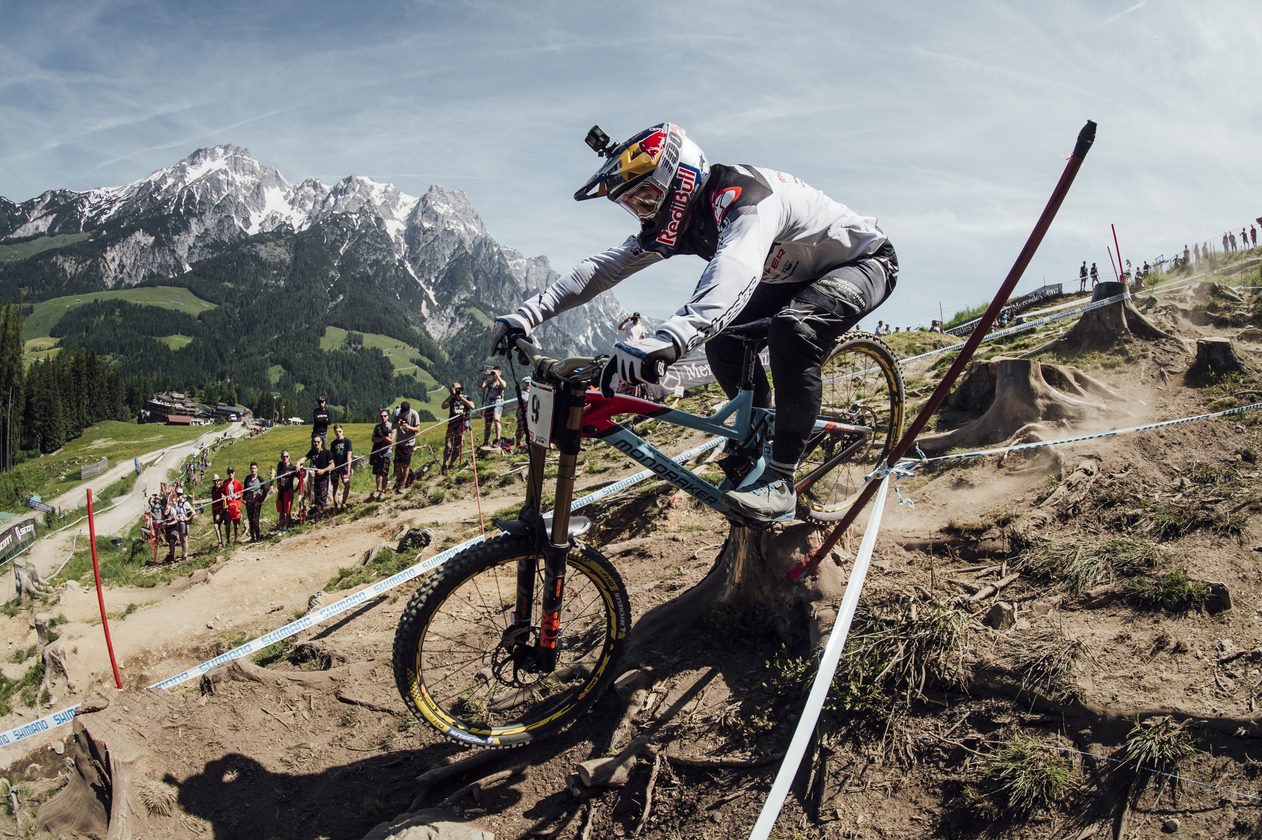 When a near-permanent injury stopped him competing on the world stage, Brook Macdonald fought his way back to the top.
Brook Macdonald is sitting on his bike at the top of the Hawke's Bay Mountain Bike Trail and pauses for a moment – he's been dreaming of this day for the past six weeks.
On this fine and cool Hawke's Bay morning, the local has a million things racing through his mind: his surgery, the physio, learning to walk again, the tears and heartache of a dream seemingly gone, the agony of his crash and the daily grind of his intense rehabilitation to get back here.
There's no fear in his mind, just pure childlike excitement – he's back where he belongs.
"That first time back on my bike in the forest, it was the greatest feeling in the world," says the Red Bull professional rider in his typical laid-back manner.
"Fear was the last thing on my mind to be honest. After what I've been through, I thought there would be some lingering fear and doubt but there never has been. I just couldn't wait."
That day was only six weeks after Brook suffered a broken back which looked to end his professional mountain biking career and change the course of his life.
From podium to peril
He was competing at the World Mountain Bike Championship in Mont Saint Anne, Canada in August 2019. On the first practice run in the morning, he remembers feeling "really good" after qualifying third fastest.
Brook came flying around the trail and his back wheel caught some exposed roots and sent him flying over the handlebars.
He fell from 3m vertically onto his back which caused a significant impact on his spine. Brook fractured his T12 and L1 vertebrae.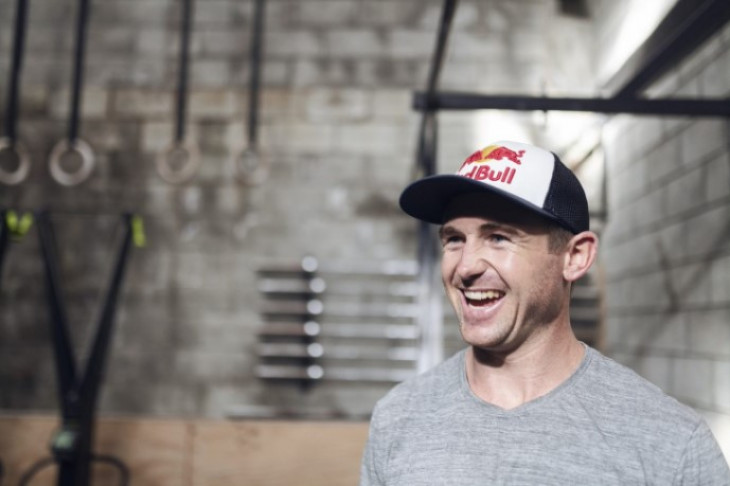 "
I remember the pain was excruciating, I realised I couldn't roll because I couldn't feel my legs.
"
- Brook Macdonald
"I knew then that it was pretty serious. I didn't have any painkillers … I was pretty scared in that moment."
Brook's plight didn't get better quickly. In a debacle, he spent five hours on the mountain in excruciating pain waiting for the helicopter to arrive. It felt like forever.
"The whole situation was pretty horrible and the pain was getting worse," he says. "I was told to hold tight, that the helicopter was coming but nothing happened…"
"At the time I accepted what had happened and if I was going to be paralysed then I was going to be paralysed. If not, well that was going to be a good thing."
A whole new world
Brook was sent straight into emergency surgery on his spine and spent the next two weeks in hospital in Quebec.
His fiancé was told by Doctors there was a chance her partner would never walk again.
"No one ever told me that I was going to be in a wheelchair which was really good because it drove to me to be back where I am today. The best thing about my recovery was not being told those words."
Brook was flown home and continued his rehabilitation at the Burwood Spinal Unit in Christchurch.
Every day for four weeks, he would work with Quinn his physiotherapist twice a day and make small gains.
Brook's ACC Recovery Coordinator, Kat Matthews, says he is a very motivated guy who was fully committed to his rehabilitation.
"
Brook was amazing to work with, he was very motivated and did everything he could to be back walking and cycling post-accident.
"
- Kat Matthews
Kat would contact Brook to make sure he was on track and says he was always progressing better than expected.
"When I got his claim, based on the severity of his injuries, I wasn't sure Brook would be able to ride his bike again, so he has done incredibly well."
With a little help from my friends
Five weeks after sustaining a spinal cord impairment Brook walked out of the Burwood Spinal Unit.
"That was an amazing moment, my biggest goal was to walk out of Burwood unassisted and to achieve that was awesome. I hadn't been home for three months and I never spend that much time away from home. I felt free again."
Kat says the man known as 'Bulldog' for his hard-charging mountain biking style and never-say-die-attitude, showed an unrelenting determination and positive attitude.
"Throughout managing his claim he never complained no matter what was going on, and he was always very proactive and involved in his recovery. He is an amazing guy and I'm happy he is back doing what he loves."
Brook was proactive in his rehab. He advised Kat he had rented a car in Christchurch so he could get outdoors, which was important for his mental health. ACC agreed to help fund that, as well as flights to and from Napier for follow-up appointments after he was discharged.
When Brook was discharged and required a lot of physio, he worked with Phil at TBI Health who specialises in spinal rehabilitation. ACC funded the physio at TBI Health under a training for independence programme.
Brook says ACC played a massive part in his recovery and he is grateful for that support.
"To come home seriously injured and to know that everything was covered was a huge relief,"
"The support ACC gave me was amazing. They looked after me and covered everything for every step of my rehab. We're pretty lucky here in New Zealand to have a such a great healthcare scheme like ACC.
"They really went above and beyond as well, like sorting out my partner with accommodation, they supported me financially and covered my physio, surgery and doctor appointments … everything.
"I could not have completed my recovery without their help."
Also playing a huge role was the support of the global mountain bike community. Brook was blown away the number of people who got in touch and wished him well.
"Every day that I got sent 'get well' wishes or cards it was a big lift for my mental state and kept encouraging me to keep going. It was a big part of getting through my whole recovery."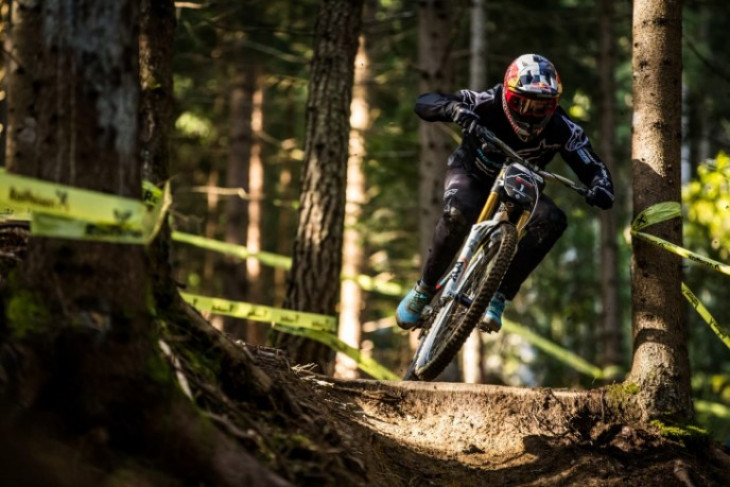 Back on top of the world
That support was even better when he returned to competitive action at the UCI Mountain Bike World Championships in Austria in October.
"To have the adrenalin again from competing was a great feeling. Just to see and compete against the same people that I was before my accident was pretty special. I know I'm lucky to be able to do what I love."
Brook and three others ran a half marathon in their hotel rooms in quarantine on their return to New Zealand.
They raised $25,000 for the Burwood Spinal Unit and the Westpac Rescue Helicopter.
"My space was around 8 metres from wall to wall so it was a different way to run a half marathon, but it was good to give back to all of the people who helped me."
After what he has been through, Brook hopes to complete a full calendar of mountain biking events in 2021, COVID-19 permitting.
"I'll never forget what I've been through. I never take a single day riding my bike for granted after what I have experienced. I want to make the most of every opportunity."
Brook has good advice for anyone who has sustained a spinal cord impairment.
"Never give up, you've been put in a pretty tough situation but you need to know that anything is possible. The biggest thing for me was setting goals and working towards achieving them day by day. Anything is possible that is for sure."
Image credit: Red Bull