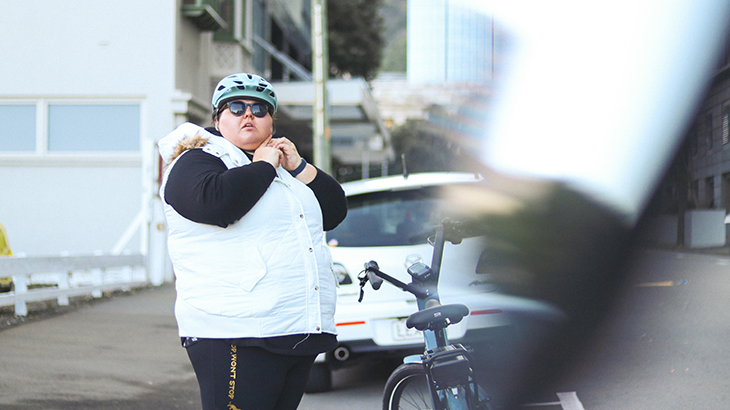 Crashing your bike can dent your confidence. But there are things you can do about it. Here's Lisa's story.
In April 2019, I bought an e-bike.
My partner has been enjoying the wonders of an e-bike for about six months. He no longer navigates public transport or sits in traffic. He leaves home or work without checking timetables or traffic reports. He's enjoying his commute and getting noticeably fitter.
He's managed to convince me to try riding again. It's been two and a half years since I last rode a bike. And that ended horribly.
Getting injured when trying something new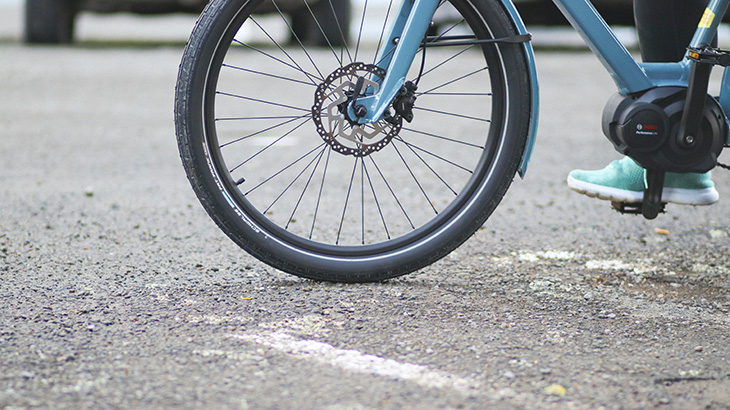 E-bikes, or electric bikes, are bicycles with an integrated motor giving an extra boost when pedalling.
A couple of years ago, we rented some to try. On the morning commute, coming down a classic Wellington hill, disaster struck.
I was going too fast for my comfort levels and trying not to brake to avoid flying over the handlebars. Instead, I navigated into the curb, while also trying to avoid an oncoming car.
I crashed on the footpath, landing on my left knee. Shaken, I got back on the bike and continued on my way to work.
One ACC claim later, nothing was broken – though I still have nerve damage in my knee. This put me off cycling for, what I thought, was forever.
In hindsight, I should've refreshed my cycling skills before even getting on two wheels.
There were
38,371
active claims for cycling injuries between 1 July 2018 to 30 June 2019.
The cost was
$68m
for these active cycling injuries.
From 2006 to 2013, there was a
16%
national increase in those who cycled to work, according to census data.
Giving it another go
But as commuting in Wellington has become harder, my partner and I decided to give e-bikes another go.
Once again, we rented a few to test. Having the opportunity to try cycling on the flat and in a few more secure places, had me feeling OK about riding again.
I took the plunge and bought an e-bike. Taking it slow, we went for a few easy rides at weekends and I was cycling to work one or two days a week.
A couple of weeks ago, on my commute, I came off my bike again. There was no ACC claim this time, as I didn't injure myself. But it knocked my confidence back to zero.
Signing up to a cycling course
I had come to enjoy riding and wanted my confidence back. So, I signed up to a Cycling in the City course through Pedal Ready in Wellington.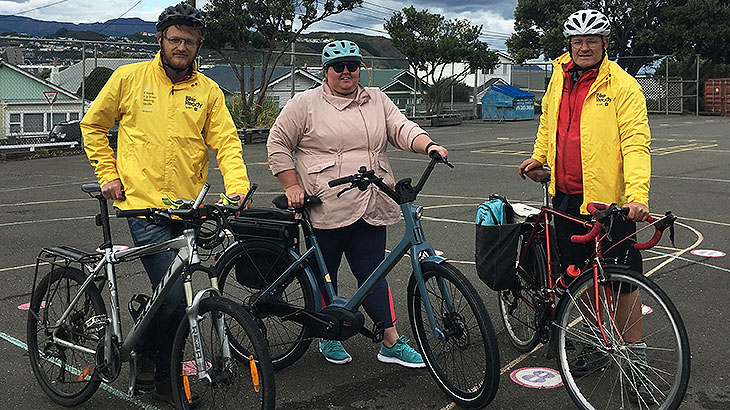 I turned up to the course very anxious. Not knowing what to expect, and worried I was going to fall off again.
But we got riding and covered basic skills – things I had learned in primary school but had long forgotten.
During the three-hour course, we learned about balance, basic turning, signalling and emergency braking. Then we put it into practice on the road. The instructors guided us on what we needed to tweak, reminding us to keep our fingers on the brakes.
We practiced riding amongst traffic, turning at roundabouts, and 'taking the lane'.
I left the course feeling more confident in my riding ability and, more importantly, more relaxed when I'm riding.
My commutes to work have been a lot easier as my anxiety has gone, I'm more aware of my surroundings, and I now feel like I know what I'm doing. Which means I'm likely to be safer on the road.
Getting an e-bike has started to change my life. I'm over my fear of riding – you'll now find me commuting or doing a casual ride around the bays at the weekend.
I'm now looking for more opportunities to get out on my bike and leave the car behind.

My top lessons from the course
These are a few key points that I have kept in mind since the course:
a confident cyclist is a safer cyclist
a door and a bit more – when passing parked cars, keep a door and a bit more between you and the car. You don't know when someone might swing open the door in front of you
take the lane – if there's not enough room for a car driver to pass you comfortably, take the lane. This will ensure they don't overtake you
you have as much right to the road as cars and other motorised vehicles.
If you want to try cycling again
Here are some tips to consider if you want to re-discover cycling as an adult:
do a cycling course to build your confidence, especially if you're re-discovering biking after a break
be seen – during winter, make sure you're easily visible, especially at dusk or night with reflective gear, and good front and rear lights
be aware of your surroundings – especially the blind zones around trucks and buses. A cycling course can help you learn more about these
choose routes that aren't main traffic roads – they're more pleasant and safer
try out a bike in a safe environment – somewhere without traffic, such as a school playground.
There are free courses in many parts of the country to expand your riding skills, with some providers offering e-bike specific courses. These are part of BikeReady, New Zealand's national cycling education system.
Cycling tips and training providers near you can be found on the website.
BikeReady is a collaboration between the New Zealand Transport Agency, ACC and local governments.
Lisa is part of the External Engagement team at ACC.