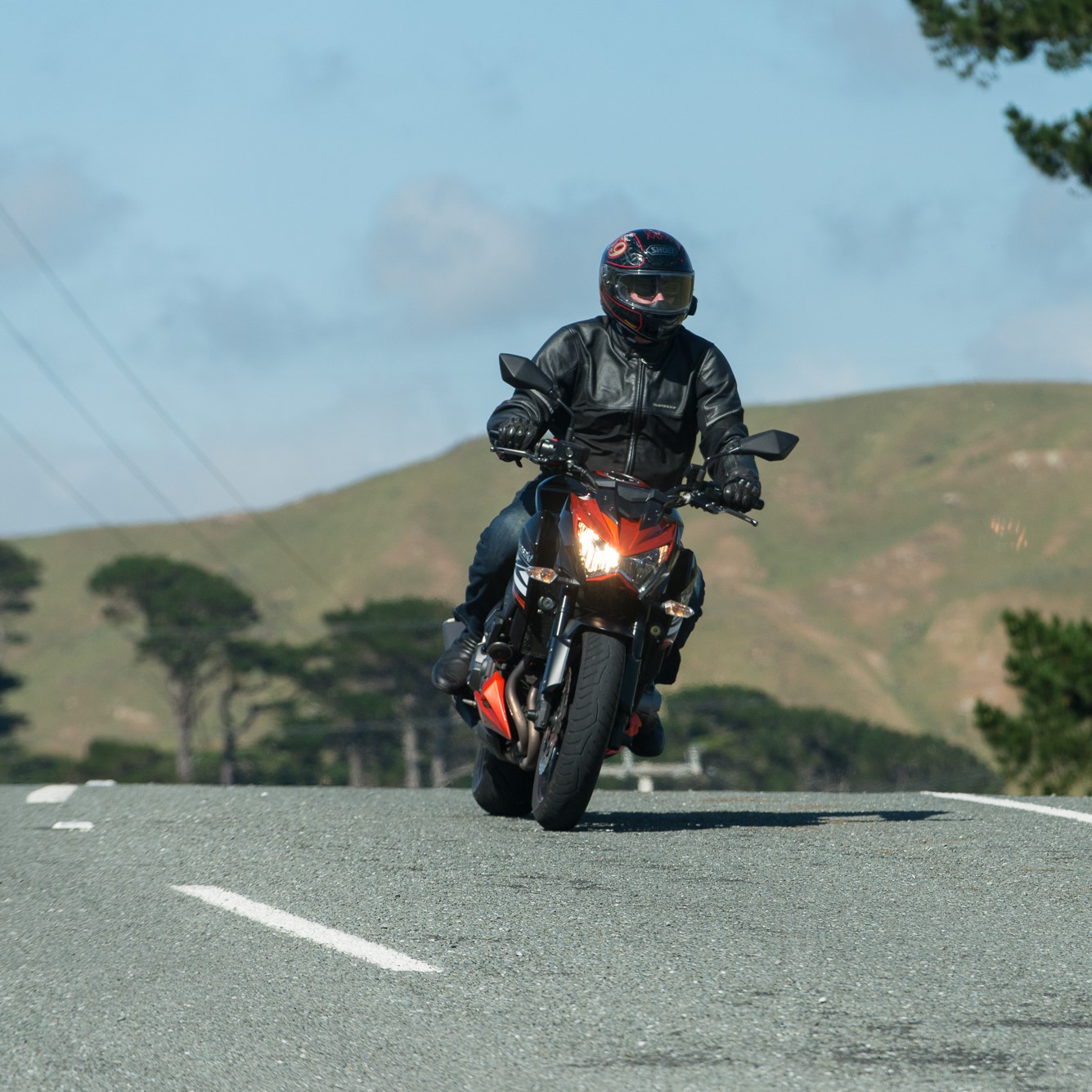 The 'Big Four' Japanese motorcycle brands in New Zealand are offering free Ride Forever courses with eligible purchases until the end of April.

The 'Big Four' motorcycle distributors in New Zealand – Honda, Kawasaki, Suzuki and Yamaha – have come together to offer free Ride Forever training for buyers.
The training aims to keep more riders where they want to be – out and about on their bikes.
And it works. Riders are 27% less likely to make a motorcycle-related injury claim to ACC than riders who haven't engaged with the programme.
Peter Daly and Jon Booth, ACC's Ride Forever Programme Partners, are excited about the collaboration.
"It really is an endorsement of the value and effectiveness of Ride Forever coaching," says Pete.
"After all, they have an interest in ensuring their customers get the most out of their riding and stay safe, and Ride Forever coaching provides this."
The scheme is a promotional trial running with the four brands between 8 February and 30 April.
Jon and Pete have high hopes the initiative will grow.
"The big four Japanese brands accounted for about 48% of the market in 2020, so it's a major help in awareness and engagement with the programme," says Jon.
"Hopefully we will be able to extend the scheme through the other brands too. We're also considering extending the timeframe, once we've reviewed the initial results."
Pete say the initiative will help with other Ride Forever aims too.
"We really value the role of the dealerships in promoting motorcycle safety in general. Their expertise in choosing the best machine for a rider, the right gear, encouraging coaching – it's all hugely important. This is one small way that we can continue to build engagement with dealers and distributors. It also means we can offer something of extra value to their customers."
Riders should expect to see swing tags on the handlebars of bikes that qualify for the free courses in participating dealerships. Once they've made their purchase they'll receive a code, enabling them to book a free course with their local Ride Forever coaching provider. Which course they do is up to them too - the free code will apply to any Scooter Survival, Urban Commuter, Bronze, Silver or Gold course.
More Information
The usual benefits that come with taking a Ride Forever course still apply. That includes potential discounts on insurance premiums, protected excess and more. There's also the enjoyment and satisfaction the training provides, which so many participants rave about.
Check out what's available on Ride Forever.