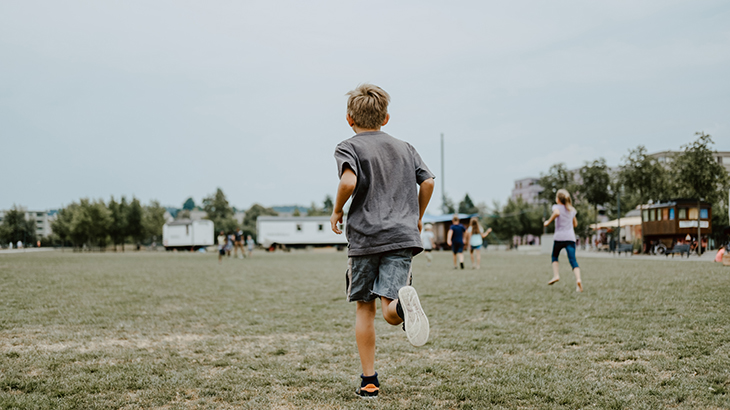 Our advice on how to recognise concussion in kids, and what to do if you see the signs.
You might think concussion is exclusive to big, burly rugby players. Wrong! Concussion can happen to anyone, at any age and in lots of ways.
You don't even need a hit on the head, or to lose consciousness. It can be caused by a simple blow to the body that causes the head to rapidly move back and forth.
Concussion is a brain injury and can have lasting effects on a person's health and well-being.
Last year, concussion affected 9,760 young people aged 19 and under. We spent a total of $415 million on treatment and other costs for people recovering from concussion.
Last year concussion affected
9,760
young people 19 and under.
Last year we spent
$415m
on concussion for all age groups.
With the AIMS Games coming up in September, it's a good time for parents and coaches to remind themselves of the signs and symptoms of concussion and what to do if you see them.
The AIMS Games is an annual sports competition for 11 to 13-year olds and the biggest event of its kind in the southern hemisphere.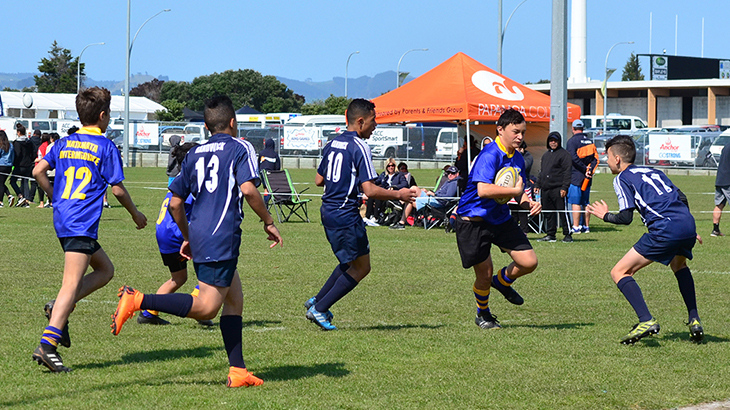 Recognise, remove, refer
There are three things to do when it comes to suspected concussion in kids. The term 'The Three R's' handily sums them up:
recognise:

the signs and symptoms

remov

e

:

the player from play

refer:

to a doctor for assessment.
Below is a bit more detail on the Three R's.
Recognise
Recognise the signs and symptoms of concussion in kids. There are physical and memory-related signs, as well as clinical symptoms (what the child feels).
Physical signs
Loss of consciousness or non-responsive

Lying on the ground not moving or slow to get up

Loss of balance/coordination

Disorientation/confusion

Visible injury to face or head (especially in combination with any other signs)

Grabbing/clutching of head

Dazed/blank or vacant look
Memory-related signs
Ask them simple memory questions they should know answers to. If they can't answer them, that's a sign of concussion.
Who scored last in this game?

Which half/quarter is it now?

Did your team win the last game?

What team did you play last week/game?
Clinical symptoms
What they feel:
blurry vision

neck pain

dizziness

confusion

headache

sensitivity to light and/or noise

tiredness

problems with memory

finding it hard to think or concentrate

more emotional

irritability.
There are also some red flags that need hospitalisation if you spot them. Visit our SportSmart website for more on those.
Are you worried about concussion risk for kids playing contact sports?
Remove
If you think a child might have concussion, take them out of the game right away.
If a child is unconscious, you should apply first aid principles (DRS ABCD). You can read about those on the Ministry of Health's Kids Health website.
Treat an unconscious child as if they have a neck injury and don't move them under any circumstances, even to take off a helmet. Seek help by calling 111. A medical professional trained in spinal immobilisation techniques should do any moving of the child.
Refer
Refer them to a doctor or emergency department immediately. It's critical for a trained doctor to assess a child with suspected concussion before any return to school or sport.
And make sure you follow the doctor's orders to the T on when a child can go back to activity.
Read our full advice on the SportSmart website.