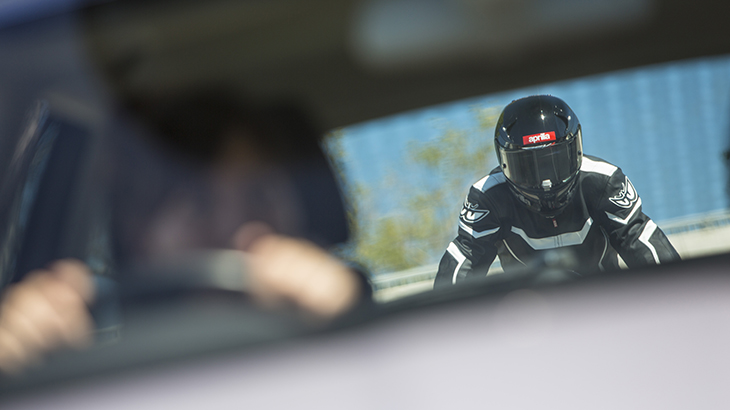 Motorcycles, Injury prevention, Opinion
Dear drivers: Here's what motorcyclists want you to know
Kei ngā kaihautū waka: Anei tētahi pānui nā ngā kaieke motupaika
4 minute read
Riders make better drivers. We asked them to share their advice because preventing crashes on the road is a shared responsibility. Here's five tips for drivers.
Drivers play an important part in keeping motorcyclists safe on the road, especially in heavy traffic.
We asked riders to tell us what they think drivers can do to help make the road a safer place for them. They didn't disappoint and left us more than 100 comments on the Ride Forever Facebook post.
We've reviewed the comments and here's some of the advice they have for drivers to be more aware of motorcyclists on the road.
Drivers should keep skills fresh
Many motorcyclists suggested drivers should refresh their skills with a "drive forever" course like the Ride Forever course we offer. Or for professional driver training to be compulsory.
Some even went as far as saying the full driver's test should be retaken every five years. Or to be taught the theory side of a motorcycle licence by including motorcycle awareness questions in the licence test.
Drivers can refresh their knowledge of the road rules by having a look at the Drive website.
It's a free website and learning tool created by the New Zealand Transport Agency (NZTA) and ACC to help young people become confident, capable drivers.
But that doesn't mean only young drivers can use it. Anyone can test, and refresh, their knowledge of the road code with the multi choice test.
How often are drivers at fault in a crash involving a motorcyclist?
Trial two wheels first – either a motorbike or a bicycle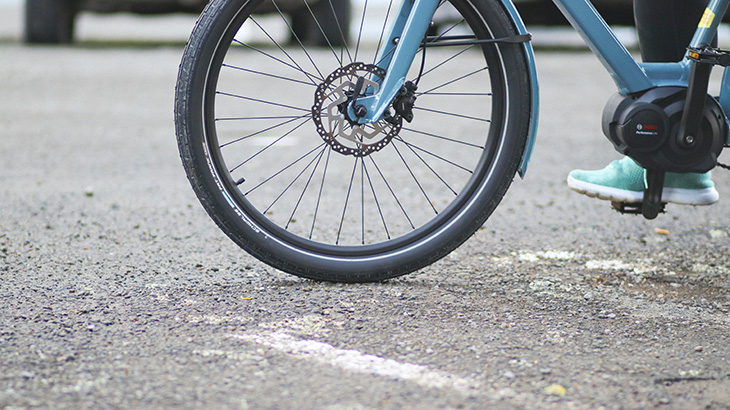 A survey out of the UK found people who owned both a car and a motorbike were less likely to make an insurance claim or have an accident resulting in injuries compared to those who only owned a car.
Riders make safer drivers, says survey – Motorbike Writer website
This was a popular comment to be made by riders – drivers should try two wheels before they start driving.

One rider said: "I thought I was a good driver till I got my class 6 learners and discovered how bad I was. What I've been forced to learn on the bike now gets used when I'm driving a car. My mind is constantly scanning the road for hazards and I'm more aware of my surroundings. It's habit for me now to look over my shoulders before changing lanes."
If you're not keen to get on a motorbike, taking a Bike Ready course on a bicycle could give you the same benefits. BikeReady is New Zealand's national cycling education system and is jointly funded by the New Zealand Transport Agency (NZTA) and ACC.
One rider also suggested drivers should study the road rules relating to motorcyclists to understand why they do some of the things they do and to have a better understanding of why bikes sit where they do on the road. This is easily done by checking out the road code for motorcyclists.
"
Chill out, be patient, use your eyes, remember that everyone else on the road has a family that wants them home.
"
Play 'spot a bike'
This is a fun idea to play with kids, or just with other passengers. When you're driving around, start looking for motorbikes, scooters, or even bicycles.
Essentially the same as 'spot a mini' but you're counting motorbikes instead. Ultimately, it will help kids become aware of other road users and potentially help them spot motorcyclists better when they come to getting a licence themselves.
Look twice
When it comes to crashes between cars and motorbikes, most of them occur at intersections or when drivers are changing lanes.
Drivers need to double check before pulling out and remember to scan the road, instead of just having a quick look.
A common term within the motorcycle community is SMIDSY – "Sorry mate, I didn't see you". This is usually the first words a driver says when they hit a motorcyclist. Usually the reason behind this is something called saccadic masking. The brain fails to process certain eye movements and replaces them with a recent memory. This means that if a driver is checking the road is clear by doing a quick check, they likely won't see a motorcyclist. A driver needs to scan the road and do a proper 'head check', before moving. Look and look again.
In 2018, there were
7,673
active claims for motorcyclists injuries.
For urban crashes, almost
1/2
are at intersections.
Drivers are primarily at fault in
1/3
of all motorcycle crashes. (MOT Crash Facts 2015)
Share the space and give some space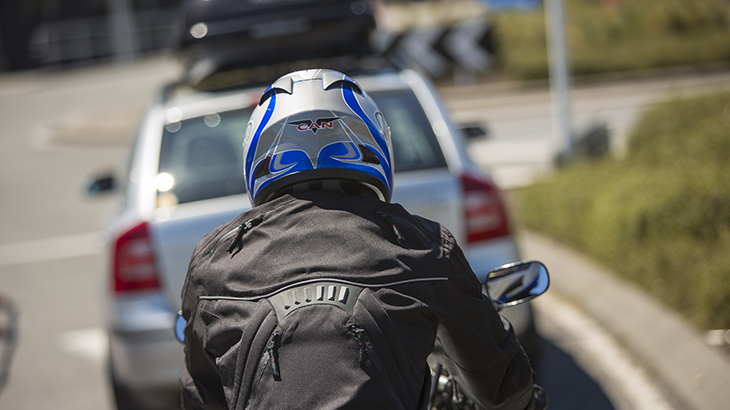 We all use the road, so it's important to share the available space as well. Motorcyclists have just as much right to use the road as car drivers, and when we share the same roads, we should all be looking out for each other.
One user said it best: "Chill out, be patient, use your eyes, remember that everyone else on the road has a family that wants them home."
Sharing the space also applies to respecting following distances. One rider said the gap they leave between themselves and the car in front is for their safety.
It's important to respect the following distances we're all taught when getting our licence – motorcyclists can see hazards earlier and can stop quicker.
It's Motorcycle Awareness Month
Motorcycle Awareness Month is a Motorcycle Safety Advisory Council (MSAC) and ACC initiative held during September to raise awareness of motorcycle safety.
September is when most riders get their bikes out of the garage after storing them during winter.
Find out more about how you can stay aware, and events that are happening throughout the country.