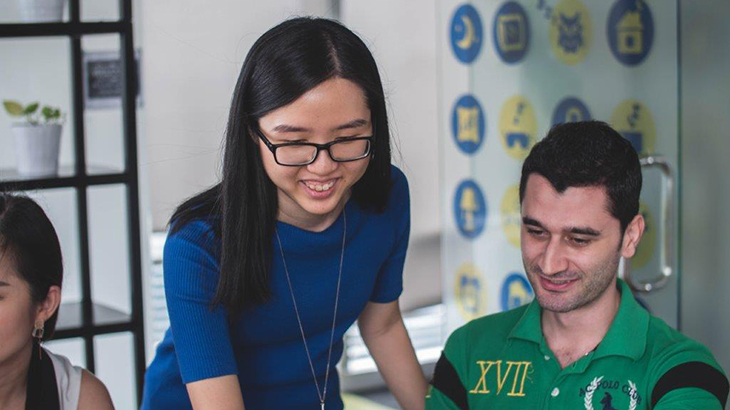 Read our Head of Talent, Sharon Champness' thoughts on five benefits of hiring people living with disabilities.
When building successful teams, I seek people of all abilities. In particular, I'm passionate about employing people living with a disability. People with disabilities contribute every day to our communities as business owners, employers, managers and workers in a huge range of industries.
For real life examples, we only need to look at the talented people working in the businesses nominated in last year's Attitude Awards: Dans le Noir at Rydges Hotel, Horticultural Services and BP 2 Go, Greymouth.
Still room to grow
Yet we still have work to do. Stats NZ reports people with disabilities are three times less likely to be in work. They're also vastly over represented in New Zealand's poverty figures. And 74% of those who are not in work want to be working. I would love to see this change.
People living with a disability are
3x
Less likely to be in work
Of those not working
74%
Want to be
The barriers to employment
Specific barriers to employment exist for people living with disabilities. They may be cautious in approaching employers because of fear of prejudice. They may worry an employer will rule them out immediately because they see a wheelchair or other aid. Or because they don't want to accommodate workplace supports such as flexible hours, wheelchair access or special IT programs.
For employers, they may have preconceived notions (which they may or may not be conscious of) about what people with disabilities are capable of. This can potentially hold them back from hiring. The perceived cost of supports and up-skilling could also be an issue.
It's a big conversation and I don't have all the answers. But I'm passionate about helping businesses see the benefits of hiring people who live with disabilities. Here are five, for starters.
1: Diversity and innovation
Every business needs to innovate to stay relevant. Consumers want new products, added value and new ideas.
So how to cultivate innovation? Having a diverse workforce is key. You need people of all cultures, genders and life experiences who can contribute perspectives.
Your bottom line will benefit too. A 2018 Accenture study showed businesses that actively seek to employ people with disabilities outperform businesses that don't. Their revenues were 28% higher, net income was two times more, and profit margins were higher by 30%.
'Getting to Equal': Accenture study
McKinsey & Co research has also consistently found that the most diverse companies across a range of countries and industries outperform the least diverse.
"
"Businesses that actively seek to employ people with disabilities outperform businesses that don't. Their revenues were 28% higher, net income was two times more, and profit margins were higher by 30%."
"
- Getting to Equal: The Disability Inclusion Advantage, Accenture report 2018
2: High work quality
Sometimes, there's a stereotype that people who live with a disability are somehow less capable. Yet Kiwi think tank, the Maxim Institute, has found that the job performance of people with disabilities is often better than people without.
3: Better retention
People with disabilities are more likely to stay in a role for longer. Stats NZ has found that people with a disability tend on average to stay longer in their job (10.6 years). Non-disabled people averaged three years less (7.0 years). Evidence also shows those living with disabilities take less sick leave than those without.
4: Better morale and culture
Studies show employees think better of the business they work for if there is greater diversity. Accommodating the needs of staff with disabilities also shows you care, which improves employee-employer relations.
5: Better reputation
One in five working age New Zealanders have some sort of disability. You enhance your reputation if your workforce and public image reflects the diversity of your customers. A 2017 survey from the US National Business and Disability Council found 66% of consumers will buy from a business that features people with disabilities in their advertising. And 78% will buy goods and services from businesses that ensure accessibility at their physical locations. Read the study below:
'A Hidden Market: The purchasing power of working-age adults with disabilities.'
What we're doing
In my workplace, we've started our journey towards being fully inclusive and diverse. We want it to be part of our DNA as an organisation. We're not perfect, but we're making progress.
We proactively hire people and interns who live with disabilities, some of whom are also our clients. We've also gained the Accessibility Tick.
Our staff-led disability network – Ability@ACC – is working closely with our Property team to ensure our buildings and IT systems are accessible. We partner with Workbridge who connects us with candidates with disabilities and helps us understand and provide what our employees with disabilities need from us.
The benefits we gain from the people working for us who live with disabilities are truly invaluable. We're lucky to have them.
Final thoughts
Hiring people who live with disabilities isn't just the right thing to do, it's good business.
You'll increase your workplace diversity and innovation, improve your bottom line, your company culture, and much more.
So, what are you waiting for?