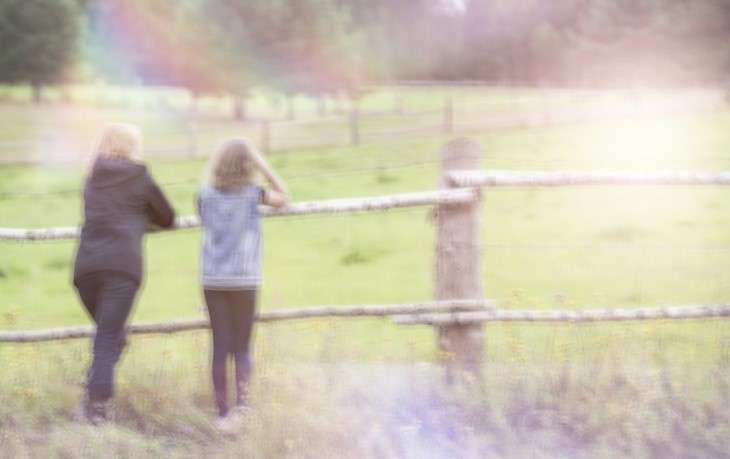 Listening to your children's feelings helps build a strong and supportive relationship. Clinical psychologist Kathryn McPhillips offers advice.
Trigger warning: This article discusses sexual violence and other related topics. If it's an emergency or you're in danger, call 111. If you need to talk to someone, contact Safe to talk Kōrero mai ka ora or visit the website.
Phone 0800 044 334
Safe to talk
On this page
Why a strong supportive relationship is important
Most parents are already building strong relationships with their children. This is great as children feel emotionally secure and well-loved when they have strong, supportive relationships with parents who welcome open communication. Research shows this is protective and children are less likely to be influenced if someone tries to charm or force them into doing something sexual.
They're also more likely to tell someone who they know loves them and they feel safe with, if something happens. It helps if they know they'll be believed.
Unfortunately, it's still possible that abuse can happen despite a strong relationship. But having that solid foundation will help your child feel safe when they need to tell you something. And it will also help you support them when it comes to healing after a traumatic event.
Sexual violence is never the victim's fault. And there is much we can all do to help end it. One step we can do with our own children is to build strong and supportive relationships.
What does a strong, supportive relationship with your children look like?
A strong and supportive relationship is one in which children feel heard and that they matter. If something happens, kids are more likely to tell someone they know who they feel safe with and who will believe them.
How can I build a strong, supportive relationship?
As a parent or caregiver, you can help build a strong relationship through your behaviour.
Have fun and share activities, eg baking, playing a game and chatting, doing chores, etc. Children tend to talk about things that are worrying them when they're doing a regular activity with a parent they trust.
Be consistent in the way you react so that your child isn't alarmed or confused by unpredictable behaviour.
Make time to listen to your children. When a child knows that an adult is really listening to them, they feel more secure in sharing their feelings and not bottling up their emotions.
Show you care about how they feel – even if you can't always change it. Take what they're saying seriously, give them your total focus, and react to what they're telling you in a calm and warm way.
Tips for listening and talking with your children
Taking the time to listen to your children will help build a strong relationship.
Show you're available to listen. This can include looking at them when they speak, nodding your head, and listening without interrupting them.
Ask them what they think and feel. You could say: "I'm interested, can you tell me more?", "Tell me what happened?" or "What do you think about that?"
Show you care about their thoughts and feelings, for example by saying: "Oh honey, I can see you're really upset."
Handle your own feelings when a child tells you something which upsets you. Pause for a moment to understand how you're feeling, take a deep breath, then think about how you want to react. In a warm and calm voice, tell your child that you're glad they've told you.
Why is it important for children to talk about feelings?
When children understand what their feelings are, and know the words to describe them, they're more likely to talk about them.
They'll also talk more when you can show that you're there to listen.
When they express their feelings clearly, it becomes easier for you to understand what they're telling you. It also means they're more likely to tell you about abuse.
They're also more likely to trust their own perceptions of what's going on. This makes them more resistant to grooming. Grooming is a process used by someone with harmful sexual behaviour to sexually abuse a child. It involves befriending and building trust with the child, sometimes family, to make it harder for the child to get help. This process can take place over weeks, months or even years.
How to help children talk about feelings
Just like you help your children learn counting or colours, you can help them understand their feelings by naming emotions, such as sad, joyful, angry, disgusted, scared, surprised, frustrated, excited, loved, confused – the list goes on. If a child looks confused, then ask them if they're confused, and why they're confused. And thank your child for telling you about their feelings.
If your child tells you that they don't like something, and you respond by saying that, actually, they do like it, it creates confusion in them. For example, if they say "I don't like going to Nana's house", but you say, "Yeah, you do like going there," they doubt their own feelings.
Abusers often use confusion to keep children quiet by telling them that something is nice or special when it might also be confusing or scary.
Encourage your children to tell a safe adult about anything that feels confusing or scary.
When a child expresses a feeling that's inconvenient for you in the moment, give them your full attention and acknowledge their feelings before focusing on what you're going to do about it.
Encourage your children to say "stop it, I don't like that" about anything they feel uncomfortable with, in a range of situations, so that children can learn how to express themselves. And back them up when they say it by making sure people listen to what your children want.
Why ACC is talking about healthy relationships
Last year, more than 10,000 survivors of sexual violence and abuse reached out to ACC for support. That's an increase of 100% since 2015. Of these cases, 15% involved children under the age of 15. There's also a significant number of claims received from adults who were abused while they were children or young people.
ACC supports many programmes and agencies working to prevent family and sexual violence.
Where to get help
If it's an emergency or you're in danger, call 111.
If you or someone you know has been affected by sexual abuse or assault, you can get help through our Sensitives Claims Unit.
Phone 0800 735 566
Email sensitiveclaims@acc.co.nz
Safe to talk Kōrero mai ka ora is a sexual harm helpline that is free, confidential, and 24/7.
Phone 0800 044 334
Safe to talk Kōrero mai ka ora website
If you've experienced sexual abuse or assault, you can use our online search tool to find organisations that have providers who can support you. This includes Kaupapa Māori support.
SafeBubble is help for people experiencing family violence or abuse.
Phone 0800 456 450
Oranga Tamariki has a phone line for concerns about children and young people.
Phone 0508 326 459
Email contact@ot.govt.nz
Shakti is a 24-hour phone number for migrant and refugee woman.
Phone 0800 742 584
HELP Auckland provides support for sexual abuse survivors
Paerangi is an online information and referral centre for whānau hauā (whānau with impairments), nga marae and kaumātua in Tamaki Makaurau.
Phone 0800 100 132
Start Christchurch provides early intervention, counselling and support for children, youth and adults and their families who have suffered sexual violence.
Shama is a Hamilton-based support network for ethnic women.
More information
Aha Parenting: Connecting with your child
Mama's Happy Hive: Learning about emotions
Grooming: HELP Auckland explains what grooming is - YouTube
HELP Auckland: Information for caregivers on preventing sexual abuse of children