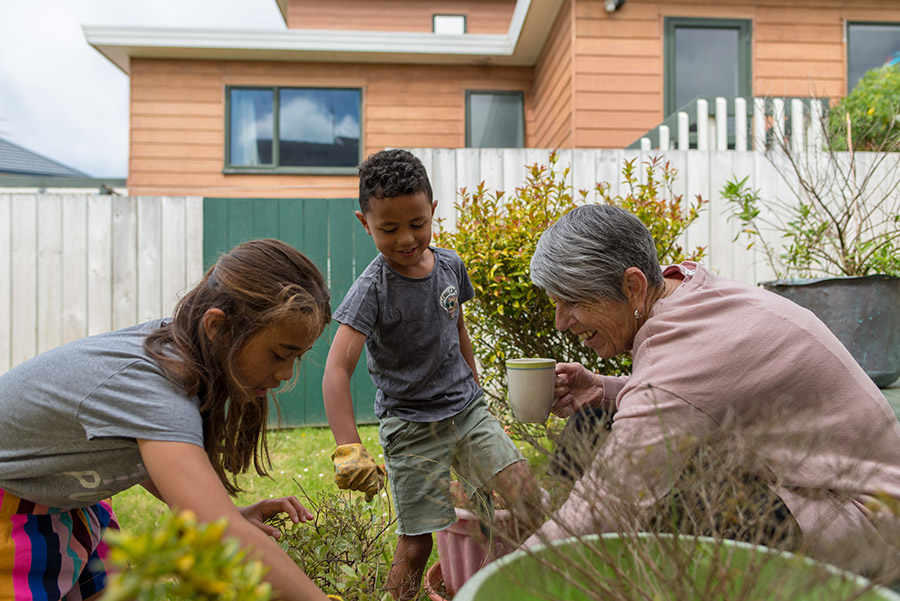 We were asked to talk about our Ethical Investment Policy at Parliament Select Committee.
Our investment assets are worth around $44 billion. We invest to ensure Kiwis pay less for accident cover, and to ensure we can meet the future cost of injuries that have already happened.
Today we were invited to explain the ethics behind our investment approach at the Parliamentary Education and Workforce Committee.
It's our duty to achieve the best possible mix of long-term return and risk on our investment funds. But it's also our responsibility to invest lawfully and ethically.
Below is our statement from this morning's committee meeting. You can also watch the Facebook livestream (the livestream starts at 9 minutes).
Questions and answers video transcript of the ACC's ethical policy briefing
Statement from ACC Board Chair, Dame Paula Rebstock
"Thank you for the invitation for ACC to come before the committee.
With me is ACC Deputy Chair and Board Investment Chair James Miller, and ACC Chief Executive Scott Pickering.
If it would be helpful Madam Chair, I would like to briefly outline the role of the ACC investment team and what its functions and duties are – including overseeing an Ethical Investment Policy.
Then we will be happy to take any questions.
ACC has investment assets worth around $44 billion.
We invest to ensure Kiwis pay less for accident cover.
ACC has a legal requirement to invest as a trustee, giving us a fiduciary responsibility to achieve the best possible mix of long-term return and risk on our investment funds.
And we have a responsibility to do so in an ethical and lawful way.
Role of investments and why we invest
The ACC Board Investment Committee – a sub-committee of the ACC Board – is responsible for ensuring the development of, and approval of, ACC's investment strategy, policies and guidelines.
ACC invests to ensure we can cover the future cost of injuries that have happened already.
The future cost of injuries is what we call our Outstanding Claims Liability, or OCL, and this stands at $50 billion.
As I have mentioned to the committee before, declining interest rates outside of ACC's control, can have a significant impact on the OCL as ACC would expect to earn less income on the dollars it has today.
This is where we differ from other sovereign investment funds that do not have a growing claims liability they must cover.
The ACC investment team has been extremely successful in earning investment income that has reduced the cost of levies Kiwis have had to pay for accident cover.
Every $100 that ACC invested 27 years ago, has effectively grown to be worth more than $1350 today.
About two-thirds of our investments are in New Zealand companies and institutions with the largest proportion in Government bonds.
Just to provide some context on the cost of claims and the importance of investment returns to offset that, a brain injury to a child at birth – known as neonatal encephalopathy – is estimated to have a lifetime cost for each child of between $36 and $56 million.
Between 2013 and 2018, ACC accepted an average of 16.6 of these claims per year.
Ethical investment
ACC takes our environmental, social and corporate governance – or ESG – responsibilities seriously.
Promoting health and safety and preventing injuries, for example, is a key part of what ACC does. It's at the heart of what the corporation was set up to do.
We aim to conduct our investment activities in an ethical manner that avoids prejudice to New Zealand's reputation as a responsible member of the world community.
We've signed the internationally-recognised Principles for Responsible Investment, which demonstrates our commitment to responsible investment.
We have an ethical investment policy we keep under active consideration and publish online.
For example, following a change in the law in April, ACC banned any investment in companies involved in the manufacture or selling of automatic or semi-automatic firearms.
An ethical investment policy is a requirement from the Minister of Finance in their annual letter of expectation to ACC.
We work closely with other Crown entities, such as NZ Superannuation Fund and the Government Superannuation Fund Authority, on all aspects of ethical investment.
We acknowledge there are diverse – and strongly held views – as to the content of ethical investment principles.
An investment one person may support, may cause concern for another.
As such, ACC's approach is to avoid directly investing in entities that are engaged in activities that would be regarded as unethical by most New Zealanders.
We take the laws of New Zealand to be a reflection of those principles that are widely held by the New Zealand public.
That is why we avoid investment in the following areas, which are (with one exception – tobacco) banned under New Zealand law:
Anti-Personnel Mines
Nuclear Explosive Devices
Cluster Munitions
Whale Meat Processing
Cannabis
North Korean Munitions
Mercenary Activities
Automatic or Semi-Automatic Firearms
Tobacco
We recognise that while tobacco is legal in New Zealand, it is greatly discouraged through New Zealand public policy.
The ACC Board believes that directly investing in tobacco companies is inconsistent with ACC's role in the health sector.
We recognise a significant number of Kiwis believe that various activities such as: gambling, fast food, sugary soft drinks, factory farming, use of plastic, and coal mining are unethical.
However, taking into account our legislated fiduciary responsibilities, ACC would be unlikely to impose a blanket exclusion on investing in these activities unless New Zealand's Parliament passed laws to ban them.
If the New Zealand parliament did ban a product, then we would take that as evidence the majority view of the New Zealand public would be that production of that product was unethical.
Climate change
ACC's ethical investment policy does not exclude investment in carbon-intensive businesses.
If Parliament changed the law banning use of fossil fuels, ACC would stop investing in the production of fossil fuels.
Fossil fuel producers would be added to our exclusion list.
The fact we don't exclude fossil fuel companies isn't to say the investment team doesn't think about climate change.
Everyday our investment portfolio managers take account of risks such as climate change when making investment decisions.
It aligns with our objective of maintaining the best possible balance between return and risk.
We expect our investment managers to take account of the challenges, risks, and opportunities that climate change – and the shift away from carbon fuels – may have on each individual investment and the reputation of ACC.
Climate change, and reducing carbon emissions, is forefront in the minds of ACC and the business community both in New Zealand and overseas.
ACC recognises this as a serious risk to the investment portfolio.
However, we don't publish our concerns to minimise market front running.
We support the transition to a lower-carbon economy and supports companies heading in that direction.
ACC's investments
ACC investments in companies involved in the production or distribution of fossil fuels make up around 2.5%, or $1.04 billion of our total investments of around $44 billion.
The majority of this value represents holdings of shares or bonds in companies that are primarily involved in the production of fossil fuels.
We included companies like Genesis Energy and Rio Tinto whose main activities do not involve the production of fossil fuels, but where we were aware the company had a small involvement in the production of fossil fuels.
We also included companies that operate gas pipelines or gas distribution networks, contractors that derived a significant proportion of their revenues from the fossil fuel sector, and bonds issued by the governments of countries that derived a large share of their export revenues from fossil fuels.
Our total does not include companies on the basis of their use of fossil fuels.
At the same time, ACC holds significant investments in companies that are involved in producing renewable energy.
ACC has $778 million in renewable energy assets.
This includes: Meridian Energy, Trustpower, and Contact Energy.
And we are investors in Infratil, Tilt Renewables, Infigen Energy, and Huaneng Renewables.
We are also an investor in Vestas, a manufacturer of wind turbines.
In our private equity portfolio, we have invested in Solar City, which installs solar panels on New Zealanders' roofs.
Many companies that ACC invests in are making investments to improve their energy efficiency and to reduce their carbon footprint.
Because we are keen to invest in companies with sustainable business models, ACC is supportive of these carbon-reducing investments, even if the immediate returns do not always show a high return on capital invested.
Although they still operate in an intrinsically carbon-intensive sector, we note many of the companies that we have identified as fossil fuel investments have nonetheless taken significant steps to reduce their carbon footprint.
For example, New Zealand Refining has invested $365 million to improve energy efficiency and to reduce its carbon emissions by around 120,000 tonnes per year.
Thank you, Madam Chair.
More information about our investments
You can read our Ethical Investments Policy.
You can also read about our investments, why we invest and how we measure our performance.