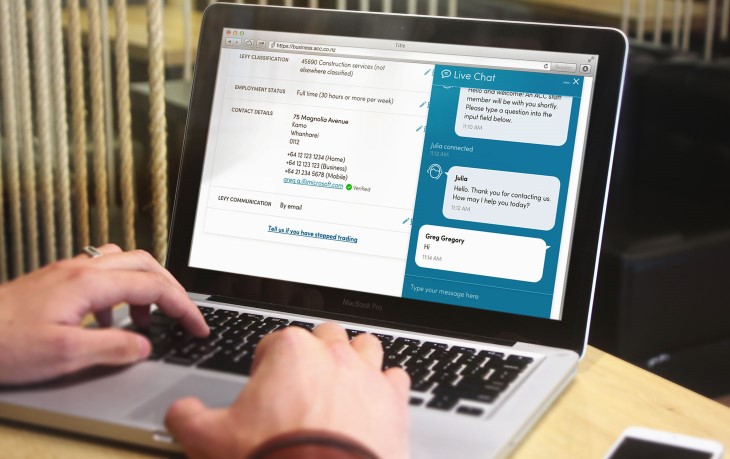 Latest, Technology, Business
Live chat now available in MyACC for Business
2 minute read
Business customers now have more choice when contacting us about invoicing and levies.
Customers can chat directly with one of our people at the business contact centre when they're logged in to the MyACC for Business self-service platform.
It's quick and easy to ask a question if you're not sure about something or need help.
You can:
find out when to expect your invoice
ask questions about your claim reports
find out about what cover is right for you and your business
arrange a refund
find out about your payments.
Talking to one of our people through live chat is quicker than sending an email as you'll get a response right away.
The contact centre team can also help you get to know your MyACC for Business account.
After the chat, we'll send you a transcript of your conversation in case you need to refer to it later.
What our customers are saying
One customer said, "Everything was at my fingertips and I arranged a refund through the online chat system which I hadn't used before. It was very quick, and I really appreciated the email with the transcript for my records."
Another approved that they were talking to an actual person in our contact centre, rather than a bot.
"Very user friendly and simple. Live chat was very helpful... you are not chatting with a program. There is a person on the other side who were helping me with all the questions and troubleshooting."
If you're a MyACC for Business user, try it after you've logged in.