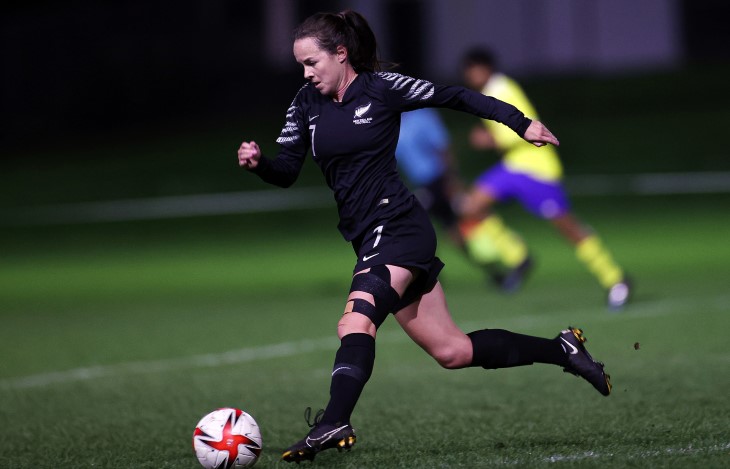 After suffering an awful ACL injury, Liv Chance is once again match-ready and back in action on the world's largest stage.
Liv Chance is lying in her hospital bed, hours after undergoing reconstructive knee surgery on an anterior cruciate ligament (ACL) tear, and she tells her boyfriend how she is going to get back.
First up she was going to learn to walk again, and her longer-term targets were to be selected in the Football Ferns squad for the 2019 FIFA World Cup in France and to start every game.
Liv, who had been in and out of the Ferns squad since making her debut in 2011, admits those goals felt like make-believe.
"After my surgery thinking about playing again felt like an impossible dream," says the 27-year-old. "It was important to take it a day at a time and set small achievable goals. It was getting off one crutch, and then no crutches, and then walking and then building up to running again."
The midfielder ruptured her ACL playing for Everton in June 2018, the World Cup was 12 months away. But Liv set about achieving them. For nine months she was fully committed to her rehabilitation.
Football Ferns coach Tom Sermanni was impressed by Liv's thoroughness, focus and discipline. "She put everything necessary in place to make a full recovery in as short a time as possible, without cutting corners," he says.
Liv went onto achieve both of her goals at the FIFA Women's World Cup in France and was one of New Zealand's best. Sermanni described her as a natural leader.
"One quality that stood out in France was her confidence to back herself and keep looking to get on the ball, even when under pressure," he says. "She also showed a great willingness to make forward runs and support our strikers. Liv has shown great character and is a real asset to our team."
Now two years on Liv is looking to back up her impressive showings in France at the Tokyo Olympics as the Ferns take on the might of Australia, USA and Sweden.
"It's going to be a huge challenge. We are not favourites, but we know that football is a funny game and anything is possible," she says.


'The best moment in my football career'
In 2019 Liv remembers standing in the tunnel of the Le Havre stadium in France as the Ferns prepared to take on the European champions Netherlands in their opening game. The noise was deafening.
Adrenalin and nerves were coursing through her body as she took the hand of a young French girl who is her player escort ahead of her World Cup debut.
"It was a surreal and incredible feeling, and without doubt my best moment in football, it's that moment that all footballers long for."
"
To be on the world stage representing your friends and family, and your country. There is nothing better
"
- Liv Chance
Liv almost capped a dream debut when her shot in the 12th minute hit the crossbar and came out. She is known for those sorts of moments. Liv scored a stunning goal for the Brisbane Roar in the semi-finals of the W-League and wants to show her quality on the world stage.
"My goal is to be a complete, confident player," she says. "Tom has backed me and given me the confidence that I needed a little bit. I needed a push and he said: 'Do what you like to do and be the player that you want to be'."
Sermanni says Liv brings some unique qualities to the team. "She has great vision and ability to produce passes that open defences and create chances. She also has a knack of scoring special goals."
After experiencing that high in France, she wants to do it again and in Tokyo win on the world stage.


Down and out
Liv vividly recalls the moment when she ruptured her ACL in 2018 while playing for Everton away to Reading in the Women's Super League in England.
One of the Reading defenders kicked a long ball down field and she chased it. The player she was marking had a bad first touch and Liv was ahead of her and she hit her from behind.
"I wasn't concerned but two days later we thought we'd get a scan just to be sure. It showed a partial tear of my ACL which was enough for surgery."
Liv had set her goals but was frustrated when she didn't have the resources and support at the Everton Women's Football Club to achieve them. This is a common problem – women's teams are often under-resourced and that support can be the difference between a successful return to sport or a re-rupture of the ACL.
The rehab specialist for the Everton Men's team, Matt Taberner, noticed how poor Liv's development was at that stage of her rehab and he took over. It was a game changer.
"I spent nearly every day with him for eight months leading into the World Cup and that support changed my mentality," she says.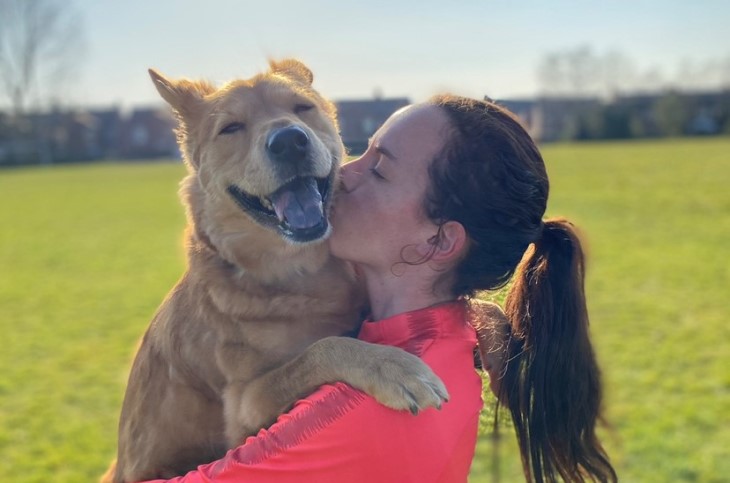 The minimum time for an ACL reconstruction rehabilitation is nine months. Liv was able to achieve hers in nine months in a professional environment. For younger athletes it is recommended to delay a full return to sport until at least 12 months post-surgery.
Liv says coming back from a serious injury has its ups and downs and one day she saw red. "I was supposed to start running on the field, and I had been building up to for months but it was snowing outside and so all the fields were closed. I was so pissed off…but I got over it," she laughs.


ACL injuries in female footballers
Liv isn't alone when it comes to suffering an ACL injury. ACC statistics showed between 2008 and 2017 there was an increase of 120 percent in the number of girls aged 15 to 19 that had ACL reconstruction surgery.
ACL injuries have become more prevalent in 10 to 19-year-old females, where previously this injury was seen as a professional sports injury.
Ferns coach Sermanni, who has coached at the highest level of football for more than 40 years, says females are more prone to ACL injuries.
"The mechanics of the female body seem to make them more susceptible to ACL injuries than their male counterparts," he says. "Certain exercises and movements have been shown to help reduce the numbers."
When asked what she does differently after her ACL injury, Liv replied: "Everything. I thought I was invincible when I was young, I thought 'I'll be fine'. Now I take better care of my body."
"
Every time I train and play I do pre-activations and warm-up properly with a dynamic warm-up like the FIFA 11+. It's a habit now
"
- Liv Chance
Liv says the support that ACC and High Performance Sport NZ (HPSNZ) offers players in their recoveries from injury is massive.
"To know that they are taking care of you during a really hard time is so important," she says. "It can be a lonely journey as a player when you are injured, so it is great to keep connected."
ACC supports NZ Football to integrate player welfare and injury prevention into everything they do to ensure players optimise their health and performance. FIFA 11+ is essential for preventing serious injuries and re-injuries.


Don't take your body for granted
Liv encourages all young women footballers to get into the habit of warming up properly and doing activations with bands and stretching.
"Football is a game where there are lots of changes in direction and jumping so you need to be ready for that," she says. "If you feel like you're not stable on your landing then it is about repetition and building up that strength. We all have weaknesses in our bodies, so it's just a matter of identifying them and strengthening those areas."
She says for anyone who has suffered an ACL or another serious injury it is important to stay patient and hang in there during the rehabilitation.
"It is a rollercoaster journey coming back from a serious injury. You will have good days and bad days. It's important to reach out to people who have done their ACL and been in that position because they'll be able to help you."
But above all, Liv says, prevention is the best approach. "Don't take your body for granted," she says. "The cost of a major injury is huge and you want to do everything you can to prevent injury so it doesn't impact on your football and your life."
On Wednesday (21 July) morning, Liv will be back, waiting in the tunnel, ready to represent NZ on the world stage.