Wearing the right gear for riding could be the difference between serious injury or the inconvenience of minor injuries.
In a motorcycle crash, wearing the right gear can mean the difference between a broken toe and losing a leg.
Motorcyclist René Ngatai found himself in this scenario. He credits wearing the right gear for saving his leg from likely amputation after his accident.
Dress for the slide, not the ride
After a long dry spell, a recent shower had left the Wellington motorway slick. Ngatai's tyres slid - they were the wrong choice for his bike - pulling him and his bike down onto the road. His leg became trapped underneath 200kg of motorbike.
This all too common pitfall for motorcyclists usually results in life-changing injuries. But wearing full protective clothing – including proper motorcycle boots – meant his lower body injuries were nothing more than a broken toe.
But it could have been a different story.
"
There are 120,000 active motorcyclists on New Zealand's roads – that's 3% of all road users. Yet motorcyclists account for 16% of road deaths and 10% of crashes.
"
- Ministry of Transport Fact Sheet 2017
Ngatai didn't have much road-riding experience before he got his licence. Like many others, he'd done some riding in his youth and, more recently, enjoyed being on two wheels while beating the traffic on his commute. Luckily, he'd made some good gear choices.
"I spent more on the riding gear and less on the bike," he recalls. "And I'm so glad I did. I slid for maybe 30 metres, from about 80 km/hr. The legs of my pants were shredded. I had a bit of bruising but they didn't wear through and I didn't break my leg or injure my knee. Just my foot."
The textile pants Ngatai wore were thick, with a good lining. They sacrificed themselves, leaving both his legs intact. His worst injury was to his shoulder and upper arm, caused by the hefty impact as he hit the ground. But the leather shrugged off any abrasions, and the armour inserts protected his joints and spine.
"I was on a bed, with my street clothes in a bag next to me, when the nurse said, 'You must have been wearing the right gear then?'"
The aftermath of Ngatai's crash involved reconstructive surgery, physio, pain, and frustration. It would take two years and two operations before his torn shoulder ligament and bicep would come right again.
He remains grateful for the support ACC have given him, but credits himself with choosing the right gear that saved his skin.
"I must have spent over $2,000 on that gear, not including the helmet, and it was worth every cent."
Do you wear all the gear all the time?
Gear can reduce the severity of your injury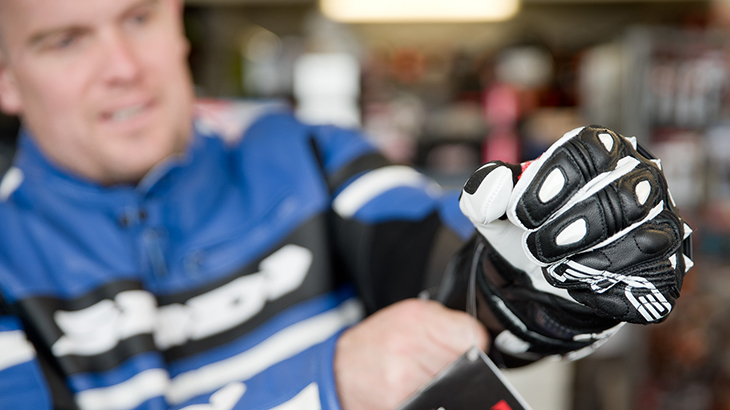 Ngatai's story is a good example of how wearing the right gear can reduce the severity of injuries. In fact, a study out of Australia says that wearing the right gear can reduce your injury and recovery rates by 30%.
Motorcycle Protective Clothing: Protection from injury or just the weather?
Effective gear will prevent or reduce the severity of abrasions, friction burns, cuts and lacerations. It also reduces the chance of skin and muscle being stripped from your body. Gloves, trousers, jackets and riding boots can mean the difference between serious injury or the inconvenience of minor injuries.
Your extremities bear the brunt of the injuries in a motorcycle crash. The first thing you do to protect yourself when you fall is put your hands out.
In 2018, the areas of the body that were most injured in a motorcycle crash were:
the knee with 422 claims
the shoulder (including clavicle/blade) with 488 claims
the upper and lower arm with 340 claims
the hand/wrist with 284 claims
the lower leg with 295 claims.
In 2018, there were
4,013
new claims made for motorcycle injuries.
There were
3,660
on-going claims for motorcyclists.
These 7,673 active claims cost
$102m
in 2018.
The right gear for your situation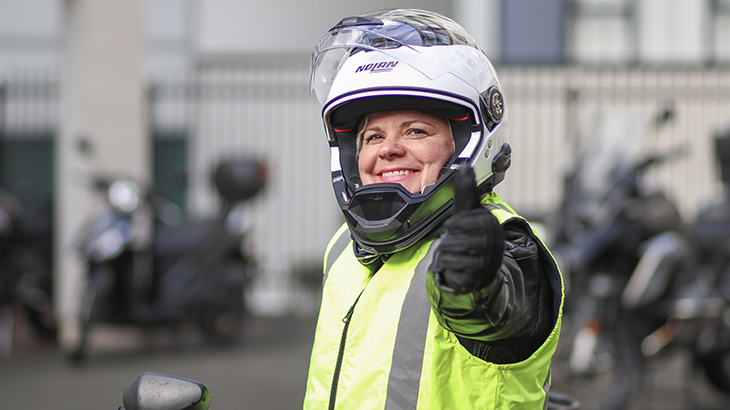 "A garment is only protective if you're wearing it," says Chris Hurren, gear expert from Deakin University and MotoCAP.
"Make sure it feels right on and off the bike before you lay down your money. It's better to compromise a little on protection and get something you really feel comfortable in than to buy a garment you only wear some of the time because it's not quite right."
The three risks
Hurren says there are three main risks to the body that gear can help protect from in a motorcycle crash. The right gear helps protect against impact, abrasion, and skin shear.
Impact protectors in clothing cover the protruding, hard-to-fix parts of your body, such as your head and joints, and absorb the crash impact, he says.
Abrasion occurs when you slide down the road. A chip seal road will rip through street clothes in a matter of seconds, instantly exposing your skin.
"Nobody wants to have road rash cleaned by a scrubbing brush in the hospital after a crash. Well-designed motorcycle gear is the best way to reduce or prevent abrasion injury," he says.
Skin shear sounds as bad as it is – it occurs when your gear grips to your skin during a crash and shears your flesh apart under the skin. It's both painful and often occurs without breaking the skin or damaging the clothing. Hurren says it's easy to prevent with a slippery liner fabric on the inside of your gear.
Hurren advises that wearing any MotoCAP starred product is generally better than wearing clothing not designed for motorcycle use. The number of stars provides a comparison of how well specific garments resist the destructive forces in a crash.
"
I must have spent over $2,000 on that gear, not including the helmet, and it was worth every cent.
"
- René Ngatai
Riding around town
If you're riding around town, ie at less than 60km/h, your protection requirements are lower than if you ride at speed. Hurren says to look for clothing that has:
an abrasion rating of 2/10 or higher - lower speed crashes have lower abrasion damage
at least an 8/10 rating for burst failure - lower speed crashes are more likely to result in burst failure
an impact rating of 6/10 or higher - impact damage is as important at low speed as it is at high.
"There's a lot of urban gear now available such as protective hoodies, denims and chino pants, waxed textile jackets, and riding shirts. These can give you more protection than normal clothing and don't make you look out of place when you get to your destination," Hurren says.
He adds you should also have a pair of short gloves with knuckle protection and a shoe with ankle protection. But, whatever you do, don't ride in sneakers or slip-ons, as these offer no foot protection in a crash.
Riding on the motorway
If you ride on the motorway, your protection requirements are higher. Look for gear that has:
a rating of 4/10 or higher for abrasion
a rating of 8/10 or higher for burst protection – this type of riding can result in low and high speed crashes, so it's important to protect against this
a rating of at least 6/10 for impact protection.
"A good leather or protective textile jacked combined with one of the higher performing denim jeans or protective textile pants can be the best way to go. Find a longer glove with wrist protection and a good riding shoe or boot with ankle protection."
Riding on the open road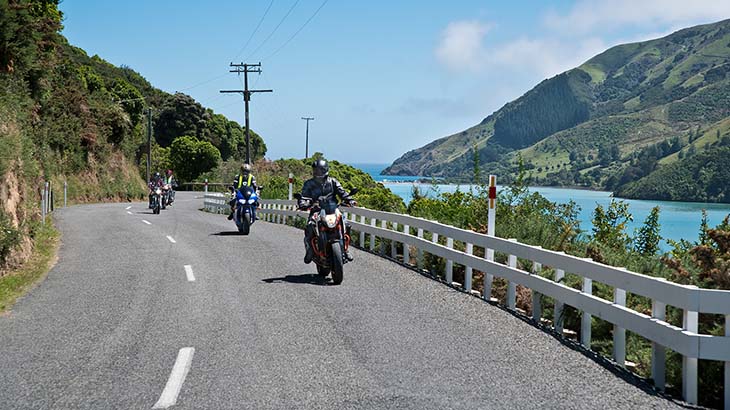 On the open road, at higher speeds, damage that could occur increases and there's a higher possibility of a high impact crash. Hurren suggests to look for gear that has:
an abrasion rating of 5/10 or higher
a burst protection rating of 8/10 or higher
impact protection of at least a 6/10 rating.
"A leather jacket combined with a high performing protective denim or leather pant is the best way to go. Over wrist length gloves with good impact protection is a must along with rider specific footwear."
Hurren concludes that you can give yourself the best chance of avoiding injury by wearing the right gear. A crash can happen on any road, at any time, so always dress for the journey.
A visit to MotoCAP will help you buy the best gear, or ask your local dealer.
Choose the right gear for your ride on the MotoCAP website
It's Motorcycle Awareness Month
Motorcycle Awareness Month is a Motorcycle Safety Advisory Council (MSAC) and ACC initiative held during September to raise awareness of motorcycle safety.
September is when most riders get their bikes out of the garage after storing them during winter.
Find out more about how you can stay aware, and events that are happening throughout the country.