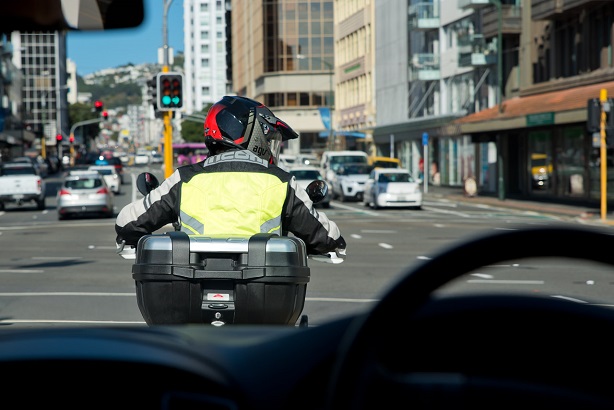 Motorcycles, Media release
Motorists urged to look twice
E whakahaua ana ngā kaihautū waka ki te āta titiro anō
1 minute read
Six motorcyclists lost their lives in just a fortnight, four of them died over the weekend alone.
We're urging motorists to look twice and be extra vigilant after six motorcyclists died on New Zealand roads in just a fortnight.
Warmer weather encourages more riders to hit the roads after their winter hibernation and with that comes a spike in on-road accidents.
The latest fatalities are a wake-up call for motorists and motorcyclists, who may need to sharpen their road skills and check their gear is up to scratch.
"
This can be a vulnerable time of the year for our motorcyclists. Many won't have been riding much over the winter months, causing rust to set in – both in terms of their skills and their equipment.
"
- Dave Kielty, ACC injury prevention leader and motorcycle enthusiast.
The cost to New Zealand of motorcycle accidents topped $100 million for the first time in 2018, our claims data shows. In recent years, our motorcycle accident claims have jumped by an average 24% from September to October, the beginning of a seasonal surge that continues into summer.
In the last five years we've helped
36,265
motorcyclists receive treatment and support.
Since 2014
20,000
riders have completed Ride Forever courses.
Riders are
27% less
likely to crash after completing a Ride Forever course.
In 2018, 48 motorcyclists and four pillion passengers lost their lives and 7,673 motorcyclists received treatment and support from us. Motorcyclists made up 14% of all road deaths in 2018 while accounting for just 3% of total road users.
Motorists should look twice at intersections and when changing lanes and check blind spots before moving.
Riders can improve their skills through courses offered by Ride Forever. Ensuring riding gear is up to scratch can also prevent serious injury.