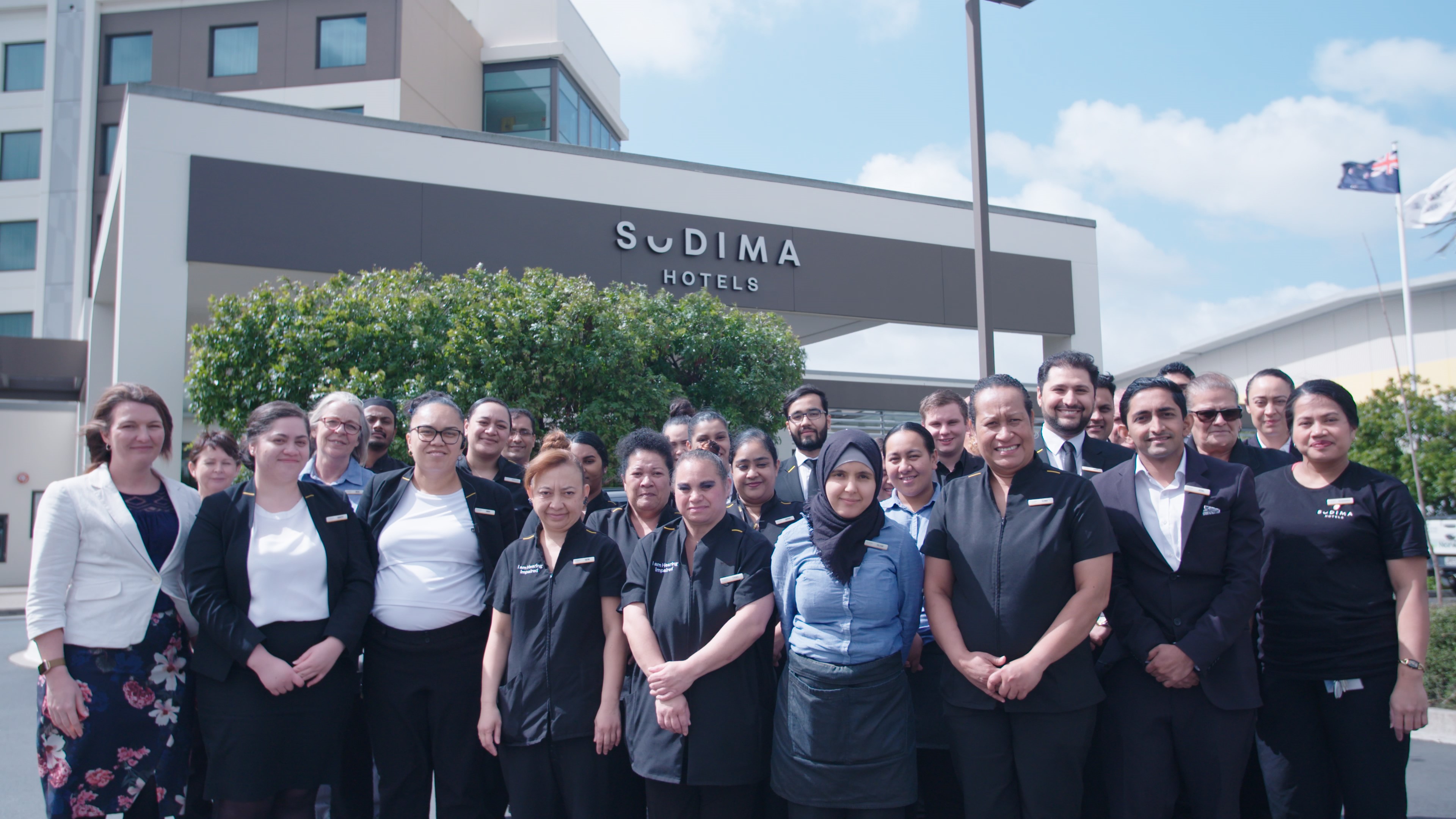 Business
New Zealand's most supportive employers
Ngā kaituku mahi tino atawhai o Aotearoa
3 minute read
This year's Attitude ACC Employer Award finalists are another group of inclusive, supportive employers.
One in four Kiwis live with a disability, yet only 22% of these people are employed (compared to 70% of those who don't live with a disability).
Despite having talents and skills, people with a disability can face challenges in finding paid employment and are underrepresented in the workforce.
Three employers leading the way in creating inclusive and accessible workplaces are this year's finalists for the Attitude ACC Employer Award.
Sudima Hotels
Sudima consults with staff and experts to design, implement, and test, to ensure that their buildings and employment practices live up to their high accessibility expectations.
"
Our ethos is that accessible hospitality and employment is a basic human right and we have embedded this into our workplace culture… Our objective is to enable all staff to reach their potential.
"
- Vedika Jhunjhnuwala, Executive Director - Projects, Sudima Hotels.
Sudima has:
recruited employees with access needs via Workbridge and facilitated training of all staff on disability awareness and unconscious bias

achieved the Accessibility Tick for an accessible environment

brought in braille on room numbers, nibs on

handrails

, slip guards on stairwells, dog bowls for guide dogs, shared accessible entranceways

employed 24 people who identify with access needs. They do everything from housekeeping to Senior Management

purchased special equipment for staff

provided flexible hours

enabled staff to learn sign language through Deaf Aotearoa with interpreters attending staff meetings.
The Cookie Project
The Cookie Project was New Zealand's first social enterprise to be fully self-funding and employ only Kiwis with disabilities.
Created by Eric Chuah and Graham Haddon, the goal for The Cookie Project is to give those with disabilities the opportunity to enter the workforce in a safe, supporting environment. Their inclusive recruitment policy means that they never ask for resumes or conduct interviews, and they ensure all staff are paid well and treated equally.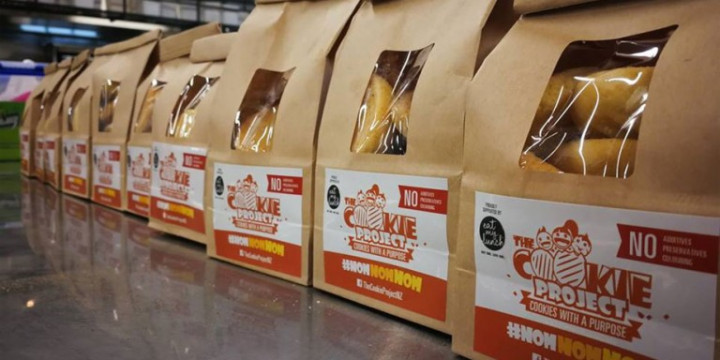 Eric and Graham strive to make sure that work is fun and flexible for their staff members by offering flexible work hours and breaks, music and snacks. Not only is it a fun space to work in, Graham and Eric are focused on making sure that they are looking after the needs of their staff, making sure the workplace is safe and accessible for those who need it to be. For example, blind bakers are paired with others to support them and the benches are lowered so those in wheelchairs can access them.
The Cookie Project ethos is to use the best ingredients from the best suppliers and work with brands that make New Zealand more inclusive for all Kiwis, such as Eat My Lunch and Pic's Peanut Butter.
There are
1 in 4
Kiwis living with a disability.
Only
22%
of Kiwis with a disability are employed.
There are
70%
of non-disabled people in employment.
Axiam
Plastics
Wanganui based Axiam Plastics Limited is an engineering company that is going above and beyond to make things accessible for all staff. Manager Frank Oskam has been proactive in employing those with accessibility needs, believing that all staff should feel welcomed and supported. Axiam is committed to being inclusive in its approach to recruiting, retention and training of staff.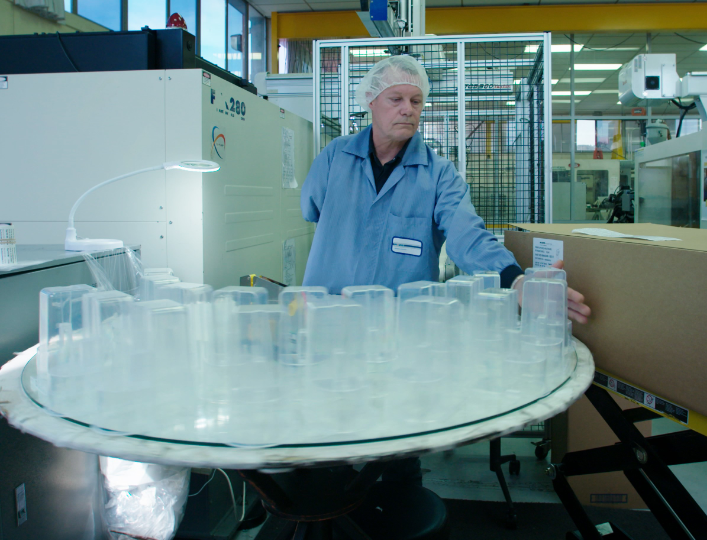 Currently they employee a range of staff with access needs that include Deaf, blind, living with anxiety and limb amputation.
Axiam has sought to understand employees' needs and adapt systems to make things work for those who require it. In many cases, this has enabled those with disabilities to complete tasks faster than their non-disabled peers.
Watch the awards!
The Attitude Award winners will be announced at a gala dinner in Auckland on 22 November. You can watch the Attitude Awards on TVNZ 1 on Sunday 1 December.