Our clients, Sport
Paralympian Corey Peters: "Sit skiing gives me a sense of freedom"
Ko Corey Peters, he kaitākaro taumāhekeheke hauā: "Mā te rēti hukapapa mā te tūru, kua makere noa aku here "
3 minute read
Corey Peters' life changed forever after a motocross accident. Sport continues to give him a sense of freedom.
In a split second, Corey Peters' life changed forever. A keen rugby player and motocross enthusiast, Corey overshot a jump on his bike and compressed his L1 vertebrae, damaging his spinal cord.
He spent four months in the Burwood Spinal Unit in Christchurch relearning the necessities of life.
It was challenging, and Corey says he wouldn't wish it on his worst enemy.
There were a lot of dark times during his rehab. He says learning he was going to be in a wheelchair for the rest of his life was difficult.
ACC supports over
6,000
serious injury clients, who have a lifelong disability as a result of their injuries.
A new freedom found in sit skiing
Two years after his accident, Corey attended a sports expo in New Plymouth where he was introduced to Para alpine skiing, in particular, sit skiing. At that point he didn't know it existed.
He was told it was the best freedom he would have in a wheelchair.
"So I went out and bought one without even trying it," he says.
"Sit skiing gives me a sense of freedom. I can leave the wheelchair at the bottom of the mountain. There's no limitations of where I can and can't go on a mountain."
Since then Corey has attended both Sochi 2014 and PyeongChang 2018 Paralympic Winter Games, winning a silver and bronze medal. He also has a handful of medals from various world competitions.
"The positive impact that sport had on me – you've got to change that mindset and turn that negative into a positive.
"Getting involved in Para sport is a great way to bring about that positive impact or influence on your life and live a more healthy lifestyle. It doesn't matter what sport it is, as long as I'm active and outdoors, I'm happy."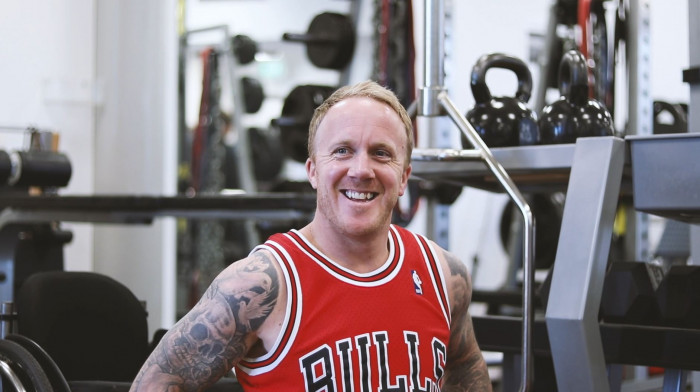 Find out more about Para sport
This video and article is the first in a series of three highlighting how everyday New Zealanders embraced Para sport after a serious injury.
Para sport gives a sense of community. If you're interested in getting involved in Para sport at any level, you can register your interest with Paralympics New Zealand.