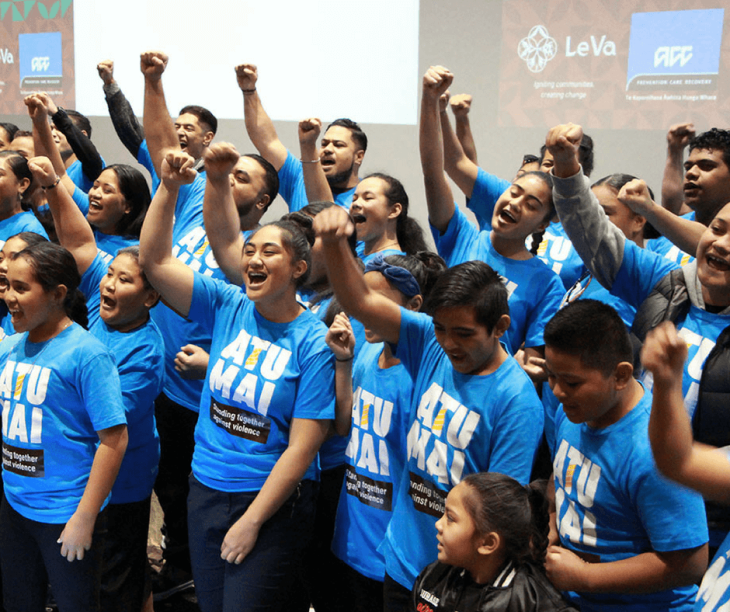 Addressing the root causes of family and sexual violence in Pasifika communities is the aim of the Atu-Mai violence prevention programme, run by Le Va in collaboration with ACC.
Earlier this year, we strengthened our partnership with Le Va, having worked together to equip Pasifika young people and their families with the knowledge and skills to live violence-free since 2018.
Based in south Auckland, Le Va's purpose is to support Pasifika families and communities to unleash their full potential and have the best possible health and wellbeing outcomes.
Our Injury Prevention Partnered Delivery Manager, Kwain Auelua, says he feels fortunate to have Le Va as a partner organisation. He's proud of what the partnership has achieved in serving the Pasifika community through a family and sexual violence prevention system approach.
"Our relationship is the true definition of a relational partnership, we've moved from transactional to transformational," he says.
"Through this partnership, we've learned a lot about how to engage better with our Pasifika community across a multi-faceted generation of need through talanoa (conversation, sharing of ideas)."
Tackling social issues together
The relationship between ACC and Le Va started about six years ago at the co-design phase of Atu-Mai, a violence prevention programme that aims to strengthen Pasifika communities by developing confident and resilient young people.
The outbreak of COVID-19 then posed a difficult challenge which the partnership worked to overcome.
"Pacific people love to congregate together to share and learn with each other," Kwain explains.
"During the COVID restrictions, we had to change our approach to meet the needs of our people through an online campaign, which was a success due to our partnership's ability to adapt to an online service overnight."
Le Va is now working on another project with ACC, based on developing child sexual abuse prevention tools.
Meeting the needs of the community
Kwain says our partnership with Le Va shows the benefits of long-term investment and continuous learning, while adapting to the needs of the community. A new two-year contract is in place with Le Va which will look to build on these learnings in the form of a regional primary prevention initiative in Tāmaki Makaurau (Auckland), anchored in ACC's Manini Tua strategy.
Manini Tua is our vision towards a safe and inclusive 2040, in which children and young people are safe and flourish in Aotearoa New Zealand. This mahi is part of our responsibilities as a member of Te Puna Aonui, which brings together government agencies to help eliminate family and sexual violence.
We're the lead agency for a number of actions under Te Aorerekura, Aotearoa's first National Strategy and Action Plan to Eliminate Family Violence and Sexual Violence.
"
We want to ensure all of our children are safe and supported to live free from abuse.
"
- Le Va Chief Executive Denise Kingi-'Ulu'ave
A safe, inclusive future for all
Te Aorerekura outlines what's needed to achieve safe, inclusive communities across the motu (country), and our partnership with Le Va will play a key role in bringing that to life.
"Le Va will employ our expertise to cultivate community mobilisation for Tāmaki Makaurau," says Dr Elizabeth Mati, General Manager of Le Va.
"Our experience and partnerships mean we're well placed to offer valuable perspectives and insights on priorities and primary prevention of family and sexual violence."
Kwain recently attended a hui with Le Va representatives and Liz Tanielu, Chief Advisor (Pacific) for Te Puna Aonui, in which they discussed the exciting future of Atu-Mai and the initiative's continued impact.
During the discussions, Le Va Chief Executive Denise Kingi-'Ulu'ave stressed the need to have a concerted focus on child sexual abuse.
"Sexual violence against children is a taboo subject in many of our Pasifika communities," she says.
"We want to ensure all of our children are safe and supported to live free from abuse, and we urge the incoming government to have the courage to address this issue head on."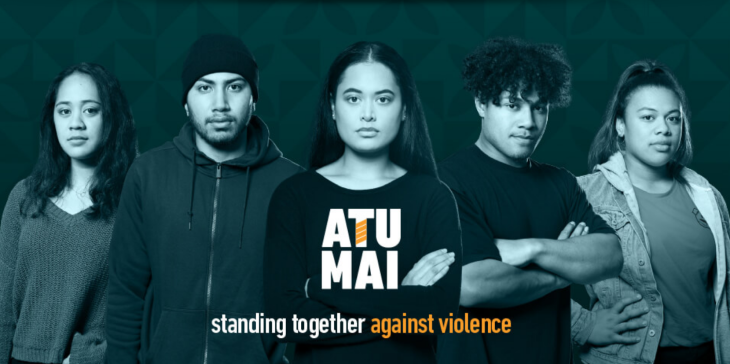 Building on solid foundations
Dr Mati, Le Va General Manager, expressed gratitude for the support of ACC.
"We're grateful to ACC for funding our Atu-Mai programme and for supporting our Pasifika communities to find their own solutions to stop violence," she says.
"We know we must invest in primary prevention to stop harm before it begins, and today we took a significant step towards building safer communities."
Kwain says there's a lot of mahi to be done but is pleased with the progress made so far.
"We appreciate the long road ahead of us, but we have a good foundation to start from."
More information
More information on Le Va and its work to support Pasifika families and communities is available on its website.