Sarah suffered sexual assault as a child. She's now broken her silence so that others will know help is always available.
Trigger warning – this article contains references to sexual violence and suicide.
If you're in danger or need immediate help, call 111.
If you or someone you know has been affected by sexual violence, contact Safe to talk – Kōrero mai ka ora or visit the website.
Phone 0800 044 334
Safe to talk – Kōrero mai ka ora website
If you've experienced sexual abuse or assault, you can use our online search tool to find organisations that have therapists who can support you.
Sarah stands on a stage under a spotlight. She looks out into the dim light to the audience of strangers. Silence. She starts to tell her secret, the secret she kept for 35 years.
Sarah has come through dark times since she chose to say, out loud, that she was raped when she was 14. She's felt suicidal, she's cocooned herself away from people, she's cried and cried and cried.
"You're in such a dark place, and you don't know which way you're going. You don't know the way out."
But she has also talked, privately and publicly, about what happened to her as a child. She's learnt to live with who she is. And now she is free.
"I'm glad I kept my secret for as long as I did because I needed to wait until I was ready. To some extent that was the easy part - keeping it a secret. And then I didn't have to deal with it, I didn't have to deal with other people's reactions."
Being in a good place
Somehow, she just knew when she was 'strong enough' to break her silence. "I was feeling in a good place in life, and feeling comfortable where I was with my work, my family, my friends."
But then Sarah had an obvious question: "Where do I go?" So, she turned to an obvious place: the internet.
"I Googled 'What to do when you're raped'," she says, half-laughing, half-crying at the absurdity of typing those confronting words in a search box. There she found support to begin to work through her past, including talking to Police.
"For me, at the time, I didn't even know what it was. I was too young, being 14 years old. I was not sexually active, so what the man did to me was something that I didn't know what it was, how bad it was at that time.
"And I grew up thinking: 'Well, that's what normally happens, that's life, that's how women are treated', and so I didn't know any better. And when I did know better, it was too late. I didn't want to relate back to it."
"
Instead of falling apart and crying, I started to notice how nice things were.
"
- Sarah Strong
Moving through difficult times
She's honest about how the process feels when you report rape, from that first police interview, through the months of investigation. It's not for everyone, she cautions.
"During the time of the investigation was probably the hardest. I hadn't appreciated how difficult that would be. I thought I could cope with that. But I couldn't. I couldn't cope."
Through that initial blur of telling people, she learnt she could see a counsellor, provided by ACC.
"I was never forced to talk about things that I didn't want to talk about and that surprised me. Because I thought going down the counselling route, that I would have to re-live everything, and I was terrified of [that], but she didn't do that with me.
"She focused on how I was feeling, and how I can manage situations. She gave me choices around different techniques to use."
Asking for – and accepting – help gave her back a sense of control.
"It's OK to ask for help and to get help. You can still say no if it's not right at that time. That really really helped me to get well, knowing that I had that choice... and support around me once I accepted the support and trusted the support.
"I just feel I've got a permanent safety net for me now, it's fantastic. I'm also free of a lot of the pain that I was going through."
From caterpillar to butterfly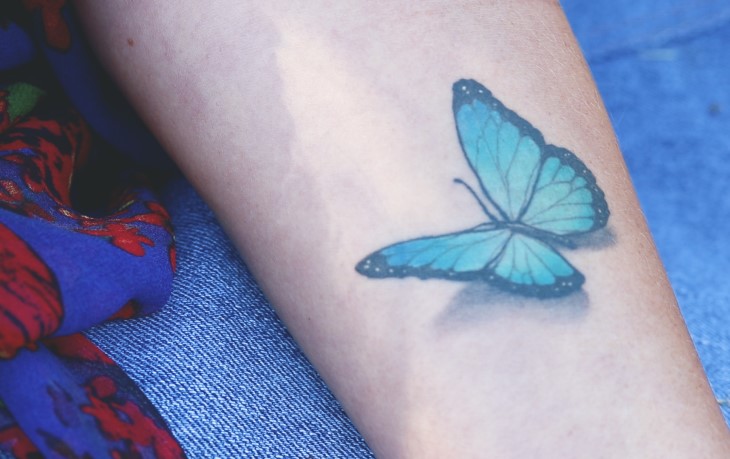 Sarah talks about the transformation she's gone through since she started telling people. First, she was like a caterpillar, all she could manage was to eat and sleep, just to survive.
When she realised she wasn't coping, she retreated into a cocoon, a space where she could look after her mental and physical health.
The cocoon was temporary, although at times it didn't feel like that. "I didn't know if I was going to transform. Maybe my life was going to finish in the cocoon because that happens to some butterflies. They actually don't come out. And sometimes they come out and a wing is broken."
The counselling helps, learning to look for joy and happiness to balance out the dark spaces she sometimes retreated to.
"I could feel the weight coming off. And I could feel free. And instead of falling apart and crying, I started to notice how nice things were. And rather than thinking of jumping off a cliff, I could think of just flying quite peacefully." Like the butterfly she had transformed into.
Getting out into nature, biking, walking, listening to audiobooks, painting – it all helps her smile now.
"
I'm so strong now. And my name is Sarah Strong. I'm very lucky. Yeah, very lucky.
"
- Sarah Strong
Don't sweep it under the rug
She shared her secret publicly, by appearing on stage at a TEDx talk in Auckland, because of a drive to help others.
Watch Sarah's TEDx talk on YouTube
"If we all are silent and if we all don't talk about how traumatic the experience is, we're never going to get change, because no-one will know. We're a hidden part of society and to some extent, I feel like some parts of society are happy for us to be hidden away.
"You know, 'sweep that under the rug, stay in your little box, that doesn't happen here. New Zealand's not like that. We're not like that.'"
But she's emphatic: "We are."
"There are some terrible things going on and because we're not talking about it, it's not being addressed. Before I leave this earth, gee, it would be great to know that other people who've gone through what I've gone through are going to have a better experience and have more support, and know about the support."
These days she stands not on a spot-lit stage, but on sunlit grass, looking at the bright blooms, the butterflies. Sarah's past is still her past, but she makes the most of what she has now.
"I'm so strong now. And my name is Sarah Strong. I'm very lucky. Yeah, I'm very lucky."