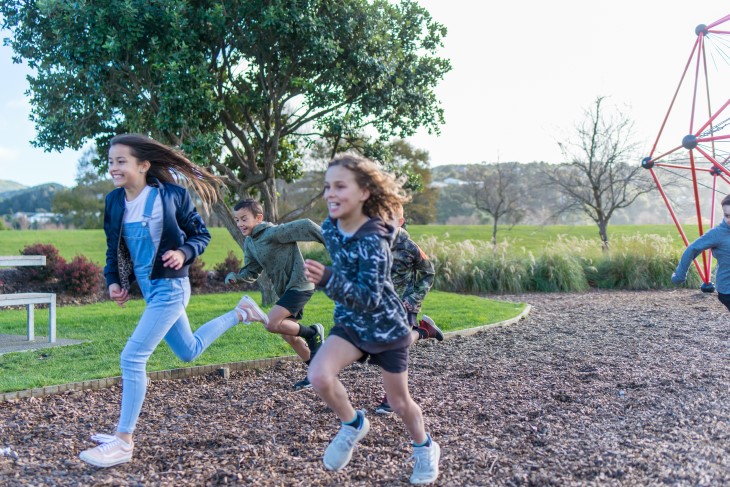 It's Play Week Aotearoa 2021, and we're sharing the importance and benefits of play for our tamariki.
We all remember the fun we had playing as a kid.
Hours outside in the warm summer glow, trips to a nearby beach or river, or a winter night spent enjoying board games with our whānau.
Play is fun, it offers freedom and chances to take risks that allow them to learn. Our tamariki learn to problem solve, get creative, make mistakes and create new friendships all through playing.
They get to build the attitudes, skills and life-long love of being active. Play Week Aotearoa 2021 is a celebration of play and its value to tamariki, whānau and communities across Aotearoa.
It's about encouraging play at home, in your neighbourhood and within your local environments, where lockdown restrictions allow.
To ensure our tamariki have the best possible start in life, we've partnered with SportNZ to encourage you to say yes to play.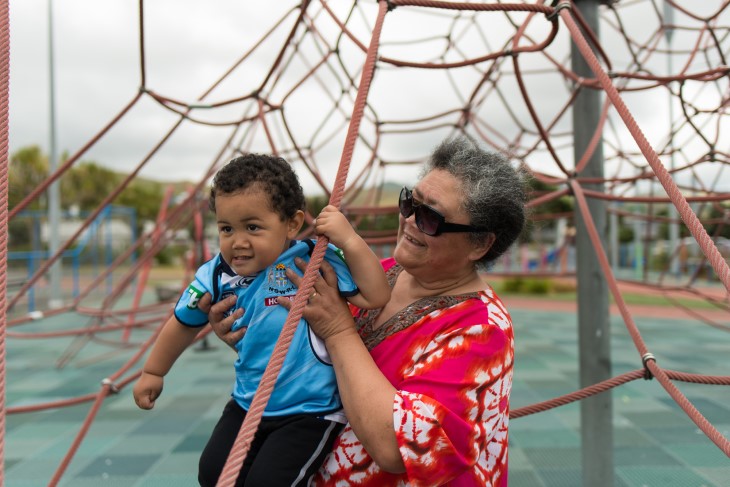 Why play?
It's been a tough time for many lately and COVID-19 has highlighted the importance of wellbeing for whānau and tamariki.
To help improve the physical activity levels of young people, Sport NZ Play System Lead Scott Mackenzie says it is a vital component of a child's physical, social, emotional and spiritual development.
"Play is the easiest way for tamariki to stay active. It offers fun and freedom and the opportunity for them to learn to solve problems, get creative, face new challenges, and create new friendships."
A 2020 study published in the Journal of Physical Activity and Health studied 37,000 kids aged from 6 to 17.
They found that children who have higher levels of physical activity have "consistently been shown to positively associate with a variety of academic performance factors, including cognitive functioning, academic behavior, and school grades."
"
Play is the easiest way for tamariki to stay active. It offers the opportunity for them to solve problems, face challenges and create new friendships.
"
- Scott Mackenzie, Play System Lead - SportNZ
"It is often taken for granted that play will always be a part of growing up in New Zealand, but we recognise attitudes to play have changed as we see changing cultural values, fears about children's safety and the increase in device-based activities," says Scott.
"We want to encourage whānau to be actively involved in making play happen at home, in their neighbourhoods and local environments."
With the effects of the COVID-19 pandemic being felt throughout New Zealand, Scott MacKenzie says play can also help improve resilience and physical and mental health for tamariki.
It doesn't have to be formal, structured, or expensive. Read the 2020 study below:
Effects of physical and sport activity on academic progression: 2020 study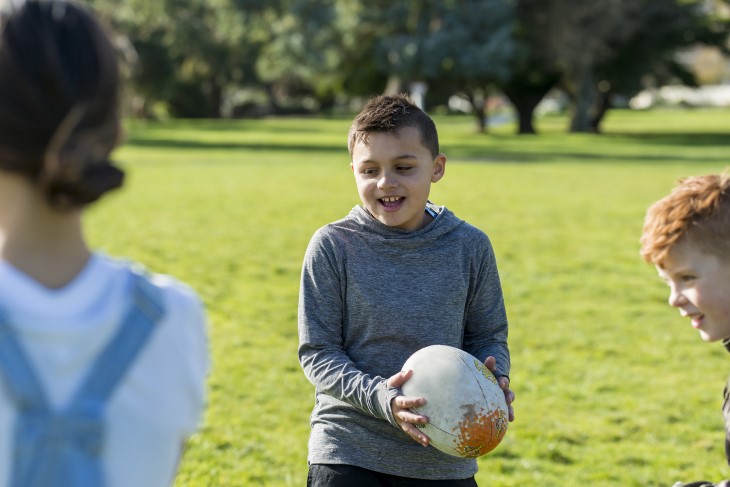 Leading by example
As a mother of two, Olympic Gold medallist, Dame Valerie Adams understands how important play is for her children. She hopes the Play Week initiative can help other families across Aotearoa say yes to play.
"It's super important to have play within our family. We have a 2 and a 4-year-old now, and for our young ones they actually want us to participate so we make a big effort to do that.
"It's also about making memories. I want my kids to grow up and say 'hey I remember when mum and dad used to play hide and seek with me'. It's our responsibility and our duty as parents to give them that opportunity."
Dame Valerie also believes that you don't have to spend money to make play time fun. "You can play tiggy or just put some shoes on and go for a walk together - that's all they want.
"It might take you an hour to walk around the block but that's an hour well spent with your kids."
"
It's about making memories. It's our responsibility and our duty as parents to give them that opportunity.
"
- Dame Valerie Adams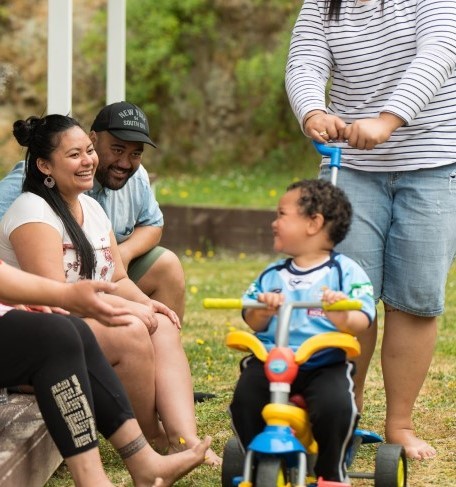 How do your tamariki like to play?
Dame Valerie also emphasises the importance of ensuring not only whanau are involved in play, but the community as well.
"Everything we've seen, from this pandemic we're living in, right through to staying healthy, eating healthy, staying fit, it does take a community.
"We need to help our younger kids get out of the house. How do we make it more fun for them to be able to say, actually I don't want to play video games, I want to go outside and play with my mates."
"We might have to push a little bit and encourage at the start, but we just need to keep encouraging and keep pushing until it becomes second nature."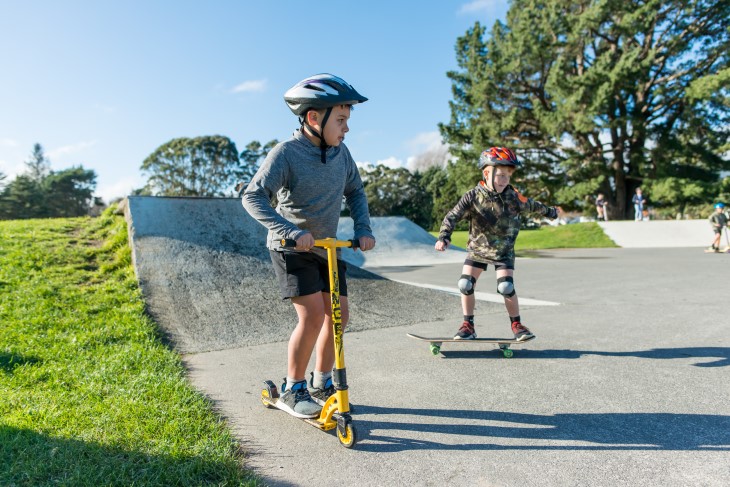 Learning the hard way
We know that playing is important for our tamariki to help them learn, but it's also a balance of keeping them safe while doing so.
We did a story earlier this year on how are tamariki are getting injured, and it uncovered some interesting data behind why they find harm.
One of the key takeaways is understanding how our tamariki interact with their environments as they grow. They can't identify hazards or dangers as easily, so when it comes to play parents have an important role.
Play is vital to our tamarikis' injury prevention education too. Using the places they play as a tool to teach them how they can prevent harm is a great way to allow them to play, while also teaching them key lessons about safety.
In 2020, we spent $253 million supporting claims made for those under 14. As this was the highest in the last five years, ensuring our tamariki are playing safely is more important than ever before.
Have a read of our key tips below
The surprising ways our tamariki are finding harm
How to push play
Getting your tamariki active may seem daunting, but it's easier than you may think. There are plenty of different ways kids play, and we've put a few together below to help you get started:
Use your community: if you live near a playground, park, reserve or beach, you have a great asset to help your young ones get out and play.
Let them join you: If you already head out for a walk every now and again, take the tamariki with you! Play is about stimulating the mind and body, so it doesn't have to be intense physical activity. If you get out in the garden, go for walks or are doing some chores around home, let them tag along and have some fun with you.
Invigorate the indoors: This pandemic has taught us how to have fun and play at home really well. Board games, puzzles, or even home-based game such as hide'n'seek or tag are great tools to play together. If it's raining or you're staying at home, play can certainly still happen.
Culturally speaking: Play can be cultural too, so consider what you can introduce your young ones to. Maybe you can learn a language, or create some songs, stories or

pūrakau.

Ask your tamariki how they want to play: Young imaginations run wild, and we want to help keep it that way! They will have some great ideas that you can do together as a whanau.
During Play Week Aotearoa 2021 whānau across Aotearoa are encouraged to do something for play no matter how big or small.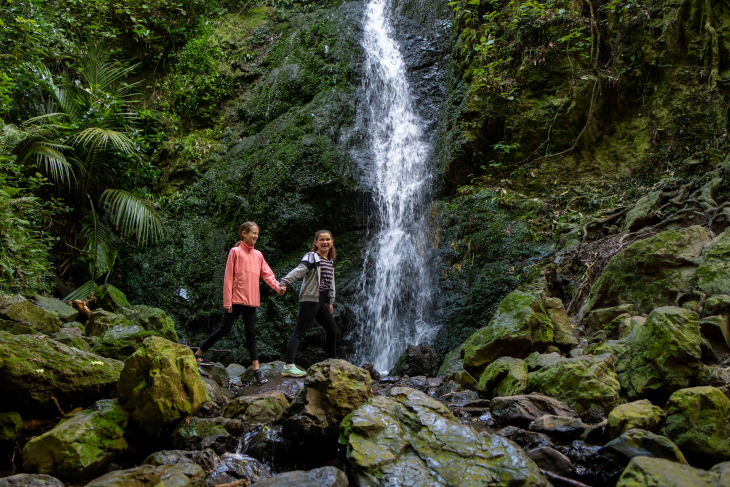 About Play Week:
Play Week Aotearoa is being promoted across New Zealand by government agencies (Sport NZ and a number of government agencies - Waka Kotahi NZ Transport Agency, Department of Conservation, Kāinga Ora – Homes and Communities, ACC, Ministry of Health), Regional Sports Trusts, councils, Kaupapa Māori NGOs and stakeholders, and other organisations who want to share the importance of play with the communities they work with and to encourage them to play.