Heading up the slopes this winter? Here are some tips to make sure you stay right side up on the mountain.
In 2009 Tim Young went on a skiing trip to Canada with some friends. He lost control coming up to a jump.
"
I knew something immediately was wrong. I couldn't feel anything.
"
Through his accident, Tim became a tetraplegic. But he didn't let that stop him – with goals, a growth mindset, and strong self-belief, he met those challenges head on.
We worked with Tim through his recovery to help him identify what skills would help him navigate the best way forward.
Last year, Tim was a finalist at the Attitude Awards. He was recognised for his efforts in educational technology, through designing the educational video game Rocket Island. He's also running for the Hamilton City Council this year.
Snow sports increasingly popular
We can't blame Tim, or anyone, for being eager to clamber up mountains in winter. Who wouldn't want to make the most of the views and freshly-powdered slopes?
Last year there were 18,000 active snow injury claims, at a cost of $30 million. It marked a new record in snow injuries.
2018 was a bumper year for New Zealand ski areas, with a 17% increase in lift pass sales over 2017.
The cost of active snow sports claims also increased 19% over the same period, while the volume of new injury claims grew 24% from 2017 to 2018.
Last year there were
$30m
in snow sport claims
There was a
17% lift
in lift sales in 2018 on 2017
Snow sport injuries are
2x more
likely to happen on Saturday
August is the busiest month of the season. It's also the most likely month to be injured, with almost 5,000 injuries in 2018.
With the nature of skiing there's no prizes for guessing the knee is most likely body part to be injured. There were 3,450 knee-related injury claims last year alone.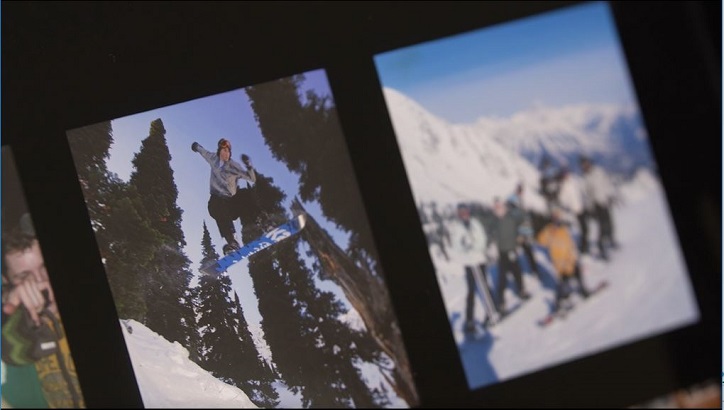 Poll: Have you been exercising to prepare for the season?
Tips for staying upright
We've sifted through our data to find how best to stay enjoying the slopes and out of the basecamp clinic.
Here are four ideas to maximise your season pass:
Get upskilled. Take a lesson from a professional. While being taught by friends is fun, you'll inherit their bad habits or get pushed beyond your limits before you're ready. Improving your technique allows you to progress to the next level, unlocking those adventurous black diamond runs.
Warm up. Pushing and twisting too much on an unprepared body can cause sprains, strains and lead to wiping out. Parking a bit further down the hill and walking your gear helps get the body ready.
Take breaks. Naturally you want to make the most of those precious daytime hours. But pushing on through exhaustion significantly increases your chances of being injured.
Wear safety gear. Always wear a helmet! Snowboarders' wrists are more at risk due to breaking their falls with their hands – wrist guards can save you a lot of tears. Check that your boots, skis and snowboard are fitted well and ready to handle your 'steep' ambitions.
If you take a big knock to your body or head, it's a good idea to stop riding and visit the mountain's medical clinic. It's better to be cleared to ride than to risk continuing with a concussion.
Good luck and enjoy the season!
More information