Simon Gotlieb is one of many to have had a brush with death on our roads. He credits Ride Forever, a motorcycle safety programme delivered by ACC, with saving his life.
Motorcyclist Simon Gotlieb says the skills he learned on a Ride Forever training course saved his life.
In September of 2017, Simon was riding home from work along Paekakariki Hill Road in Porirua.
He was seriously injured when a car pulled out of a driveway in front of him.
"I had been driving down this road for 10 years and I had never paid attention to this driveway," says Simon, who has been riding since he was 12.
He was traveling at around 80km per hour and had about three seconds to react before he went slamming into the vehicle.
"If I hadn't been doing that Ride Forever training, and if I hadn't learned how to do emergency braking, I'm 100 per cent certain I would have been dead," the 56-year-old says.
While his life was spared, Simon broke his ankle and leg, and damaged the nerves in his neck and shoulder, which caused some paralysis. He sustained bruising over most of his body.
"I was lucky to survive and extremely grateful to the medical team for their skilful work," he says.
"
ACC was there for me every step of my recovery. I had first-class treatment from start to finish.
"
- Motorbike rider Simon Gotlieb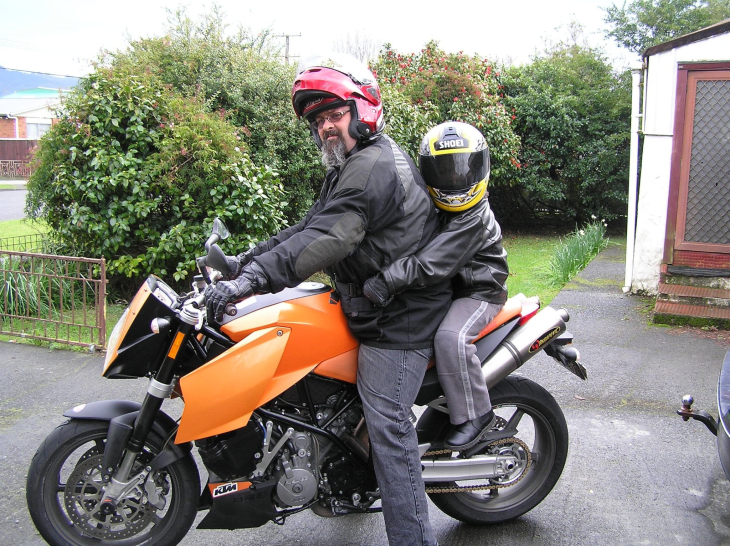 Turning around the sobering statistics
In 2022, ACC accepted 4,185 motorbike-related injury claims – the highest number in the past three years. We also managed 7,000 active claims for motorcyclists with a total cost of $119 million.
Motorbike riders are 21 times more likely to be killed or severely injured in a crash compared to other vehicles.
Motorcycle Safety Awareness Month is an ACC and Motorcycle Safety Advisory Council (MSAC) initiative held during September to raise awareness of motorcycle safety.
ACC delivers Ride Forever, an evidence-based training programme that is designed to help riders develop the skills and confidence they need to enjoy a lifetime of riding.
"It's a day out with like-minded people with the sole focus of getting more out of your riding," Simon says.
"There's always something to learn, there's always ways to be safer."
Ride Forever courses deliver practical riding skills coaching, both online and on-road, as well as rider skills coaching. They also include information about protective equipment, tips for maintaining your bike and updates with the latest safety technology.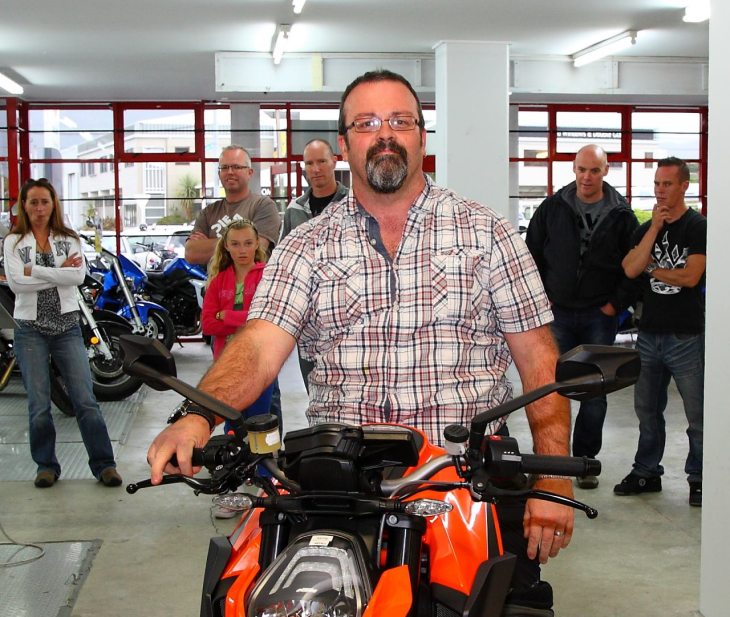 "
There's always something to learn, there's always ways to be safer.
"
- Motorbike rider Simon Gotlieb
'The thrill of motorcycling never changes'
Still actively involved in the motorcycling community, Simon volunteers at local races and mentors younger riders.
Six years on from his accident, he still enjoys motorcycling but rides less frequently.
"There's nothing like giving the bike a good blast. But, since the accident, I'm having to work a lot harder than I ever had to before," he says.
"It tires me out a lot when I ride, so it's always a considered choice now. But the thrill of motorcycling never changes."
He has also returned to one of his original loves – music.
Doctors told Simon they weren't sure if he would be able to play guitar again due to nerve damage.
But a friend brought a guitar into hospital a couple of days after his accident and it's played an important part in his recovery.
"Now I'm in four bands and have a business that repairs guitar amplifiers for the stars," he says.
"I've pushed myself a lot more into doing that stuff to fill up the time I used to spend on the bike."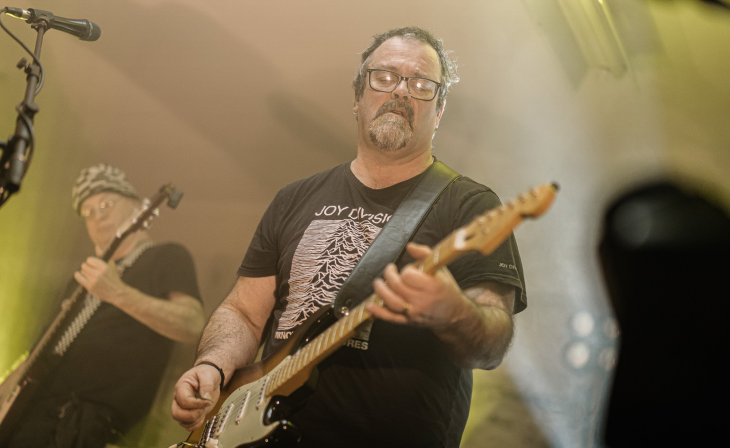 Staying safe on the road
Check your bikes are well maintained
Ensure your gear is up to scratch
Refresh your skills by completing an ACC Ride Forever coaching programme
Learn more about Ride Forever on the website.
Motorcycle Awareness Month
During September you can register for a course for free using the MAM23 code when you book
Also check out if you're eligible for Cashback to get $100 off your rego for two years