For the first time, gym training is contributing to more injuries than any other sport. However, the exercise benefits are likely to outweigh the risks.
In New Zealand, we love our sport. Whether it's rugby, skiing or tramping in the bush, we love getting out there and giving it our all. With these outdoor pursuits, it might surprise you that most of our sports-related injuries take place indoors.
Gym and fitness training now generates more injuries than any other sport, rising consistently over the last five years. How did this happen? Is it as bad as it looks? And if so, what can we do to keep ourselves from getting injured?
Have you ever injured yourself at the gym?
Big little claims
In the last financial year, there were 74,946 active claims for gym and fitness injuries. That's up 18% in the last five years – in the 2014/2015 financial year, there were 63,423 active claims.
More people are participating in gym-related activities, and with any form of physical activity, your risk of injury is slightly increased, so it's no surprise that our claim data has shot up.
Exercise New Zealand chief executive Richard Beddie believes the rise is down to increased diversification of both the fitness-related experiences and the type of people that are attending them.
"It wasn't that long ago that if you described a 'gym person', you'd be talking about someone under the age of 40, generally male, with an already active psyche. Today, a gym goer could be 14 years old or 80 years old. There is also a much wider variety of activities on offer. From boot camps to yoga classes to endurance events and everything in between."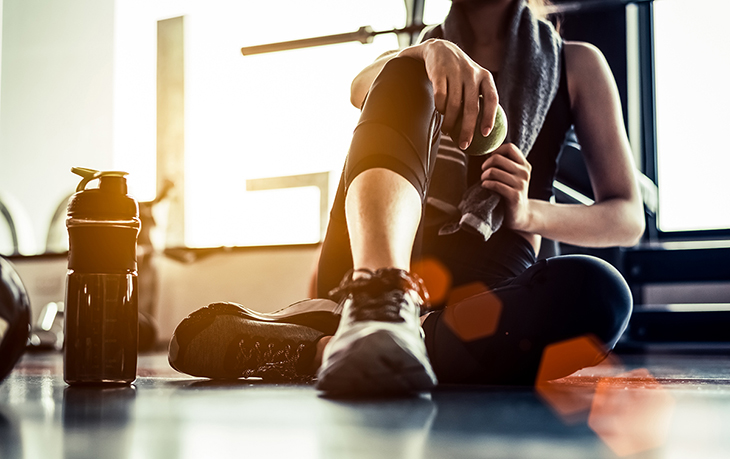 While 25 to 29-year-olds have the most gym-related injuries, there's been an increase across all age groups, as more people try new training regimes. The most significant increase is amongst women, with claims increasing by 23% over the past five years compared to a 13% rise for males. This means women have now caught up with men in terms of their rate of injuries.
Richard believes that the barriers between men's and women's activities are changing.
"The number of women exercising has stayed about the same, but more women are doing a wider range of activities, which probably explains the increase in women's gym-related injuries. It's a lot more normal now to see women doing weight training and men doing yoga. This is a good thing. It's healthy for people to cross-train and do a variety of exercises."
Thankfully, although gym and fitness claims are high, the number of serious injuries are incredibly low. Most of the injuries are minor – back and shoulder sprains and strains, for example – meaning that most of these clients don't require long-term treatment and can get back to work and life quickly.
There's been an
18%
increase in gym and fitness injuries over the last five years.
Claims from females increased
23%
over the past five years compared to 13% for males.
There's been a
43%
rise in the cost of gym and fitness claims in the last five years.
Focusing on the big stuff
While the cost of gym and fitness injuries has risen, the cost-per-injury is low when compared with other sports, because the amount of serious injuries has been minimal over the last five years, and last year there were no serious injuries as a result of fitness training.
The cost of supporting these claims has risen 43% over the past five years, with more than $45 million spent last year supporting these injuries.
Rugby injuries still have the highest cost with more than $88 million spent last year on these claims.
Head of Injury Prevention at ACC, Isaac Carlson says this is largely because there are more serious injuries that require longer-term support such as compensation for time off work.
"We're focusing most of our attention on preventing people from getting seriously hurt, with things like spinal and brain injuries which are more common in other activities such as contact sport."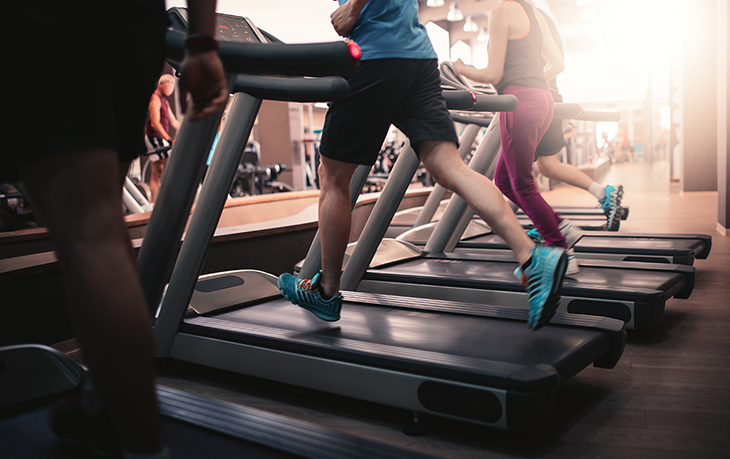 So the spike in minor injuries could be considered good news, as it means more people are getting active and enjoying the many benefits of exercise.
"We don't want people to be put off by worrying about injury – we want people to be active. Exercise may mean a slightly increased risk of injury, but it has so many benefits that leads to overall better health outcomes.
"That's why we're not so worried about the spike in gym and fitness injuries. People are able to get back to their daily lives fairly quickly, the costs are low, and the benefits of exercise are far greater than the risk of sprain or strain," Isaac concludes.
Richard agrees that people are better off when they're active.
"We have a major crisis of inactivity in New Zealand, and the cost is hundreds of millions of dollars. The biggest cost isn't that of an ACC claim, it's the cost of not exercising overall. When you look at it that way, it's not always a bad thing if the number of injuries is going up."
Fun fact:
More people are now getting support for gym and fitness-related injuries than rugby-related injuries.
Five tips for reducing injury
While gym and fitness injuries are often minor ones, we'd still rather no one got injured at all. With that in mind, here are a few steps to follow to reduce your risk of injury in the future:
it can be tempting to jump right into intense training but going too hard too soon might increase your risk of injury. It's better to start off gradually and go at your own pace
seek advice from qualified and registered professionals – they can help you learn the right skills and techniques
make sure you rest after your workout by taking rest days to give your body time to recover
enjoy your journey and listen to your body. Remember there's no 'one size fits all' approach that works for everyone
if you do get injured, make sure you take time to recover and don't rush back into training – this can help lower your risk of re-injury.