In Aotearoa, we're closely connected to water. We swim and play in it, and gather kai from it. The best way to enjoy water is knowing how to be safe around it.
A day at the beach with the whānau is such a great way to spend time during summer. When the sun and sand are hot, the water is the place to be.
The tamariki love it when the tide is high and they can jump off the jetty. And the parents love chilling on a deck chair, keeping an eye on things.
For the children, the aim is to do the best manu, the ultimate v-bomb. But sometimes, a call of encouragement or triumph becomes a cry of concern as a child hits the water at just the wrong angle. They go under.
The adults step forward, ready to dive in too, but the child emerges, gasping and blinking. That last bomb took the wind out of him, but he's fine now. He'll just let the other kids have a few more goes while he gets his breath back.
We know that in water things can change when you least expect them to. And if things do go wrong, we're here for you. Last year, we helped over 27,000 people recover from water-related injuries. But we want to prevent injuries from happening in the first place.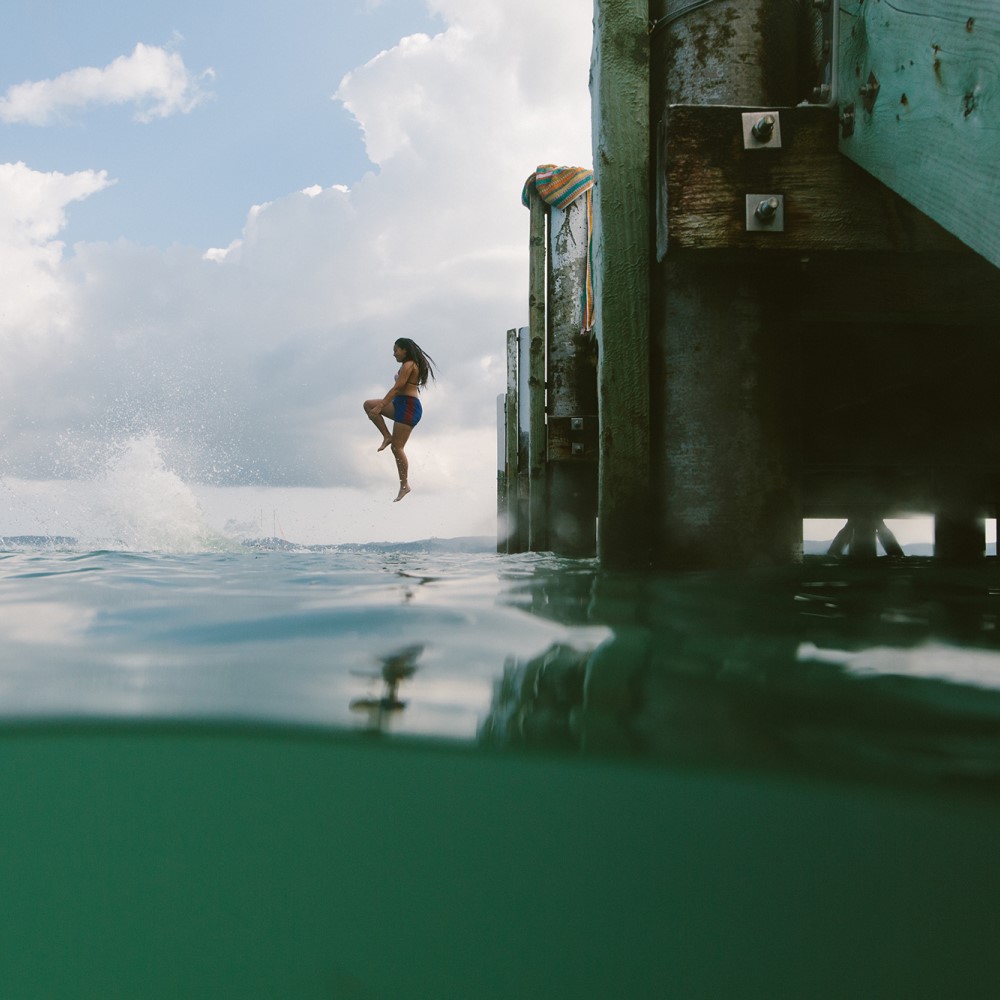 What's your whānau's top summer swimming spot?
Each year we help 200,000 tamariki learn how to have fun and be safe in the water. A positive early experience around water gives children a lifetime of enjoyment in the wet stuff.
Children aged from 5 to 13 can participate in Water Skills for Life training, which is taught either at school or at a local pool by a school teacher or swim instructor. It teaches children the skills for life-long water safety, to keep themselves safe and keep an eye on their mates in, on and around the water. We're the main partner with Water Safety NZ for Water Skills for Life.
We also support Kia Maanu Kia Ora. It's a kaupapa Māori water safety programme run by Māori for Māori.
The Swim Reaper campaign is designed and run by Water Safety New Zealand. It aims to make young people stop and think before they make bad decisions with potentially deadly consequences. Most drownings are preventable and Swim Reaper is designed to try and bring that number down by targeting the most at-risk groups. As the Swim Reaper says: "Swim dumb and you're done."
Every injury is unique, because every person is unique. No matter who you are, if you're injured in an accident in Aotearoa, we're here to provide care and support to get you back to everyday life.
Many injured New Zealanders might not even realise that we're involved in their care. That's because 94% of people we help simply visit their doctor, a hospital or a physiotherapist for treatment and don't realise that we're working in the background to help pay for the treatment.
Whether your injury is minor or life-changing, we'll work with you to find the best solution and put that plan into action. We need to tailor our support to each individual who needs our help.
Some of the things we help with include:
doctor visits
equipment, eg crutches
help around the home
weekly compensation of up to 80% of your income
counselling
support for victims of sexual assault
surgery for more serious injuries
housing modifications for more serious injuries.
Find out more about us:
We want everyone to have fun in the sun and enjoy their time in and around moana this summer. To stay safe in the water, it's best to slow down, take your time and assess any risks.
Here's our top tips to ensure your holidays are full of laughter and splashing this summer.
If you don't know how to swim or you're feeling unsure in the water, take a lesson.
Discuss water safety as a family ahead of the holidays.
If you're going on holiday with small children, check properties for water hazards and make sure pool gates and latches are in good working order.
Make sure children are constantly supervised by an adult when they're swimming.
Always choose a lifeguarded beach and swim between the flags. Encourage adults to keep children within arm's reach as beaches and surf are ever-changing.
Use life jackets for everyone, not just kids, if you're in a boat.
Planning to pop a manu from height?
If you're planning to nail that perfect 'v-bomb', there are some tips on how to jump safely:
look before jumping and check for depth and obstacles
don't jump onto others
don't jump at the same time as your mates
adults - when it comes to looking out for tamariki, supervision should be constant and active, ideally by having someone in the water.
If you're looking for more specific water safety information, these are great places to start:
How to keep babies and toddlers safe around water
Boat safety - Staying safe on the water