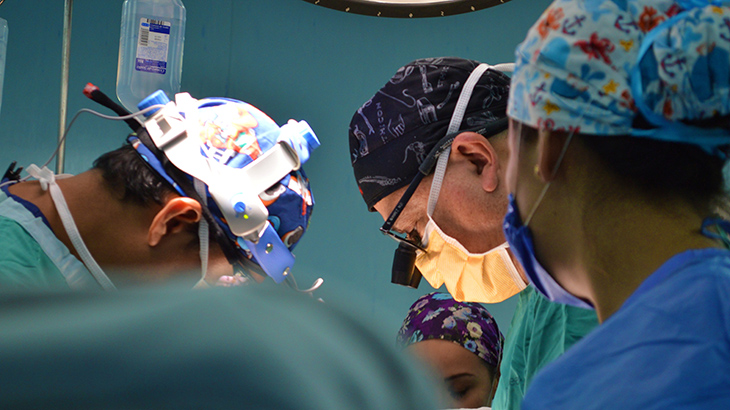 We're taking a number of actions to improve the experience and health outcomes for people treated with surgical mesh.
Victoria University of Wellington has released a report on the harm caused by complications with surgical mesh, which has given ACC valuable insight into how we can better support people and prevent future harm.
Since 2005, we've accepted more than 1,000 treatment injury claims related to complications involving surgical mesh, most commonly related to pelvic repairs.
The report, 'Hearing the stories of survivors of surgical mesh,' is based on the findings of a restorative justice process commissioned by the Ministry of Health in which 600 people shared their experiences.
Chief Customer Officer Emma Powell says the report was confronting and ACC is taking a range of actions to improve the experience and health outcomes for people treated with surgical mesh.
"We attended several listening circles and heard how people's lives have been deeply affected by mesh injuries.
"We're grateful for the courage shown by everyone who has shared their experiences. We recognise the severity of the harm it's caused and we're taking the issue seriously," Emma Powell says.
"We're working closely with the health sector and patient advocacy group Mesh Down Under to address the concerns raised in the report."
While it's clear that a significant group of people have been harmed, it's important to note that people have also been helped through the use of surgical mesh for procedures such as hernia repair, which has a low complication rate.
Key actions we're taking
Looking back at declined claims
We're working with patient advocacy group Mesh Down Under on a way to look back through declined surgical mesh claims. Claims outcomes may not change, however this aims to ensure past decisions are consistent with the latest understanding of mesh injuries and to look for opportunities to improve the experience of those who come to us for help.
Getting expert advice
Earlier this year we set up an expert advisory group, made up of ACC and external experts, which is considering the most up-to-date medical information on mesh injuries.
Upskilling and education
We're partnering with the Ministry of Health to develop a comprehensive education and skills programme designed to prevent mesh-related injury. This aims to improve recognition of mesh-related complications and upskill surgeons undertaking the complex process of fully removing mesh when appropriate.
Sharing information
We're working with the health sector to refresh our Risk of Harm Reporting process to improve the sharing of information on treatment injuries.
Support
We're exploring how we can better support people while we make our cover decisions and make our decisions easier to understand.
Improving case management
We recognise the complex and sensitive nature of mesh claims and intend to use an approach that ensures mesh injured clients are matched to case owners with appropriate background, experience, and skills.
Mesh centres and surgeon credentialing
We'll be supporting the Ministry of Health's development of credentialing for surgeons and facilities, as well as the development and delivery of specialist multi-disciplinary mesh centres.
The full report can be found on the Ministry of Health website.
Hearing and responding to the stories of survivors of surgical mesh