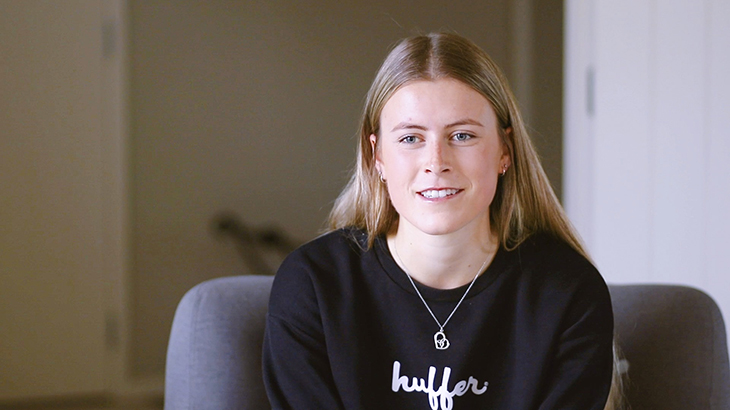 Aoife King, NZSS football rep shares her story of rupturing both of her anterior cruciate ligaments, potentially forcing her to give up the sport forever.
Aoife King knows what it's like to rupture her anterior cruciate ligament (ACL). At 15, Aoife tore her right ACL.
"It changed everything because I had no training in the evenings or games at the weekend. It also took away from my social life because those teammates were my friends.
"I felt quite alone in it."
A year 13 student at Orewa College, Aoife has been playing football since she was four years old, and always loved playing sport.
Initially, Aoife found her injury really devastating. It had taken away the opportunity of playing football.
"It was really hard to diagnose at the start. It took about four months."
Once an ACL injury had been confirmed, Aoife decided to have reconstruction surgery. Following the 12 months of surgical recovery, she got back into football.
But things weren't going to be smooth sailing for Aoife. Before she was to turn 18, she'd tear her left ACL.
Re-injury risk
30%
chance of having a further ACL injury if you're a young adolescent.
Two ACL tears before age 18
Aoife had been back in the game for six months when the New Zealand Secondary Schools Football team came calling. She was named in the 2019 under 19 representative team.
However, at the start of this year, during pre-season training, she tore her other ACL. She had reconstruction surgery for a second time in April and is currently doing the hard mahi of 12 months of rehab.
Although Aoife is not yet back to playing football following her second ACL reconstruction, she's optimistic about staying involved in the sport.
"After realising that playing sport wasn't everything, I actually found other alternatives to give back to sport. I was able to do coaching, managing, even going along and supporting the games kept me involved in that social scene and in the things that I loved doing."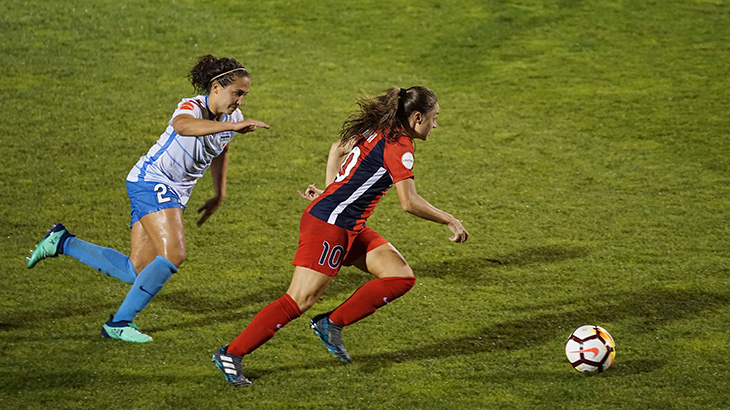 With the time off playing, she's been able to explore other things she enjoys and has found a real passion for cooking. Her new ambition is to give back.
"I've always wanted to give back because I had such good support from the doctors, the physios, my parents, and my friends. I just want to help people in a way that I'd been helped. It also helped me find my passion for medicine, which I'm hoping to go study next year, so I can hopefully give the same that I have received."
With the transition from high school to university, she doesn't know what her sporting future holds. She'll either continue coaching or get back into playing sport. But she'll have both options open to her.
Have you had a knee injury that has sidelined you from sport?
It's affecting more young women, but it's preventable
Aoife is not alone. New research shows there has been a spike in ACL reconstructions for young women like Aoife. There could be many reasons for this, one of them is that there are key anatomical and physiological differences in women compared to men. And how women are training and preparing for sport needs to address their higher risk of ACL injury.
Find out more about the physiological differences in women compared to men, and what can be done to prevent serious injury during sport.
Young women in sport: Are we training them all wrong?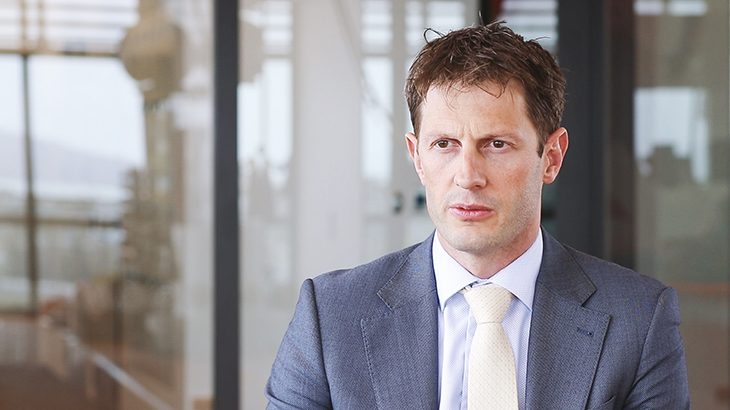 An ACL injury can be devastating and have long-term and serious consequences. It can be a career-ending injury for athletes. It's a common ligament to rupture and is one of the major ligaments in your knee which works to hold the bones in place.
"When you have an injury, the knee pivots in such a way that the force is greater than what the ACL can cope with. The ACL ruptures and the bones sort of fall out of place, and then snap back in," says Dr Simon Young, orthopaedic surgeon.
You might hear or feel a 'pop' in the knee when you tear an ACL. Your knee may feel unstable, start to swell up and become too sore to put any weight on.
"The difficulty with the ACL is that it's not very good at healing. If you've injured it once, there's a high chance – when you get back on the sports field – the bones will keep coming out of place because you've no longer got an ACL to hold them where they should be," Young says.
"
The knee pivots in such a way that the force is greater than what the ACL can cope with. The ACL ruptures and the bones sort of fall out of place, and then snap back in.
"
- Dr Simon Young
Aoife's advice to other young women in sport
With having ruptured both her ACLs, Aoife's following her rehab programme closely, doing her strength training, and not cutting any corners.
"I'm doing everything I'm told to do by my physios, and I won't be returning to sport earlier than what I've been told, because in the long run that's not going to be the best option."
Her advice for other young women playing sport or if they've torn their ACL is to not over train themselves.
"You might feel that the more time you put into something, the better you're going to get, but it's really knowing what your body can actually handle, like eating properly, sleeping properly and recovering properly is a major thing.
"Follow the guidelines of what you're told to do and try not to return to sport too early or do anything that you think might help, because the professionals know better than what we do, so you should listen to them."
If you're a coach or young woman in sport and keen to prevent ACL injuries, you can find out what you can do to prevent them on ACC SportSmart.