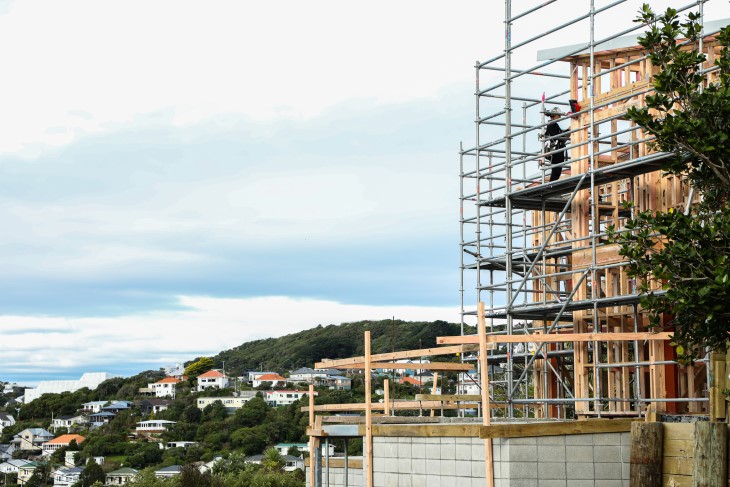 Tradies are welcoming ACC's investment into preventing construction injuries.
Everybody knows a tradie with a sore back, injured shoulder, or crook knees. Many simply accept that working through sprains and strains comes with the territory.
But while soldiering on may seem like the best thing for the job, such injuries can have a significant impact on the construction industry if not taken seriously.
"It's a sad and problematic attitude in our industry," says Ra Puriri, who spent decades working as an engineer overseas before becoming one of New Zealand's oldest apprentice plumbers.
"It's a constant train of construction-related injuries and I bet 50 per cent or more could be avoided with this kind of kōrero.
There's a completely different way to do construction work efficiently and well while protecting yourself and really taking care of your body, instead of just beating yourself up every week."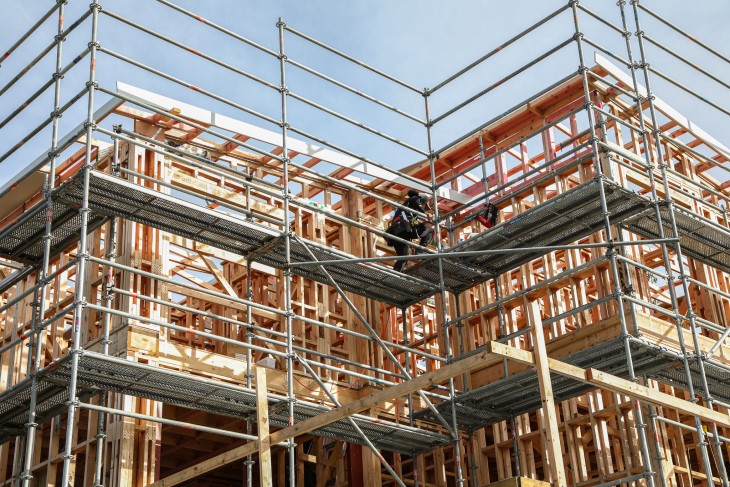 Working safer and smarter – not harder
To help change attitudes and get people on the tools working safer and smarter, ACC has teamed up with charitable trust Construction Health and Safety New Zealand (CHASNZ) to launch the Work Should Not Hurt programme across the sector.
Part of ACC's $3.9million investment in CHASNZ over two years, Work Should Not Hurt aims to ensure tradespeople can enjoy long, pain-free careers and retire when they need to - not prematurely through injury.
The construction industry now has record numbers of women and young people entering its workforce, and the industry recognises that if it wants to retain this sought-after talent pool, it will need to reduce the extent to which people consider injuries are part of the job.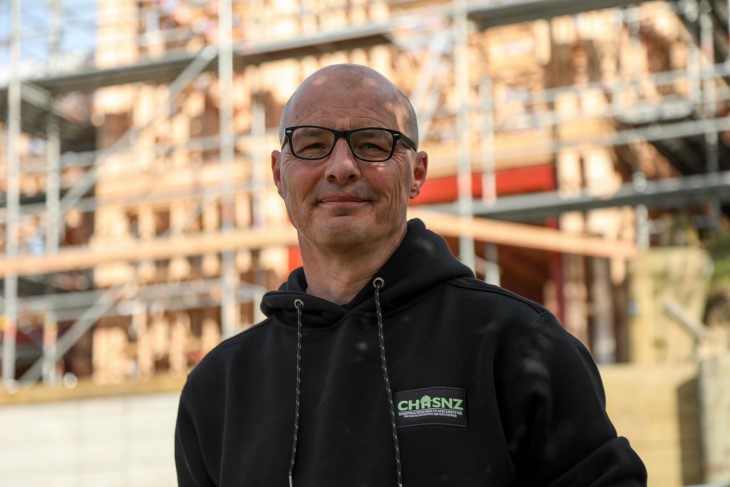 "There are many things tradies and their companies can do to prevent injuries now, but we need a long-term commitment to prevent the wear and tear injuries that many people end up with at the end of their careers," says CHASNZ programme manager and ergonomist Chris Polaczuk.
"At a time of unprecedented stress and demand in the industry we have to help tradies to look after their bodies as well as their minds. We rely on them so much every day. They are our brothers and sisters, mums and dads. Together we can take steps to reduce preventable sprains and strains in the construction industry."
A trades-wide issue
Sprains and strains are the construction industry's most common injury.
In 2020, ACC accepted 17,871 soft-tissue injury claims from the trades sector, which CHASNZ estimates resulted in a total of 578,562 days off work, at an average of 32 days per claim.
In terms of productivity, it's estimated sprains and strains cost the country:
1 million square metres of long run roofing not laid
2 million square metres of scaffolding not erected
270,000 square metres of homes not painted
338 two-bedroom houses not built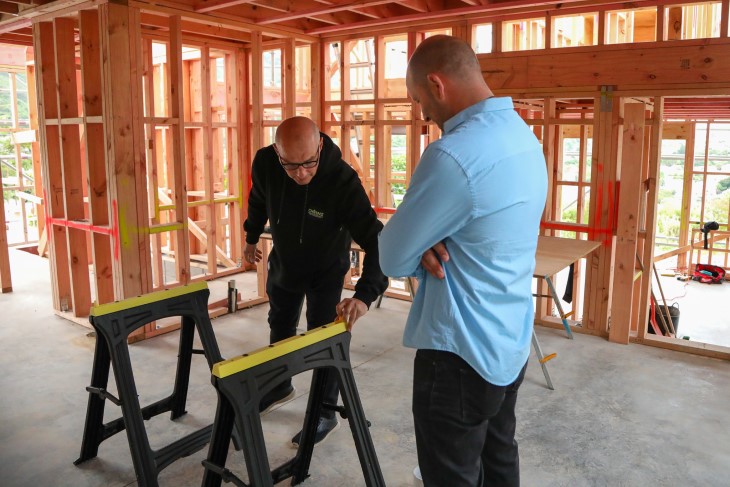 ACC funding has allowed Chris to engage with the industry and develop a practical ergonomics programme. This includes educational material for apprentices, easy-to-understand resources and guides, equipment trials, 'Toolbox Talks' workshops as well as a customised website for all the major trades to understand their injury data.
Too many people working in trades are injuring their lower back, shoulders and knees, in that order. Roofers also have issues with their necks, while plumbers are known to struggle with wrist injuries partly due to the level of tool use in the profession.
Most of these injuries are preventable and the Work Should Not Hurt programme works with these trades to identify and solve their unique set of problems.
"Specific things tradespeople can do to reduce injuries include reducing working overhead, getting work up off the ground, finding smarter ways of moving heavy stuff, having good planning and communication, keeping healthy and managing stress," says ACC injury prevention leader James Whitaker.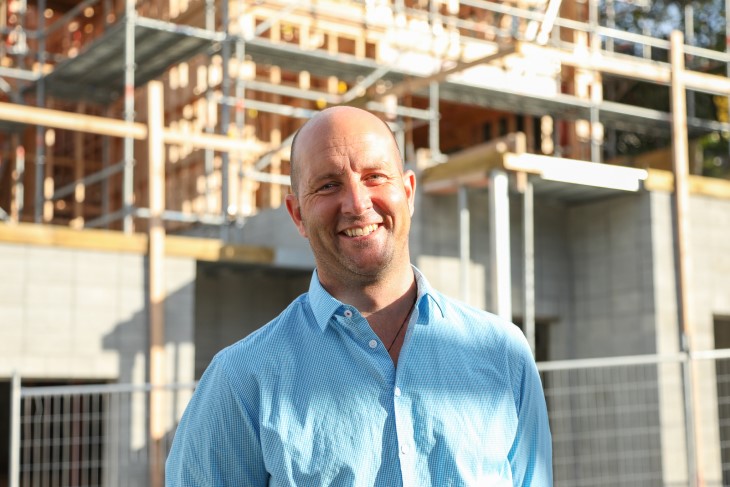 "Our research shows that 90 per cent of all injuries are predictable and therefore preventable. The trades are no different.
"If you get injured it impacts your friends, family and work mates. Injury prevention can also positively influence other factors critical to business, such as retention, career progression, productivity and worker wellbeing."
Take a moment to have a 'hmmm'
In general, people working in trades can prevent a lot of injuries by taking the time to analyse risks before getting stuck in, then choosing to do things the safest way, says James.
"This might add a couple of minutes to your task, but it can prevent months off work."
It's advice Ra, 64, wishes he followed before hurting his knee just before the Covid-19 pandemic when lifting a tank on loose gravel.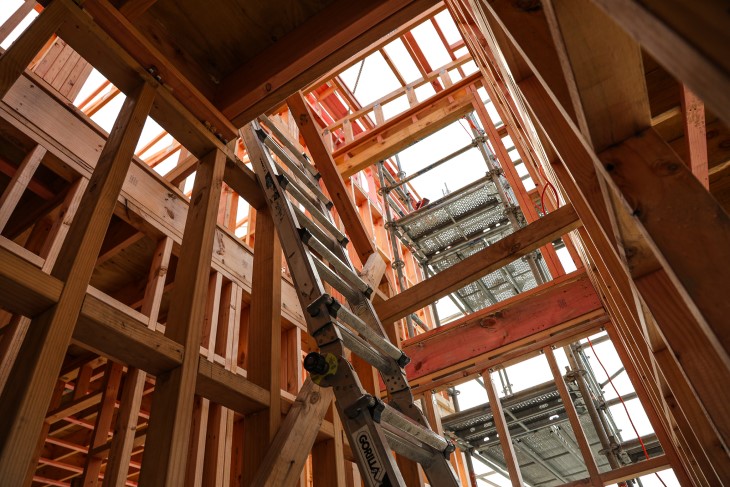 It's meant he hasn't been able to complete his apprenticeship yet, though he's passionate about helping others avoid the same mistake.
"It was nobody's fault, it was just one of those things. But if I had just thought, 'hey, let me stand up there on the solid ground'… I didn't do that. I just thought I'd be good," he says.
"It's thinking a little differently and going 'okay, what should I do?' It can relate to everything a construction worker does all day long."
For more information, head to CHASNZ below.