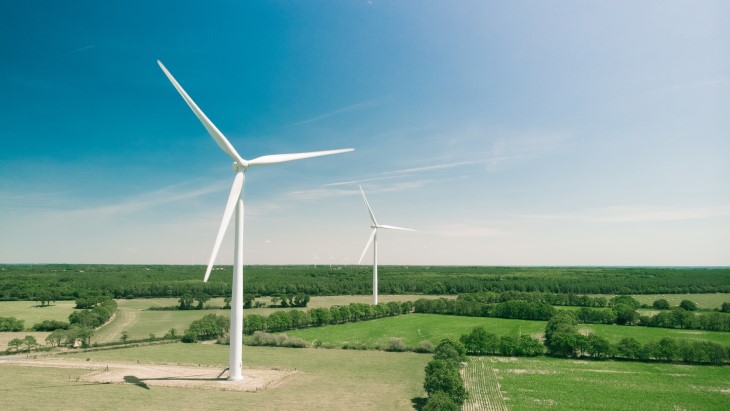 After making a commitment to becoming carbon neutral by 2050, we're now setting new targets that deliver positive change in the next few years.
Today we underlined our commitment to acting on climate change, announcing new interim decarbonisation targets for our investment portfolio and joining the Paris-aligned Net Zero Asset Owner Commitment (NZAOC) initiative.
In June 2020, we committed to net zero targets by 2050 for both our corporate and investment arms. As part of that, we set an interim target of a 50 percent reduction in carbon intensity of its investment's equity portfolio by 2030 compared to a 2019 baseline.
Putting the planet first
"ACC has made significant progress on this target reducing the carbon intensity of our equity portfolio by 45 percent from the 2019 baseline," says ACC Board Chair Hon Steve Maharey.
"Following the Government announcement of new responsible investment framework for Crown Financial Institutions such as ACC, we are announcing new interim targets for both 2025 and 2030 for our investment portfolio.
"ACC is further committing to a 60 percent reduction in in the carbon intensity of our listed equity portfolio by 2025 compared to a 2019 baseline, and a 65% reduction by 2030.
"These targets were set by the ACC Board in March 2021 and were subject to the work we were doing in parallel with the government and other Crown Financial Institutions on the responsible investment framework which has been announced.
"
The new targets and joining of the NZAOC initiative are further evidence of ACC's intent to be proactive and support a sustainable transition for New Zealanders.
"
- Hon Steve Maharey - Board Chair, ACC New Zealand
"In managing our investments, we must balance the objectives of maximising returns to pay for the future costs of injuries, while investing in a way that is ethically acceptable to New Zealanders."
Providing a responsible scheme for Aotearoa
ACC's Chief Investment Officer Paul Dyer says the new interim targets will be challenging but it was important we take a leadership position as a government agency.
"We recognise that continued success requires carbon reduction occurring across all sectors and industries."
We need to further our engagement with companies, support them in changing behaviours and developing appropriate transition plans to achieve net zero," Mr Dyer says.
"ACC has early success in reducing carbon intensity by excluding high emitters from our portfolio; but we know divestment and exclusion is not the only answer."
"To be a responsible investor means we have to be part of the solution and not pass the problem to someone else."
"We are one of New Zealand's largest funds and we will continue implementing a comprehensive range of actions to drive emissions reductions through our engagement strategies and further investment in solutions such as our new $50 million Climate Change Impact Fund."
Watch this space
We will provide more details on the climate change impact fund in coming months. Through our impact fund portfolio, we're is committed to achieving both social and environmental change alongside strong financial returns.
In the new climate change impact fund we will seek investments that produce superior risk-adjusted returns and make a measurable impact in reducing greenhouse gas emissions.
The fund could be increased to $100 million if sufficient commercial opportunities arise and ACC is open to partnering and co-investing.