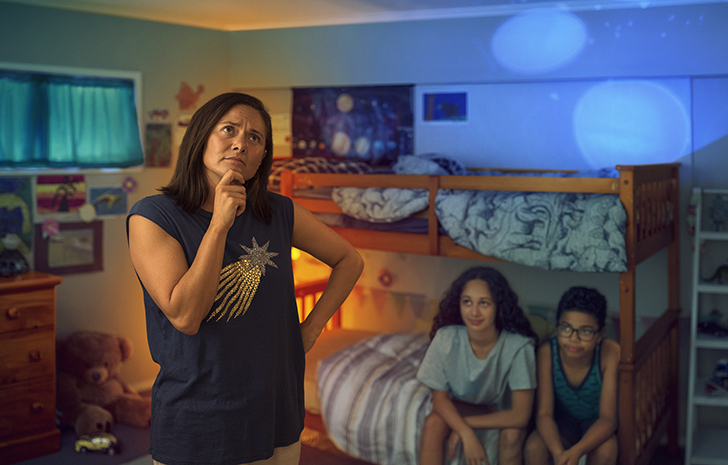 The wero (challenge) of 'have a hmmm' is about taking action to avoid injury and keep yourself, your whānau, friends, and community safe and well.
It's estimated 90% of all injuries are preventable. Research shows that these injuries aren't random, unconnected or unpredictable - and we all have a part to play in stopping them.
ACC accepts two million injury claims in Aotearoa every year – that equates to more than 5,000 injury claims every day. These claims cost more than $4 billion annually. And they have a big impact on the wellbeing of the people of Aotearoa.
We're launching an injury prevention campaign called Preventable. It lays down a wero (challenge) to all New Zealanders to stop and take a moment to assess the risks at home, work and play.
By taking a moment to prevent injury, we can keep doing the things we love and stop harm to those around us.
Isaac Carlson, the Head of Injury Prevention at ACC, says Preventable aims to improve the wellbeing of New Zealanders by decreasing the number of injuries and reducing the severity of injuries.
"We're challenging all New Zealanders to 'have a hmmm' - a moment to think about what you're about to do and what could go wrong to prevent injury."
He says taking a pause for a few seconds can save days, weeks, months or a lifetime of harm and hurt – for the person and others.
"Injury harm continues to be unacceptably high which impacts the wellbeing of the entire country. We can all collectively do more to look out for ourselves and each other.
"We want people to be out there and doing the things they love, and living life to the full, but we also want to collectively change our mindset on preventing injury."
Attitude matters
The Preventable campaign was informed by significant qualitative and quantitative research which identified four key attitudes to risk – Opportunity, Nurturer, Excitement and Attentive.
These attitudes transcend age, socioeconomics, gender, and ethnicity, as well as environments and scenarios. While not strictly rigid, it appears we all have a 'default' setting in one attitude which is our go-to in most situations of conscious and subconscious thought.
The research explored many different things that may cause people to consider taking more care. One worked for all attitudes – the notion that if we have responsibility for others, or are taking actions that involve others, such as members of our whānau, our behaviour changes. Even if others aren't present or not hurt, people acknowledge that their injury affects others too.
Find out more about the research:
These attitudes collectively represent 62% of the population, 68% of ACC claims, and 74% of ACC claim costs.
The four key attitudes to risk are:
Opportunity: This is a 'bring it on' attitude. They embrace risk-taking and challenge because of the rewards it brings. They believe mistakes and injuries are part of the learning experience. They often overestimate their ability.
Nurturer: They focus on getting the job done for others, not potential risks to themselves. They often unwittingly put themselves in harm's way in their role of helping others – often rushing, being tired or not concentrating on themselves and their space. Likely to influence others as well as react themselves.
Excitement: They focus on thrill and like living in the moment.
Attentive: Hardwired to stay away from harm. They avoid risk because they're mindful of all the downsides. They're generally doing the right thing but need to be empowered to speak up when they see others at risk.
You can take the quiz and find your attitude to risk:
More information
We'll invest $7.6million in the Preventable campaign over the next two years. This is part of an $80 million per annum investment into injury prevention programmes. These include:
RugbySmart
NetballSmart
TouchFit360
Ride Forever
Live Stronger for Longer.
These programmes have already delivered great results in injury prevention.
Preventable will work alongside these initiatives and take a long term and sustained approach to changing the culture of preventing injury.