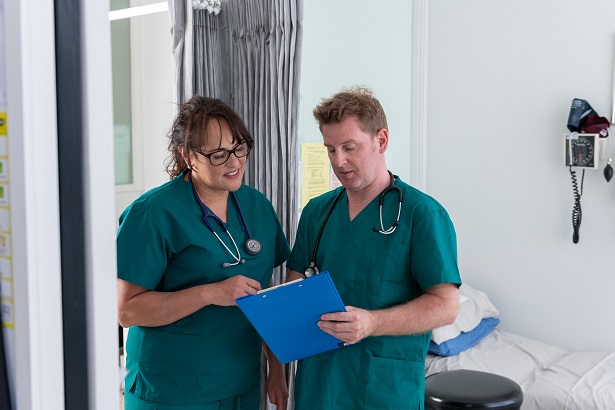 Latest, Healthcare , Injury prevention
Working together to treat and prevent sepsis
2 minute read
World Sepsis Day, on 13 September, is an opportunity to raise awareness of a disease which affects more than 1 in 100 people in New Zealand every year.
We cover sepsis as a treatment injury and a consequential injury as a result of an infection. Over the last 10 years, we've spent approximately $81 million on treatment and support for New Zealanders with sepsis.
What is sepsis?
Sepsis (mate whakatāoke), often referred to as blood poisoning, is a disease caused by the body's reaction to an infection. It can lead to life-threatening organ failure caused by an uncontrolled immune response to infection. However, sepsis is fully preventable when health practitioners understand and can identify the early warning signs.
Sepsis can affect anyone but is more prevalent in the very young and the very old, as well as those who are immunocompromised. In New Zealand, each sepsis admission has a 20% risk of death, a 20% chance of admission to an intensive care unit and a 10% chance of re-admission within 30 days.
NZ Sepsis Action Plan
Through the Treatment Safety work programme, we've supported the Sepsis Trust NZ to develop the NZ Sepsis Action Plan. The purpose of this plan is to reduce the number of preventable deaths caused by sepsis in New Zealand. The Trust is marking World Sepsis Day by releasing the draft plan for consultation.
It proposes a range of actions, including the establishment of the National Sepsis Network (NSN). This will help to provide national leadership around our approach to sepsis and create a shared sense of purpose that will enable us to continue raising awareness of the disease.
Most people haven't heard of the condition and many in the medical profession are not trained to recognise the symptoms. The action plan addresses the need for better use of clinical tools, more sepsis research, education and fundraising — with the purpose of giving healthcare practitioners the resources they need to save the lives of those affected by sepsis.

You can watch Paige, a sepsis survivor, share her story in the following video: