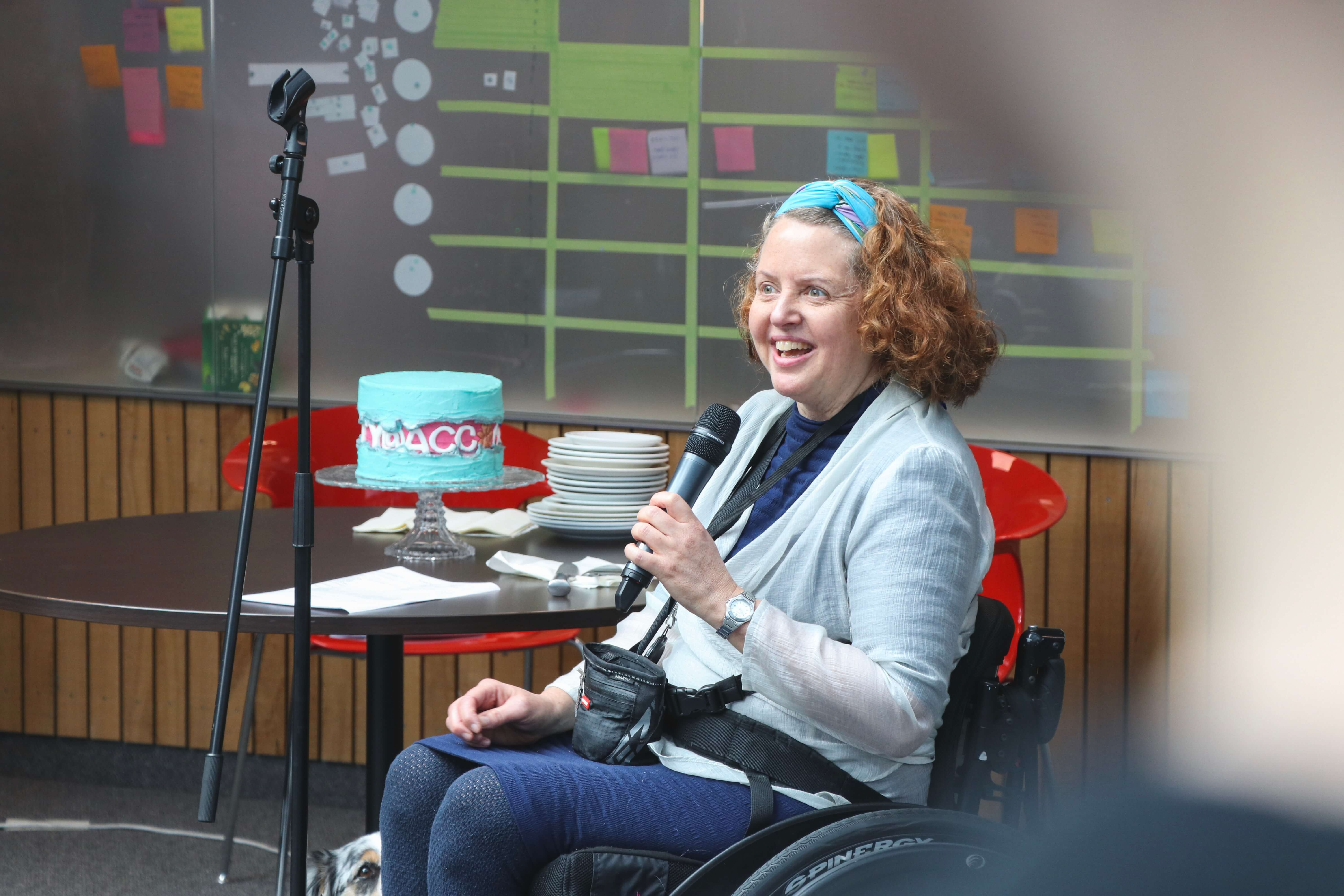 Corporate
Disability network launched for ACC staff
Kua whakarewaina tētahi rōpū tautoko mā ngā kaimahi hauā o ACC
3 minute read
We're taking the first step towards better representing and serving our staff who live with disabilities.
Just like Aotearoa itself, our people are diverse. And in recent months, we've seen a groundswell of staff-led networks and initiatives that represent the many different groups who work here.
Today, it was the turn of our staff disability network to officially launch Ability@ACC. The network aims to make sure people working at ACC who live with disabilities feel valued, visible and represented.
The network will also help us to provide better accessibility for our people, which will flow on to better accessibility for our clients.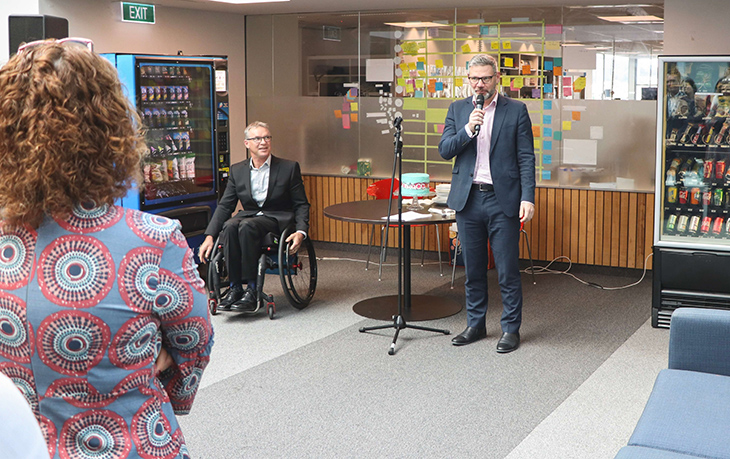 Already making a difference
While today marks the official launch, there has already been plenty of work going on behind the scenes. Here are a few things that Ability@ACC has now achieved or started working on:
Representation: Working with ACC to help it meet the Service Agreement goal of 15% of our workforce those who identify with having a disability.
Accessibility: We need to be accessible if we are to provide a great workplace for our people with disabilities. Accessibility means not just the built environment but accessible ICT as well. Ability@ACC is already working with our building managers and are seeing some quick wins, with the electric door in our central Wellington offices and the lifts providing audio announcement of floors.
Recognition: The network is involved in cross-government networks to improve working conditions and to get recognition across the sector for disability issues.
Awareness: The network will be working on raising the awareness of disability in the workplace, including supporting our managers who have people with disabilities in their team. Ability@ACC is also working with other staff networks - Pride@ACC, the Women's and Cross-Cultural Networks - to raise the awareness of diversity and inclusion issues.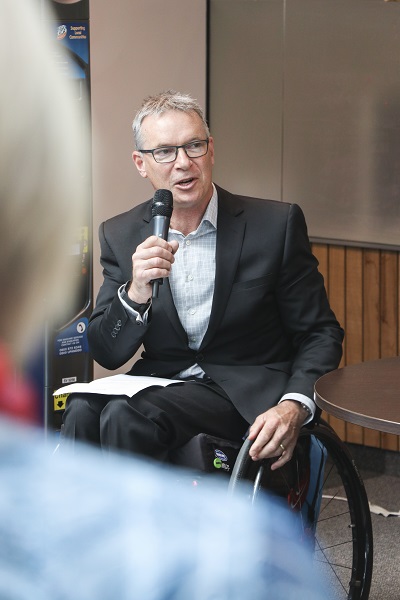 The benefits of a diverse workforce
Ability@ACC aims to support and promote inclusivity, helping us become a leader in this area.
A more inclusive workplace is good not just for people who identify as having a disability, but for the entire New Zealand workforce.
Better innovation, work quality, retention, morale and reputation are all qualities gained in having a more inclusive and diverse workplace
Our Head of Talent's recent opinion piece covers the benefits she has seen from hiring people with disabilities.