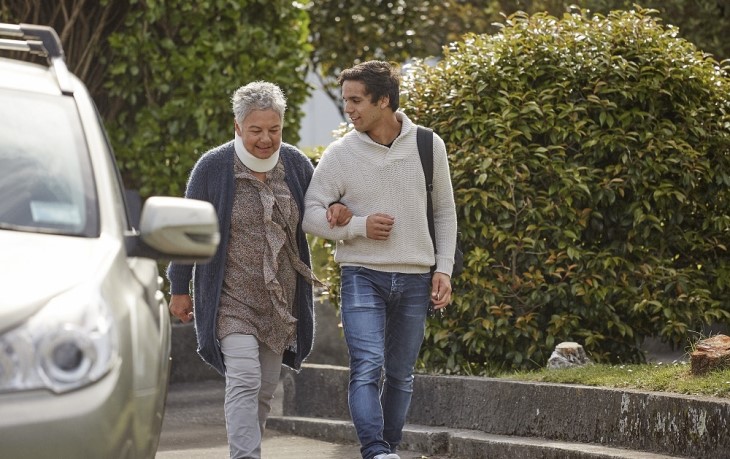 We're still here to help the people of Aotearoa with injury prevention, care and support if things go wrong while in our bubbles.
From home working, to managing the kids, to avoiding cabin fever, to keeping virtually connected and physically apart – life in these times is both unusual and unique.
But there's one thing we have in common – we're fighting the spread of the Delta variant of COVID-19 together. And while we're under the alert level restrictions, ACC is here with you, helping you prevent injuries and providing care and support if things go wrong.
On this page you'll find information on support available during this time, and how we can all play a role in reducing the number of preventable injuries at home.
We're still working and here to help
ACC branches and offices are closed under Alert Level 4 but you can still contact us for support.
Our critical functions are still operating, even under the highest alert levels. We're:
Supporting clients in vulnerable situations
Making payments to clients
Processing new claims and looking after existing ones
Find more information about how we're supporting you during this time: ACC information about COVID-19.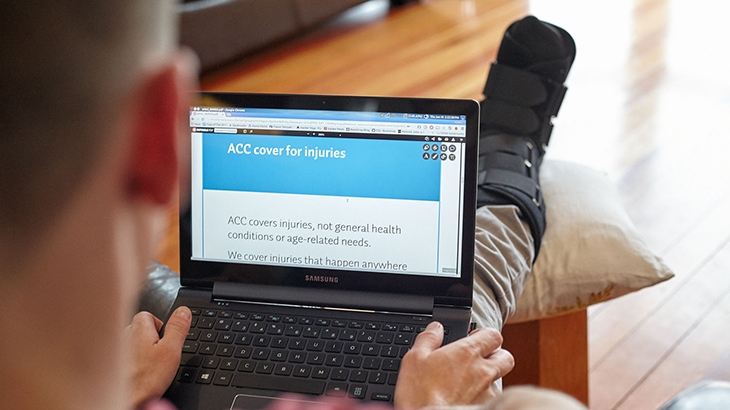 Supporting your wellbeing
If you're injured in an accident in New Zealand, whether it's relatively minor or something more serious, we're here to give you care and support so you can get back to everyday life, even under the highest alert levels.
Every year, we accept around two million claims from people in New Zealand. Some of them just need a bit of time to recover from a minor injury.
Some of them are dealing with life-changing consequences and some will need care throughout their lives. We understand that having the freedom to enjoy ourselves is a big part of our life in Aotearoa.
So, we don't just help people recover from injuries, we also help to prevent them by supporting programmes that help keep you safe while you're living your life.
Find more about what we do: We help with prevention, care and recovery
How we can help if you're injured
Find out how we can help if you're injured because of an accident:
Different ways we can support you
Staying safe in your bubble
At Alert Level 4, you must stay home other than for essential personal movement.
At Alert Level 3, you should still work from home if you can while children and young people should also learn from home if possible.
Travel is restricted and only allowed for permitted movement in your local area — for example, going to work or school if you need to, shopping or getting exercise.
You must stay within your household bubble whenever you are not at work or school.
Your home is probably where you feel most safe but more injuries happen at home than anywhere else in New Zealand. Be sure to take care of each other and your own wellbeing.
While you're living your best bubble life, make sure to 'Have a Hmmm' and keep the safety of you and your whānau in mind.
If you get injured, the people in your life might be harmed too. An injury, even a minor one, can affect your whānau, friends and work mates – all the people who rely on you.
Keep doing as many of the things you love as you can within the alert level guidance but just ask yourself: if you get hurt, who gets harmed?
Find more information on injury risks in the home environment: 7 ways we get hurt at home – and how to avoid them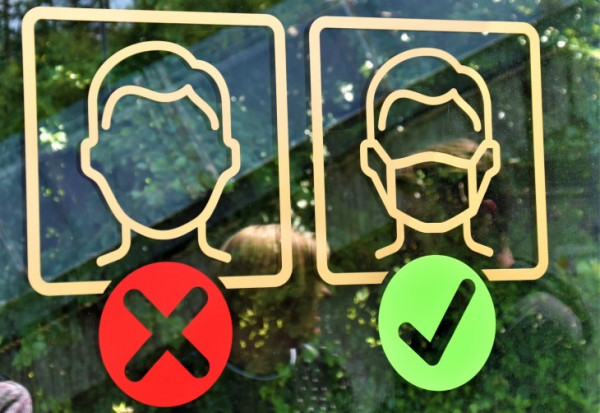 Wearing a face covering
Remember, it is mandatory to wear a face covering when you visit places like the supermarket, pharmacy or petrol station.
You are also encouraged to wear a face covering and keep 2 metres distance from others any other time you leave your home.
Find more information on the alert level guidelines.