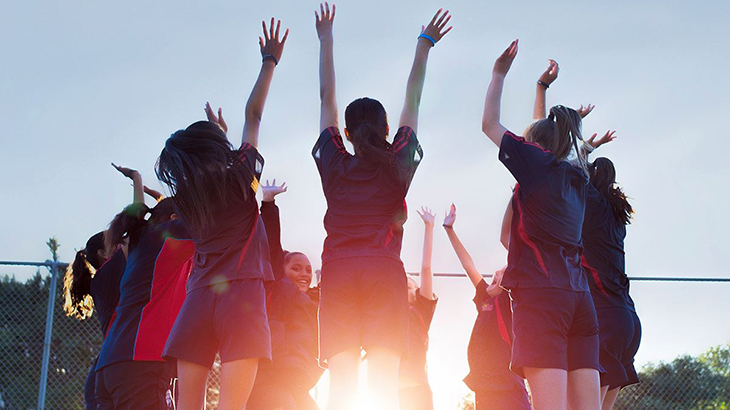 Sport, Youth, Injury prevention
"Make no mistake, kids must be more active"
"Kia hāngai te kōrero, me nui ake ngā mahi ā-tinana a ngā tamariki"
3 minute read
The bottom line is we want Kiwi kids to be active – but it's important to find balance.
"Make no mistake, kids must be more active," says Isaac Carlson, Head of Injury Prevention at ACC.
In last week's Wellbeing Budget, it was revealed that only 7% of 5-18 year olds are meeting the recommended one hour a day of physical exercise.
At the same time, ACC data suggests that an increasing number of kids are injuring themselves on the sports field, with a 60% surge in sports-related injuries for kids aged 10 to 14 over the past decade.
"
These figures are concerning, and suggests there's an imbalance that needs addressing. The majority of kids are not active enough, and we've got others that are doing too much.
"
- Isaac Carlson, Head of Injury Prevention
What's causing injuries to spike?
In recent years there's been a trend in some young people specialising at an earlier age in a single sport.
Combined with this, there are increasing opportunities for our rangatahi to engage in greater volumes of structured sports training and competition. This exposes them to high-intensity training from an earlier age.
These are two contributing factors that are likely to be influencing the increase in injuries we are seeing. You can read more below.
One myth about sport every parent should know.
How much is too much?
One way to check if your child might be doing too much is to follow the 'one hour for every year' guideline. The amount of organised sport per week – including PE, training and competition – shouldn't exceed the child's age. You can read more below.
Five ways to help your kids find sporting balance.
"We need to let kids be kids, and enjoy being active with their mates. At least one hour a day of moderate to vigorous activity is recommended. But the focus should be on participation and having fun, with parents supporting sporting diversity.
"And then, when the time is right, they can shift their focus to a single sport. By that time, instead of breaking their bodies they'll break through challenges and, along the way, have built a strong lifelong enthusiasm for sport."