Our call centres will be closed 25 to 26 December 2023 and 1 to 2 January 2024. For more details on site and call centre closures over the Kirihimete Christmas period, visit contact us.
Are you receiving weekly compensation over the holiday period? View our weekly compensation payments dates.
Control the roll
Protect what matters most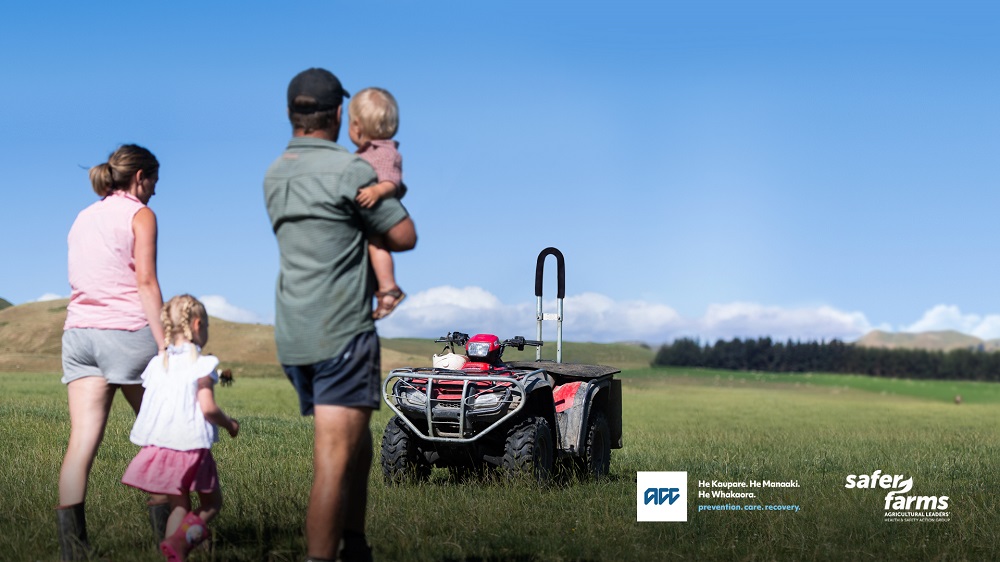 "
Crush protection device cash back now available for farming families.
"
Accidental quad bike roll overs continue to cause serious injuries and fatalities on our farms. These fatalities are mums, dads, grandparents and loved ones that had every intention of coming home for dinner that day. If you operate a quad bike on your farm, it's time to consider installing a crush protection device (CPD) to protect what matters most – you and your whānau.
We're offering
$180 cash back
on the Quadbar, Quadbar flexi and ATV LifeGuard CPDs.
Along with Worksafe and Safer Farms, we strongly recommend installing a crush protection device on all quad bikes.
So we're offering $180 cash back on the Quadbar, Quadbar flexi and ATV LifeGuard CPDs.
You can redeem the cash back on up to two selected CPDs.
Eligibility criteria
Businesses with 0 to 99 employees that have the following classification units (CUs) are
eligible for this cash back offer:
1230 - sheep and beef cattle farming
1240 - sheep farming
1250 - beef cattle farming
1300 - dairy cattle farming
1590 - livestock farming (nec)
2200 - hunting and trapping
If you are unsure of your business' CU check MyACC for Business or ask your accountant.
Log into MyACC for Business
Where to buy crush protection devices
The selected crush protection devices are available at participating retailers including:
Farm Source
Quadbar NZ
TRAX Equipment
They can also be purchased from other New Zealand retailers that stock them.
All eligible CPD options have their merits and we strongly suggest you review the manufacturers websites before making your purchase. Retailers are familiar with the cash back offer and can assist you with the correct proof of purchase to redeem the offer.
This offer does not include the QuadGuard product from TRAX Equipment.
TRAX LifeGuard saves Andrew Hurst
How to redeem the cash back offer
Purchase an approved crush protection device - Quadbar, Quadbar Flexi, or ATV
Lifeguard. You can purchase a maximum of two approved crush protection
devices to receive the cash back offer.
Login to MyACC for Business and upload an itemised receipt of your purchase to redeem your offer.
If you don't have a receipt, include an invoice showing the items and a
screenshot of your bank or credit card statement showing the transaction.
If you've provided all the correct information, we'll transfer our cash back
contribution to your nominated bank account.
Login to MyACC for Business