ACC Board
The ACC Board governs how we function. It delegates day-to-day leadership and management to the Chief Executive.  
The Board has up to eight non-executive members, each appointed by the Minister for three years. The Minister can re-appoint a Board member, or shorten their term.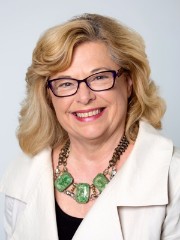 Chair – Dame Paula Rebstock
Dame Paula was appointed as Chair in September 2012. She's an Auckland-based economist and company director, who was made a Dame Companion of the New Zealand Order of Merit in 2015.

She has a BSc (Bachelor of Science, Economics) from the University of Oregon, and a Diploma and a Master of Science Degree (Economics) from the London School of Economics.

Dame Paula is Chair of the:
ACC Board and the ACC Governance and Remuneration Committee
Vulnerable Children's Board
Insurance and Financial Services Ombudsman Commission
Finance, Risk and Assurance Committee of the Auckland District Health Board. 
And also Deputy Chair of KiwiRail.

She's a member of the:
ACC Board Investment Committee
Auckland District Health Board Human Resource Committee
University of Auckland Business School Advisory Board
Synergia Limited advisory board
Auckland Transport Board
New Zealand Defence Force Governance Board.
Dame Paula is a lead reviewer for the Performance Improvement Framework for the State Services Commission. She chaired the Child Youth and Family Modernisation Review 2015.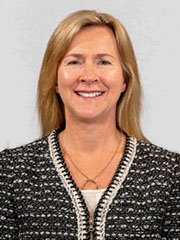 Dr Tracey Batten
Dr Tracey Batten was appointed a Member of the ACC Board in February 2019. She is qualified doctor, which she obtained at the University of Melbourne. She later acquired a Masters in Health Administration from the University of New South Wales and a Master of Business Administration from Harvard University.
She is:
a Fellow of the Australian Institute of Company Directors
a member of the New Zealand Institute of Directors
a director of Medibank Private Limited (Australia)
a director of Abano Healthcare Group Limited
on the Board of NIWA.
Her previous roles include:
Chief Executive of Imperial College Healthcare NHS Trust (UK)
Chief Executive of St Vincent's Health, the largest charitable hospital group in Australia.
Tracey has worked closely with businesses in the hospital, aged care and medical research sectors in the UK and Australia.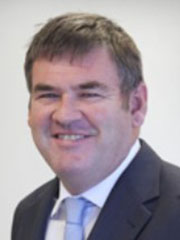 John Brabazon
John was appointed to the ACC Board in February 2019. He has a Bachelor of Commerce and is an Accredited Fellow of the Institute of Directors of New Zealand and a Fellow of the Financial Services Institute of Australasia. John is also an Associate Chartered Accountant of the New Zealand Institute of Chartered Accountants.
John's background includes investment banking at Banque Indosuez, Brierley Investments and Bancorp. He has had involvement in all aspects of mergers, acquisitions, capital raisings and due diligence over a broad range of industries, leading due diligence assignments in New Zealand and internationally for over 25 years.
John is:
an Executive Director of Clavell Capital merchant bankers
a Director of Dairy Farms NZ Ltd.
His previous directorship roles include:
Auckland International Airport
Hilton Haulage
Brierley Properties Ltd
Apparel Holdings Ltd
Downer Group
Wilson Neill Ltd
Manukau City Investments.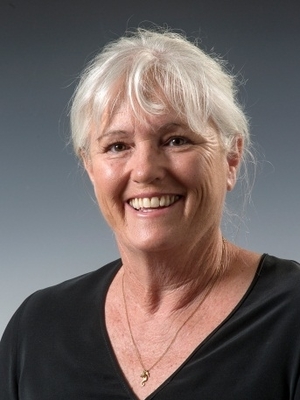 Anita Mazzoleni
Nō Tāmaki-Makaurau ia. Ko Venetian Navy te waka, ko Adriatic rāua ko Waitematā ngā moana, ko Waikato te awa, ko Rangitoto te maunga. Ko Ngāti Pākeha te iwi.
Anita Mazzoleni is an independent corporate finance adviser and company director based in the Waikato. She has a BCom and LLB and is a Fellow of the Institute of Chartered Accountants of NZ and Australia and a Solicitor (NZ).
Anita was appointed a Member of the ACC Board in July 2014 and is Chair of the ACC Board Risk, Assurance and Audit Committee.
Anita has previously been a director of Ngati Whatua o Kaipara & Ngati Whatua o Orakei, Civil Aviation Authority & Aviation Security Service, Deloitte Corporate Finance, Industrial Research Ltd and a Commissioner of NZ Commerce Commission. Anita has chaired the Audit, Risk and Finance Committees for each of her governance roles. She has previously held management roles as General Counsel, Contact Energy and Corporate Finance Manager, Citibank.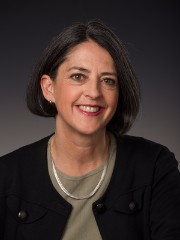 Kristy McDonald ONZM QC
Kristy was appointed to the Board in September 2012. She's a barrister and litigation lawyer with extensive experience in criminal, health, public and constitutional, and administrative law.

Kristy is a:
member of the ACC Board Risk Assurance & Audit Committee
member of the ACC Board Governance and Remuneration Committee
Crown Counsel at the Crown Law Office
Queen's Counsel
LEADR qualified mediator.
She's chaired a number of statutory boards including:
Real Estate Agents Authority
Judicial Control Authority for Racing
Kiwifruit New Zealand – a primary industry regulator
Wairarapa Building Society and the Electoral Commission – Deputy Chair.
James Miller
James was appointed to the Board in March 2013. He's an experienced company director. James holds a Bachelor of Commerce from Otago University, and is a graduate of the Advanced Management Program, Harvard Business School (USA). He brings 15 years' experience in capital markets to the Board.

James chairs: 
He's Director of:
Mercury Energy
Auckland International Airport
St Cuthbert's College.
James is also a:
Fellow of the Institute of Finance Professionals New Zealand Inc.
Fellow of the Institute of Chartered Accountants of New Zealand
Certified Securities Analyst Professional
Accredited Director of the Institute of Directors in NZ Inc.
qualified chartered accountant.
Before this, he was:
Director of Craigs Investment Partners in Auckland
Head of Equities at ABN AMRO
Head of Research at ABN AMRO
Research Analyst at Barclays de Zoete Wedde (BZW).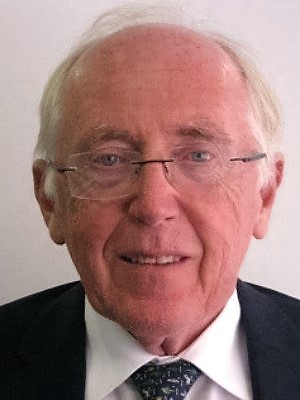 David May
David was appointed to the ACC Board in 2018. An actuary by training, David has enjoyed a long career in the insurance superannuation and investment industries.
He has extensive experience as a Director and CEO in the public and private sector and is the Director of Save the Children NZ.
His previous roles include:
Chair of Guardians of New Zealand Superannuation Fund
Deputy Chair Government Superannuation Fund
Director Southern Cross Hospitals and Southern Cross Health Insurance
Director Sovereign Insurance
CEO Colonial NZ
Acting CEO ACC.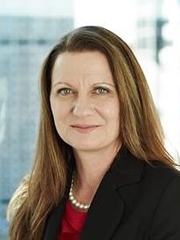 Leona Murphy
Leona was appointed to the Board in June 2017. She has a strong background in large scale transformation, strategy, business line management, digital IT, and insurance claims management.
She has more than 24 years of experience in the insurance and risk industry. She's held Senior Executive roles for listed insurers for more than 10 years.
Leona earned her Bachelor of Commerce degree in Accounting and Law from Griffith University. She was also recognised as one of Australia's 100 Women of Influence for 2015 in the Global category. 
Leona is:
a Non Executive Director at:

ACC
Liberty Financial Pty Ltd

an Independent Director at Stone & Chalk
Chair of the Royal Brisbane & Women's Hospital Foundation.
Before this, she was:
Chief Strategy Officer and Chief Transformation Officer at Insurance Australia Group (IAG)
Co Chair of the Board for the United Nations Environmental Programme (UNEP) Finance Initiative for the Principles for Sustainable Insurance (PSI)
a member of the Business Advisory Council for World Vision Australia
a Director of the Australia Insurance Association.
Last published: 31 January 2019